February 21-28, 2007
home | metro santa cruz index | news | santa cruz | news article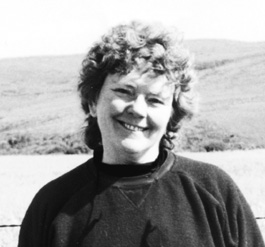 Moms Through Bars: The number of women in state and federal prisons has increased eightfold from 12,300 in 1980 to 107,500 in 2005.
Lives of Incarcerated Mothers
Panel will consider effects of criminal justice system on families
By Laura Mattingly
'I don't think that there's a 'good way' to lock people in cages that makes our community safer," says Rose Braz, campaign director for Critical Resistance, a national organization dedicated to opposing the expansion of the prison industrial complex.
"I have family members who have been in prison, and I have seen how that's impacted them in no good ways, and how that's impacted my family," says Braz. "I also practiced as a criminal defense attorney for seven years, largely in Santa Cruz, and saw firsthand the impact of our criminal justice system on my clients. And those experiences have led me to become an abolitionist."
On Feb. 22, 7-9pm, at the Louden Nelson Center, speakers from a half-dozen state and national organizations, including activists, prison workers and former inmates, will gather to discuss the lives of incarcerated mothers with the purpose of promoting community involvement.
The Santa Cruz Chapter of the American Civil Liberties Union (ACLU) will sponsor the discussion, inspired by a similar panel held last year in conjunction with an art exhibit at UCSC's Women Center.
Roberta Valdez, director of the Women's Center, feels strongly about the need to educate the public on a holistic view of the causes and effects of incarcerating women with children.
"Many of the women's stories inside is that they are there because of drugs, and many of the stories have to do with women doing things for men in their lives. They're not taking the drugs but they're in relationships and being coerced, and feeling pressured to run drugs and getting caught, and oftentimes these women are more seriously punished for longer periods of time than men for selling the drugs. Also, the children are not even considered when their mothers are being taken away, when there might be community solutions for alternative services that women could take part in in the communities and maintain their families," says Valdez. "Digging a little bit deeper you see that the system is very punitive and does not consider families or children, and it's having an effect on schools, on the economy of communities; it has this ripple effect that people need to know about."
Susan Greene, program director of Gemma, a local organization focused on assisting female prisoners of Blain Street Women's Facility with the process of re-entry, sees the incarceration of women as inextricably linked to generational cycles of childhood and adult trauma.
"In a study that we did with the probation department, Human Resources, and Health Services found, in a snapshot study of a hundred women who'd been incarcerated at Blaine Street in the past two years, over 90 percent had substance abuse issues. So it's really about addiction, which very often is a result of trauma that sometimes started in childhood and continued into adulthood," says Greene.
When interviewing incarcerated people, Greene found that the women's experiences had often also become the experiences of their children.
"Eighty-six percent of the women I interviewed--it was out of 102 women--reported experiencing sexual abuse, physical abuse, or witnessing domestic violence as children, and 83 percent reported their children had also experienced similar abuses," says Greene.
Linda Evans, herself incarcerated in a federal prison for 16 years for her political activity, is now working with All of Us or None, an organization of prisoners, former prisoners and felons, to combat discrimination faced as result of felony convictions. Evans also sees incarceration as part of a cycle, and views the incarceration itself as a source of trauma for children of inmates.
"But what happens to the kids is that they, depending on the age, they don't understand what's going on. Why is their mother not there? And that's a lifelong resentment that they end up carrying, and I know that for a lot of mothers, when they come back and try to reunite with their kids--which is difficult anyway because maybe the kid is in foster care, child protective services may have taken him or her away--the reunification process is really made more difficult by this deep, deep, unconscious anger that kids have," says Evans. "So we feel like really, in a way, prison translates into being a public health issue too."
But the ACLU hopes for the discussion to be a call to action, as well as an opportunity for education. Many of the featured organizations work specifically to meet the re-entry needs of incarcerated peoples, Gemma providing day programs to inmates in Blaine Street jail, and assisting people with counseling, job training, education and assistance with reunification of families upon their release. All of Us or None focuses its activism presently on the movement to "ban the box."
"Right now, on almost every application that you encounter when you get out of prison, there's a box that says have you been convicted by a court, or have you been convicted of a felony, or there's many different iterations of it. And that box alone, I think, is one of the most discouraging barriers that you encounter on a daily basis when you're trying to come back from prison, get a job, get housing, get insurance, everything," says Evans. "So our campaign is to get that box removed from the public employment applications all around California, and of course, eventually, nationally."
So far, the initiative has changed policy regarding hiring practices and employment application forms locally in San Francisco city and county, in Alameda County and in East Palo Alto, and nationally in Boston, Chicago, Indianapolis and Philadelphia. Oakland and Richmond are also now considering the shift.
"But I think what's significant for us, both as former prisoners, and also those of us who are women, is that we're actually standing up and taking part in these discussions," says Evans. "So in many, many, many situations this is the first time that people who have been in prison are actually being part of the process, in terms of our discussions; our voices are being heard because we're kind of demanding it in a very diplomatic way."
The Panel Discussion to Promote Involvement in the Lives of Incarcerated Mothers will be held Thursday, Feb. 22, 7-9pm at Louden Nelson Center, 301 Center St., Santa Cruz; www.aclusantacruz.org.
Send a letter to the editor about this story.