December 13-20, 2006
home | metro santa cruz index | features | santa cruz | feature story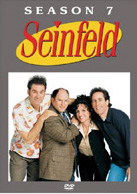 Who says holiday gift-giving should be about good cheer and happy little elves? Why shouldn't it be about angry rants and outrageously offensive use of the n-word?
Ye Olde Last-Minute Gift Guide
Twenty excellent and/or eccentric gifts to help rescue the holiday procrastinator in all of us
Forget all those gift lists that read like they were compiled by market researchers, focus groups and writers whose aesthetic sensibilities are squarely aimed at the lowest common denominator. This is Santa Cruz, after all, where we all pride ourselves on our individuality--every single last one of us! Recognizing this, we asked our writers to rhapsodize about the gift we'd actually want to give and/or receive (though, in many cases, we already own them). The following 20 gifts will help get you out of your last-minute shopping crisis without resorting to gift certificates or game systems. These gifts may not be something for everyone, but they're definitely everything for someone.
1. 'The Intellectual Devotional'
Daily devotionals--those comforting tomes that offer us 365 inspirational readings with which to begin our daily lives--have become a market force nearly as ubiquitous as day planners, journals and calendars. Now, for those who prefer a nondenominational approach, editors David S. Kidder and Noah D. Oppenheim have created The Intellectual Devotional. I stumbled across the book at Gateways, and was intrigued by its cover (actually printed on the coverboards instead of a dust jacket), its tag line ("Revive Your Mind, Complete Your Education, and Roam Confidently with the Cultured Class") and its contents ("365 daily lessons from the seven fields of knowledge"). For those who didn't realize that there are just seven fields of knowledge, they are presented here (in order from Monday through Sunday) as History, Literature, Visual Arts, Science, Music, Philosophy and Religion. Each single-page entry is a succinct miniessay (plus bonus trivia) on everything from The Alphabet to Zoroastrianism. In these new dark ages where high priest Dubya drives his fearful subjects to spend more time praying than reading, daily devotionals may end up being the last vestige of "book readin'" available to an overworked populace. If that's the case, you could do much worse than The Intellectual Devotional. (Rodale Press; 375 pages; $22.50 cloth) Available at Gateways, 1126 Soquel Ave., Santa Cruz; 831.429.9600. (Bill Forman)
2. John Sandidge's Record Collection In today's world, with the abundance of increasingly shrinking music players and songs available at the click of a button, the record player may seem an unnecessary throwback to the days when we still needed two hands to carry our media players. Still, the device is experiencing something of a comeback as music aficionados rediscover the mellow sounds and bumpin' bass a finely tuned record player can produce. The turntable has also benefited from the explosion of hip-hop culture, leading many a wealthy suburbanite to pick up DJing as a weekend hobby. If this holiday season finds you fruitlessly searching record stores for the DJ or music buff on your gift list, maybe you just haven't discovered the right store yet. You'd never guess it by the name, but Etc. Etc. Etc. Antiques & Collectibles has nearly 4,000 records in stock and is looking to get rid of them soon. The store, owned by local DJ/concert promoter John Sandidge, has slashed prices by 25 percent to 50 percent for its going out of business sale, in effect throughout the holiday season. With such a large selection of vinyl, you'll be sure to find plenty from every genre, but jazz and blues records are particularly well represented. Sandidge is quick to remind customers that items sold at his store, including antique figurines, magazines and concert posters, are not for pragmatists. His motto? "We have nothing you need, but everything you want." Etc. Etc. Etc. Antiques & Collectibles, 1900 Commercial Way, Santa Cruz (Purple house by Toys R' Us); 831.462.8282. Open 11am-5pm daily. (Steve Hahn)
3. 'Howl': 50th Anniversary Edition
So, is "spontaneous bop prosody" really all that spontaneous? It turns out even Ginsberg's "Howl" was edited, sometimes with the help of literary compatriots. In the new anniversary edition of "Howl," put out by Harper Perennial Modern Classics, original drafts, transcripts and variant versions are all laid out and fully annotated by the author, in addition to correspondence and an account of the poem's first public reading. What was going through Kerouac's head when he suggested Ginsberg change "hallucinating anarchy" to "hallucinating Arkansaw," and does it make us feel better that America's beloved beat prose writer was seemingly spelling-impaired? The first line of "Howl," one poetic scrap that's managed to pervade contemporary pop culture, in early drafts reads, "I saw the best minds of my generation / generation destroyed by madness / starving, mystical, naked," to which Kerouac recommended swapping in "hysterical" for "mystical." Considering the chicken-soup familiarity of Ginsberg's work to most, if not all, American writers since, how might the entire literary landscape have been affected by the difference of one word; mystical having connotations of occult spirituality, and hysterical, at the time, referring mainly to mental illness in females. I have no illusions of finding feminist traces in beat literature, but like the theory of the Butterfly Effect, this change at very least could cause a gift-recipient an extra half hour of sleeplessness every night, imagining how many extra noses and less toes poets of the future might have due to this four-syllable edit. (Harper Perennial; 208 pages; $18.95 paper) (Laura Mattingly)
4. Ecoist Handbag
Hipsters and hardcore environmentalists can be a nightmare to shop for, which is probably why you have put off their gifts for last. Fear not! Illuminee, a small home-interiors store tucked behind Kelly's Bakery in the Swift Street Courtyard, has a gift both clever and conscious enough to satisfy both groups.For a mere $38, you can pick up a handbag made of candy, soda and food wrappers that were headed for the landfill because they contained misprints or were left over from a discontinued product. The company that produces these bags, Ecoist, also makes larger handbags from recycled movie billboards for $48. To really put a smile on the face of your environmentalist friend, just mention that for each bag Ecoist sells it plants a tree. Now, your cozy holiday celebrations should be unburdened by awkward political or artistic outbursts. Illuminee, 402 Ingalls St., Santa Cruz; 831.423.1121. (SH)
5. Amy & Jordan Bendable Figure Set
Sure, I love Mutts, Krazy Kat, Get Fuzzy and plenty of other anthropomorphic adventurers, but my all-time favorite comix characters are the all-too-human Amy & Jordan, those existentially and physically doomed characters created by misanthropic cartoonist Mark Beyer. Originally featured in Art Spiegelman and Fran┴oise Mouly's seminal Raw anthologies as well as a long-running L.A. Weekly strip, Beyer's "neoprimitive" creations blur that much contested boundary behind high and low art with geometrically ornate adventures in which dogs carry guns and heads swell up to the size of houses. The perpetually innocent Amy & Jordan routinely survived death and dismemberment back when South Park's perpetually dying Kenny was still a gleam in Parker and Stone's perpetually prepubescent eyes. Their transformation into generously proportioned (each figure measures 8 inches high) poseable action figures comes just in time for the holiday season and beautifully housed in display boxes designed by Beyer. Pair 'em up with one of Beyer's comic compilations and you've got the perfect gift for that alt-comic eccentric on your gift list. Available through comic retailers or directly from www.darkhorse.com. (BF)
6. Betty Dodson's Vaginal Barbell
On my last trip to Good Vibrations in San Francisco, I made a discovery--a silver-colored rod, gleaming in a glass case. In this one unlikely object, the phallic connection between guns and the male reproductive organ becomes paramount. Steel ... I think of factories ... the parallel of biological and mechanical production, interesting! The mind reels. If I pleasure myself with a steel device will my orgasms become industrial strength? As it turns out Betty Dodson's Vaginal Barbell is intended for not only pleasure but also health. The barbell, over 6 inches long, and weighing nearly a pound, can be used as an instrument in strengthening exercises for the pelvic floor muscle, which enhances orgasm and ensures bladder control. Priced at $74.95 online, this metal miracle certainly says True Love, or at least, "I'd like you to have a tight vagina, honey." Available everywhere vaginal barbells are sold. (LM)
7. Love Glassware
You barely have to take three steps in the door of Best of Everything to find yourself smack dab in front of my newest love--Love glassware, that is. My own collection of hold-in-your-hand-size dessert bowls in bright candy colors would make me so happy, really it would! Any one of them would make these cold wintry nights and chilly mornings much, much better. Hmm, now which would I prefer ... that vivid pink, the cerulean blue, eye-catching chartreuse, or maybe the sultry burgundy or pale yellow. But wait--let's make this easy: how about one of each? Oh! Look! What about those lovely polka dots, on clear or colored glass--bowls and plates and martini glasses and tumblers and more. And if you added one of those adorable luggage tags or makeup cases from Tepper Johnson, why, I'd just be thrilled. (Any of the wild, colorful Peter Max-ish designs will do.) Yes, I've been living without these, but why, why, why?! That's what I want to know. Available at Best of Everything, 1540 Pacific Ave., downtown Santa Cruz; 831.423.3005. (Janet Blaser)
8. iPod Nano (Product) Red
Forget the iPod Shuffle: Sure, it's as small as a postage stamp, but with no visual display, anyone with a healthy MP3 collection is going to end up hearing a great song on it and realize they can't figure out who or what it is. The Nano, on the other hand, is much lighter-weight than the traditional iPod, but still has a display that will let you know what you're shuffling through (and display from up to 25,000 photos), Available in 4 and 8 gigabyte models, it has enough storage capacity to fill up many times its 24-hour battery life. (The autofill feature allows you to download a different random assortment every time you sync it up to your computer.) If all that weren't enough, $10 from each purchase of the Product Red version goes to the Global Fund to fight AIDS in Africa, a fact that'll make you feel as good as it sounds. More info at www.apple.com/ipodnano/red/. (BF)
9. Chrome Children
When I was an apathetic teenager unwilling to put much thought into gift requests, my parents would always have to ask clerks at the local music store "what all the kids were listening to." I don't imagine my parents were or are the only ones in this predicament. This year, save your breath and purchase Stone's Throw Record's Chrome Children. Featuring new tracks from superproducer Madlib and a number of his musical partners, including the abstract rapper MF Doom, deceased producer J Dilla and gangsta-rappin' brother Oh No, the album presents a nice overview of a label on the cutting edge of hip-hop. The CD can also act as a great jumping-off point for listeners who are new to the hip-hop genre or have only heard tracks played on mainstream radio. Intrigued by MF Doom's subtle ode to nonconformity? Excited by Madlib's sample-heavy jazz beats? Does Guilty Simpson's party track make you want to jump up and dance whenever you hear it? Well, all these artists have numerous solo works and many have hooked up on collaborative efforts, although you may have to decode an artist's pseudonym to track down his or her full collection. True to their psychedelic influences, Stone's Throw promotes artists outside the hip-hop genre as well, including Gary Wilson, Koushik and Georgia Anne Muldrow. So, even if your teenager has never heard of Stone's Throw Records, they should, and to be honest, so should you. Available at area record stores. (SH)
10. 'Collapse'
Sensationalist media pundits and opportunistic politicians are quick to identify threats to the "fundamental underpinnings of our society." For a historical perspective that cuts through many of these false threats (albeit implicitly) to address the real issues facing our society, there's Jared Diamond's latest book Collapse: How Societies Choose to Fail or Succeed. Fans of history literature will remember Diamond as the Pulitzer-prize-winning author of Guns, Germs and Steel, which detailed the historic factors leading to Europe's ascendancy in world politics. In his new book, the cohesive narrative is dropped in favor of various case studies revolving around the theme of societal implosion. Diamond is extremely thorough, exploring failed societies of the distant past, including the Polynesian islands and Norse settlements in Iceland and Greenland, and more recent failures, including a revealing exploration of the 1994 Rwandan genocide. A scientific historian, Diamond gives us a picture of these societies that incorporates oral tradition, written record (if existent), pollen counts, rat shit, garbage remains, layers of mud and many other indicators of the natives' impact on their environment. Focusing heavily on the negative consequences of deforestation and climate change, it carries an implicit global warning message for readers of the present. Diamond reminds us repeatedly that collapse often occurs immediately following the peak of a society and that there is often little indication of the impeding catastrophe before it is too late. And hey, isn't that what the holidays are all about? (Penguin; 592 pages; $17 paper) (SH)
11. 'Little Miss Sunshine'
A friend of mine says he wants to show me something. Without explaining further, he drags me into the Borders on Pacific Avenue, and into the "soundtrack" aisle of the music section, sticks some headphones on my head, presses Disc 2, Track 3, and Devotchka fills my ears. Suddenly the world brightens, life turns into an adventure, obstacles can and have been surpassed and friendship is the only thing I need. We've come such a long, long way. Who needs artificial mood enhancements when songs like this exist in the world? My friend says he frequents that aisle of Borders often, especially when he needs motivation to write a paper. I hogged the headphones last night for about 20 minutes; yeah, I listen to the rest of the soundtrack too, which is equally beautiful, Sufjan Stevens and everything, but in dire situations, Track 3 on a steady loop is really the ticket. So my recommendation is to blindfold a friend with a sock or something--preferably a clean one--lug them into Borders' soundtrack aisle, and as the headphones are delivering some epiphany or another about the value of existence, take off the blindfold, and mouth Merry Christmas. ('Little Miss Sunshine' soundtrack CD; $18.98) (LM)
12. Exotic Candy Bars
You've heard it and read about it everywhere: dark chocolate, in moderate amounts, is good for you--and even better, if not necessary, for women. Well, at Sky Meadow Apothecary & Spa, chocolate goes one step further in a line of 3.4-ounce "Exotic Candy Bars" by Vosges Haute Chocolat. These decadent delicacies combine rare, exotic and organic ingredients that will surprise, delight and soothe your palate. Case in point: The Goji Bar--dark milk chocolate, Tibetan Goji berries and pink Himalayan sea salt. Now, my acupuncturist/nutritionist had just recommended I find a way to eat Goji berries as some sort of blood toning aid--and here they were in a chocolate bar! Is that cosmic or what?! Plus I was getting 84 essential minerals from the salt in every crunchy yummy bite. Other flavor combinations include the Woolloomooloo Bar (roasted, salted macadamia nuts, Indonesian coconut and hemp seeds in dark chocolate), the Calindia Bar (Indian green cardamom, organic walnuts, dried plums in Venezuelan dark chocolate), the Black Pearl Bar (ginger, wasabi and sesame seeds in dark chocolate) and the Red Fire Bar (Mexican ancho and chipotle chiles and Ceylon cinnamon). At only $7 each, you could get one for all the women you know--and still afford a few for yourself. Sky Meadow Apothecary & Spa, 109 Cooper St., downtown Santa Cruz; 831.420.0660. (JB)
13. 'Graceland: An Interactive Pop-up Tour'
Graceland--the Fallingwater of Memphis, Tenn.--comes to life, almost literally, in this pop-up gift volume that jumps to attention on eight spreads, from the becolumned portico to the kitchen (complete with bananas for those midnight PB&B sandwiches) to the multiscreen TV room (Elvis liked to watch Monty Python and the Holy Grail--who knew?) to the Meditation Garden/private cemetery. The elaborate cardboard tableaux that spring to life are supplemented by little flaps that can be opened like the windows on an Advent calendar (Elvis is the King, after all) to reveal Elvis' handgun collection, karate robe and other secrets. Subtle kitsch or heartfelt tribute? Only the buyer can decide. (By Chuck Murphy; Quirk Books; 18 pages; $40 cloth) (Michael S. Gant)
14. 'Seinfeld Season 7'
Who says holiday gift-giving should be about good cheer and happy little elves? Why shouldn't it be about angry rants and outrageously offensive use of the n-word? What should have been one of the hottest DVDs of the holiday season but instead has become a public relations nightmare for Sony Pictures, which has resorted to using the Soup Nazi to advertise the new Seinfeld DVD--as if mention of any of the real cast members might remind potential buyers of That One Guy Everybody Hates Right Now. They say there's no such thing as bad publicity. I'd have to disagree. Somehow, I think that Michael Richards going on his insane rant in an L.A. comedy club just a few days before this DVD hit the streets is among the worst things that could possibly happen to the earning potential of this universally beloved series. Ironically, Seinfeld co-creator Larry David was formerly best known for getting into vicious shouting matches with comedy-club audiences back in the '70s. But--despite constant stink-eye from Wanda Sykes on his current show Curb Your Enthusiasm--I'm willing to bet David never lobbed the n-word at anyone. Not even Andrew Dice Clay ever sank that low! Incidentally, some fans consider this the best season of Seinfeld. (Four disc DVD; $49.95) (Steve Palopoli)
15. Za*Zen Pillow
The Za*Zen Heating and Cooling Comfort Pillow is actually more like a small, thick blanket that generates steady warmth or coolness for 15 to 20 minutes after being microwaved (two to four minutes), heated in a conventional oven in a roasting bag or placed in the freezer in a plastic bag or container. Conceived by Dohna Lee Dunderdale of local store Made in Santa Cruz, its insides are filled with California-grown rice and Bonny Doon Farms lavender, all sewn up in a 100 percent thick natural cotton cover. Fifteen different fabric designs are available, and it'll sit comfortably over shoulders, stomach, feet or anywhere else needing a climate modi-fication. Heat your body, not your environment, is the slogan, $29.95 is the price and it's available at either the store Made in Santa Cruz on the Santa Cruz wharf, or online at www.madeinsantacruz.com. (Paul Wagner)
16. 'Yosemite'
The season's most impressive art book, Yosemite, is aptly subtitled Art of an American Icon. The storied national park has attracted artists since the late 1850s. Landscape painters like Thomas Moran, Thomas Hill, William Keith and Albert Bierstadt created mega-canvases that introduced the public to the wonders of a new Eden on the West Coast. Intrepid photographers Carleton Watkins, Eadweard Muybridge and Charles Weed flooded the market with prints and stereo-views of Half Dome, El Capitan and Bridal Falls, until Yosemite became as much an aesthetic concept as an actual place. The 20th-century image of Yosemite was dominated by the pristine, unpeopled granitescapes of Ansel Adams, until a new generation of ironists like Ted Orland and Rondal Partridge started photographing the tourists and cars that threaten the fragile ecosystem. In addition to the spectacular illustrations--the chapter on the early photographers includes some breath-taking panoramas--Yosemite boasts some unusually astute and readable analyses by a half-dozen guest scholars. (University of California; 232 pages; $65 cloth, $34.95 paper) (MSG)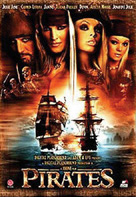 17. 'Pirates'
I'm not talking about the mega-blockbuster Pirates of the Caribbean: Dead Man's Chest (which hit DVD Dec. 5 in a two-disc collector's edition, $34.99). I'm talking about the porn rip-off of that movie, directed by Joone and starring Jesse Jane and Carmen Luvana. Now, sex-based takeoffs used to be a cherished cultural tradition back in the days of Flesh Gordon and On Golden Blonde. The fact that they've fallen by the wayside might have something to do with the fact that 1991's Edward Penishands was, according to legend, removed from circulation due to legal pressure from 20th Century-Fox. Now they just might make a comeback thanks to this movie, which cleverly steals the theme and pop zeitgeist without getting tangled in any copyright issues. Not only was Pirates the biggest-budgeted porn movie of all time, it was a huge hit and won 11 AVN Awards (the Porn Oscars), the most of any film ever. Digital Playground even bested Disney by putting their film out in a three-disc edition. This holiday season, they have an R-rated version out for the mainstream market. With its tongue-in-cheek dialogue and appropriately horrible acting, some are already predicting cult-classic status. (SP)
18. Inter Aire Fan
Have friends or family members living in an old home without central heating? Here's an item that moves air from the room with the floor furnace or wood stove to the colder sections of the house without tying up any floor space. When mounted (hardware included) in the corner of any wooden doorway and plugged in via its 10-foot cord, this 7-inch-wide, 3-1/2-inch-deep pie-slice-shaped appliance equalizes temperatures quietly and efficiently. Most models are reversible, for moving cool air back into overheated rooms in summer, as well. The Inter Aire fan is UL listed, prices vary from $24 to $37 and it's available widely online from sources including Plow & Hearth (plowhearth.com) and AlerG.com. (PW)
19. Lightwasher
Color Kinetics is a regional company specializing in newer light-emitting diode (LED) technology, and one of its Sauce division's most popular products is the Lightwasher, a light show that projects onto a wall and the ceiling above. Plugged into any standard indoor wall outlet, the Lightwasher stays statically on one color, segues softly through them, sequences from one to the other, or stays all-color white; you control the speed, brightness and on or off functions. 4 inches tall, 2 3/4 inches wide and 1 inch thick, it fits behind most furniture and provides a gentle constant array of light. UL listed; priced $15 to $21; available online from many sources including coolcheapstuff.com and glowbug.com. (PW)
20. 'Weird California'
There is more to the Golden State than majestic redwoods and picture-perfect waterfalls. There is, for instance, the world's largest thermometer in Baker off Interstate 15, which stands a mere 17 feet shy of Lady Liberty herself. There is Bubblegum Alley in San Luis Obispo, a 40-foot stretch of concrete encrusted with masticated chewing gum from the mouths of Cal Poly students. And there is, of course, the Rosicrucian Church, right here in San Jose. These and a wealth of other outré roadside attractions (some real and some known only to legend) are described and illustrated in Weird California: Your Travel Guide to California's Local Legends and Best Kept Secrets by Greg Bishop, Joe Oesterle and Mike Marinacci. (Sterling; 304 pages; $19.95 cloth, a bargain) (MSG)
Send a letter to the editor about this story.