Expecting a large crowd for a beach cleanup at Seacliff State Beach on Saturday, Save Our Shores printed 250 waivers for volunteers to sign before they got to work.
While that may have been enough for a run-of-the-mill beach cleanup, this was no ordinary event. Over a thousand people came to clean the beach and say goodbye to the wharf that once led to the Cement Ship but was decimated by a series of atmospheric river storms and a tidal swell in January.
It is unclear whether the pier will be rebuilt. Still, California State Parks has said it plans to use its limited financial resources to rebuild the damaged campground and other infrastructure.
Demolition is expected to begin this week.
Lu Robles-Sane, who came with her niece, says she originally moved to the area with her husband. After his death, strolls onto the pier and sitting on the benches have helped her through difficult times.
"I love it out here," she says. "This is where I find my serenity."
Robles-Sane's niece Madison says that her brother used to go fishing on the wharf and that her great-grandmother told her about dances on the Cement Ship, which was intact and served as a local entertainment spot.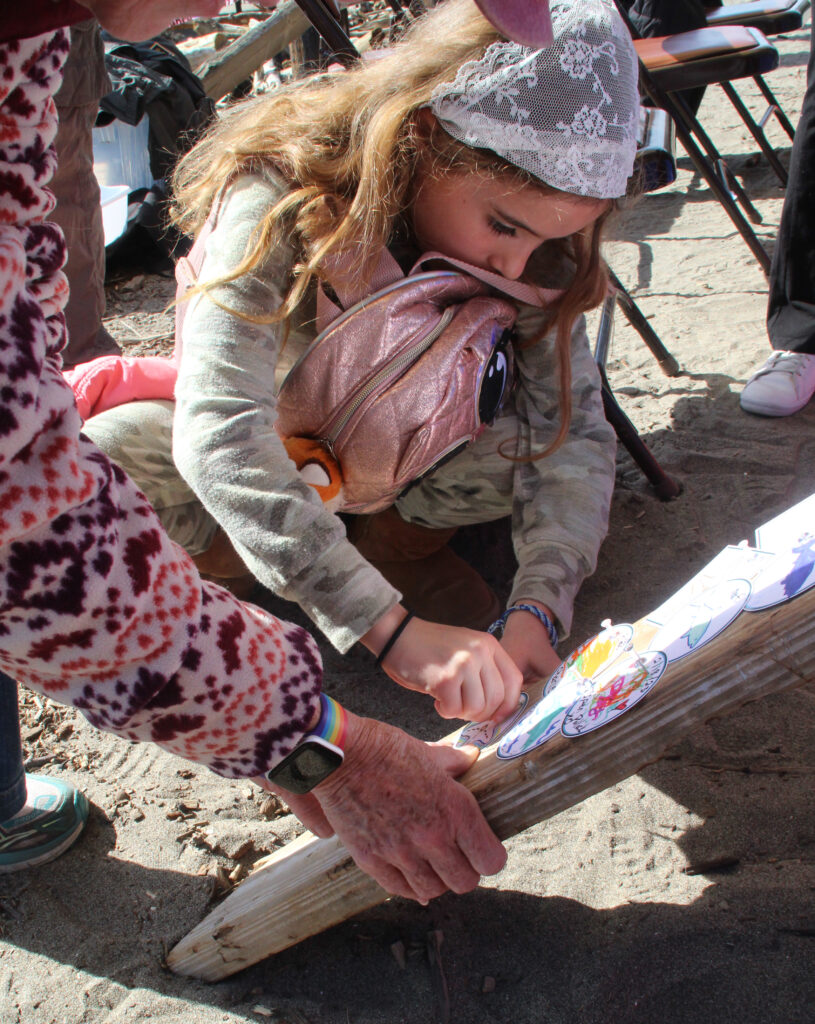 Zina Urquhart said she and her daughter Ayla came to celebrate the Wharf.
"It's really sad," Zina says. "It's been here for a long time, and it's an icon."