EDITOR'S NOTE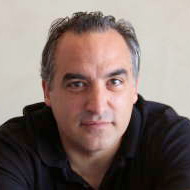 The last couple of weeks, I've had a kind of fever. I might just chalk it up to the effects of putting out what, as far as anybody can remember, is the biggest issue in Good Times' 41-year-history. I can't really blame that, though, because I get this particular delirium every year around this time. Like earlier this week, when I suddenly found myself eating a burrito at Tacos Moreno for the first time in at least a year. Why? Oh, right, because while poring over the list of Best of Santa Cruz ballot winners multiple times, my brain stored away the fact that they had won first place for Best Burrito in Santa Cruz, and sent me there.
After I finished, I walked down the block back to my car and passed Montgomery's Barber Shop. I seriously found myself staring in the window, slack-jawed, as if in some kind of fugue state (luckily, they were closed). Why? Oh yeah, must be because they won Best Barbershop. On the drive back, I passed Samba Rock Acai Café. Something clicked in my brain again: runner-up, Best Acai.
And it's like that all the time while we're putting together the Best of Santa Cruz County issue—suddenly the places and people who fill up these pages jump out to me whenever I look in their direction. I feel kind of like Neo in The Matrix, except instead of knowing kung fu, I know to go to Sanford's Martial Arts (Best Martial Arts winner!) to learn karate.
Pretty soon, it'll pass, and I'll go back to experiencing Santa Cruz in a reasonably normal way. But in the meantime, I should probably make the most of it. If you see me sharing a Gary's Snappy Dog with Best Life Coach Janette Valentino while getting a mani-pedi at Tracy's Nails, you'll know why.
STEVE PALOPOLI | EDITOR-IN-CHIEF
---
LETTERS TO THE EDITOR
Read the latest letters to the editor here.
Winter Shelter Program Ends
Re: "Cold Shoulders" (GT, 2/10): Nearly 400 people are about to lose a place to sleep, eat and shower. That's the number of people who used the Winter Shelter Program between Nov. 15 and Mar. 21. This program provides temporary shelter for people experiencing homelessness in Santa Cruz County during the coldest and wettest months of the year. The program ends April 1.
While the staff has operated the program for many years and has previously experienced the hard reality of ending the program, knowing that participants have no other place to sleep this year is especially poignant for me because I'm in charge of winding down operations. As the new executive director of Homeless Services Center, I have the agonizing task of closing the program, knowing full well that most of these men, women and families will be sleeping rough when the program ends. They'll need to find a safe place to sleep, a place where they won't be given a ticket for sleeping, a place where their belongings are safeguarded, a place to eat, a place to shower and use a bathroom, and a place to stay warm and dry so their already fragile health won't worsen.
During February, 76 people used the Winter Shelter each night on average, and we had a few nights when the population was in the high 90s. The Winter Shelter has a maximum capacity of 100. As of March 21, a total of 8,465 bed nights were occupied. For the 137 nights that the program was open, people were able to sleep in a safe place, take a hot shower, and enjoy a nutritious dinner and breakfast. Now that the program is ending, I can't help but think "What about the other 228 nights of the year?"
The people served by the Winter Shelter are merely a fraction of the total number of people who are homeless in Santa Cruz County. According to the 2015 homeless census, there are nearly 2,000 people experiencing homelessness in Santa Cruz County and 84 percent of them are unsheltered.
What can be done between now and November, when, hopefully, but not with certainty, we will start another season of providing shelter during the coldest and wettest months of the year? It's hard to answer this question, because Emergency Shelter funding is changing. The federal government has prioritized funding for housing, which is great, but it's at the expense of funding "day services," which include shelter, showers and meals. To be clear, I'm all for housing. I led the "180" Permanent Supportive Housing initiative for three years, and so far we've housed nearly 500 people who were chronically homeless, and more than 90 percent of those people are still housed. Housing is the foundation for people to start on their pathway to improved health, well-being, community integration, and independent living. But what happens in the meantime, while people are finding their pathway to housing? Shelter programs play an important part in this process.
At the Homeless Services Center, we provide residential shelter, transitional housing, supportive services, and medical respite care for more than 200 people. Every day we meet people where they are in their experience of homelessness, with compassion, dignity and respect. It's heartbreaking to close the Winter Shelter Program knowing that people will have no safe place to sleep for the next 228 nights.
Phil Kramer | Executive Director, Homeless Services Center
---
PHOTO CONTEST WINNER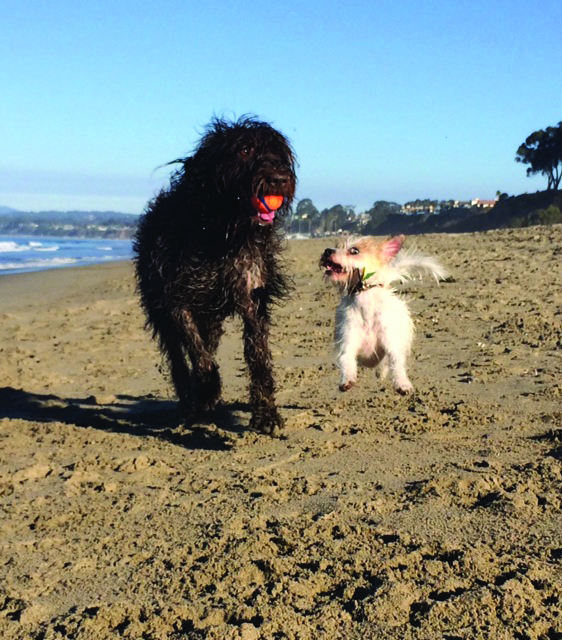 Submit to [email protected]. Include information (location, etc.) and your name. Photos may be cropped. Preferably, photos should be 4 inches by 4 inches and minimum 250dpi.

---
GOOD IDEA
MOVE IT, DON'T LOSE IT
Anyone who's ever tried moving houses at a popular time to relocate—like, say, the end of June—knows that it can be hard to find a moving truck. That's why it's a good idea that Eastside Santa Cruz will be getting a new neighborhood U-Haul dealer when Holiday Smog, which is at 1671 Capitola Road, offers the service.
---
GOOD WORK
PRESENT PREZ
Scotts Valley's John Pecoraro got a big wish granted this month when he met presidential hopeful Hillary Clinton on the campaign trail in Santa Barbara. Pecoraro, who is 44, suffers from Amyotrophic Lateral Sclerosis (ALS), and has a life expectancy of four months. Kudos to the Dream Foundation for making it happen.
---
QUOTE OF THE WEEK
"Nobody who ever gave his best regretted it."

-George Halas