EDITOR'S NOTE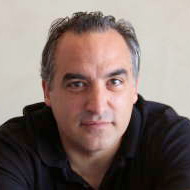 It may be only the first week of January, but take note: balloting for our annual Best of Santa Cruz County awards is now officially open. (Check out page 27 for the details.) Seem early? Well, last year some readers said they'd like to have more time to vote, so we're adding an extra week. The polls close on Feb. 3, and the winners will be announced in our Best of Santa Cruz County issue on March 23.
Though we tend to go almost exclusively for news and issues in Santa Cruz, we also understand that readers expect us to be in touch with the bigger picture of how our community is affected by issues at a state and national level. This week's cover story, which examines how Donald Trump's immigration rhetoric may or may not line up with the views and political platforms of Californians in his own party, is an example of that. Enjoy!
STEVE PALOPOLI | EDITOR-IN-CHIEF
---
LETTERS TO THE EDITOR
Read the latest letters to the editor here.
Lost Souls
Another morning, waking up still bummed about the mass shootings. Exhausted by all of the articles … all of the heated blogs and angry posts … and new details … so, so heavy.
I cried for the San Bernardino social workers having a party, I cried for the baby left with grandma, I cried about Sandy Hook … again … and Columbine, etc … ugh!!!
I actually do lose sleep over this, because it is really, really disturbing.
I have the same questions as everyone else: Why is this happening? What did they all have in common? What is the solution?
There are lots of ideas on both sides of the gun argument, which I won't go into, but one thing that concerns me is that nobody is talking about the root of it all: Unhappy people with deep emotional and mental trauma (most are diagnosed for years before they "snap"). They all lost hope a long, long time ago. Why? Because nobody is there to notice and show compassion and intercept. So they gravitate toward extremist thinking and extremist solutions. It is clearly about much more than just the guns … it is us, we the people, ignoring our own kind and their mental health needs. It is like any other sickness that has gone ignored and untreated … eventually, it kills.
The shooters, these "lost souls" have all slipped through the social cracks. Clearly, there is inadequate mental health help for those who really need it … from a society that has less and less compassion for those in need. "Do it yourself," "no free handouts," "your problems are yours, not mine!" is the mantra in 2015, so adult therapy, school therapists, counselors and social services for too long have been way underfunded. And all of the teens with mental health issues have gone unnoticed and untreated.
I believe the Internet is perhaps the most powerful weapon we have today (education and communication are foundational ingredients of evolving to our next higher form as "civilized" humans). It can awaken, enlighten and unify people across the globe in a matter of hours.
So, my digital community: Communicate! Educate! And share and discuss. We are the future, and we can figure this out … or at least vent a little. Thanks for listening to my letter.
Chris Manning
Petaluma
 
Online Comments
Re: "Pressing Rewind"
MAH's history gallery represents nothing more than the personal pet projects of its curators—not balanced at all. This is the history of the "put-upon" classes—the downtrodden, the weak, the victims. Enough with victim history. And, those represented now own most of the town. Who are we kidding with this shamefully biased interpretation. Disgusted!
Sybil Thorndike
Re: "Rail of a Trail"
Wrong. This trail cost is $10 million – built 100 percent next year over removed and salvaged tracks. People are waking up to the "Rail +Trail" boondoggle, and the Land Trust will go away ashamed for deceptively misleading and wasting the public's money on this inferior, parallel, new and separate road, mowed over open space, totally unnecessary, ineffective train + land-use plan. The right of way is not wide enough, and there is no room for 16 new bridges. The tax measure that the RTC created will lose in a landslide with this "Rail + Trail" nonsense. We want the Trail Now, and please all, including GT, misinforming the public, please get educated by going to trailnow.org.  
—   Bill Smallman
Re: "Mercury Rising"
Ode to the Fog: Once you were a sign of nurturance, of beloved redwoods in winter cloak, billows of fog cascading over mountains, snaking up the great San Lorenzo. Oh, mystical mist, you are now toxic. I grieve the innocent days of yore when we danced on mountain tops above the peaceful valley below. I grieve your subjugation to the altered symbiotic relationship heralded by modern life, for once you were a cherished friend of coastal living—now you're reduced to a poisoned, sorrowful sign of the times.
—   Kathy Bidwell
I would be very interested in the sampling techniques, how the sample was stabilized, the timeline from collection to testing and the specific method used to test. What form of mercury was tested for and found? How long had the cat been dead and were comparable levels found in hair and tissue samples? Were these grab or from composite samples? Were standards used to eliminate false positives? So many questions, so little information …
—   Arlos Anderson
All this is so horrifying! I'd like to know the original source of the mercury. Is it in our oceans? Is it wind-borne from smoke-polluted areas? Is it from ships evacuating their "bilge water"?
—   Virginia Bennett
This gives us yet another indication of the need to phase out all coal use.
— Nora Davidson
---
PHOTO CONTEST WINNER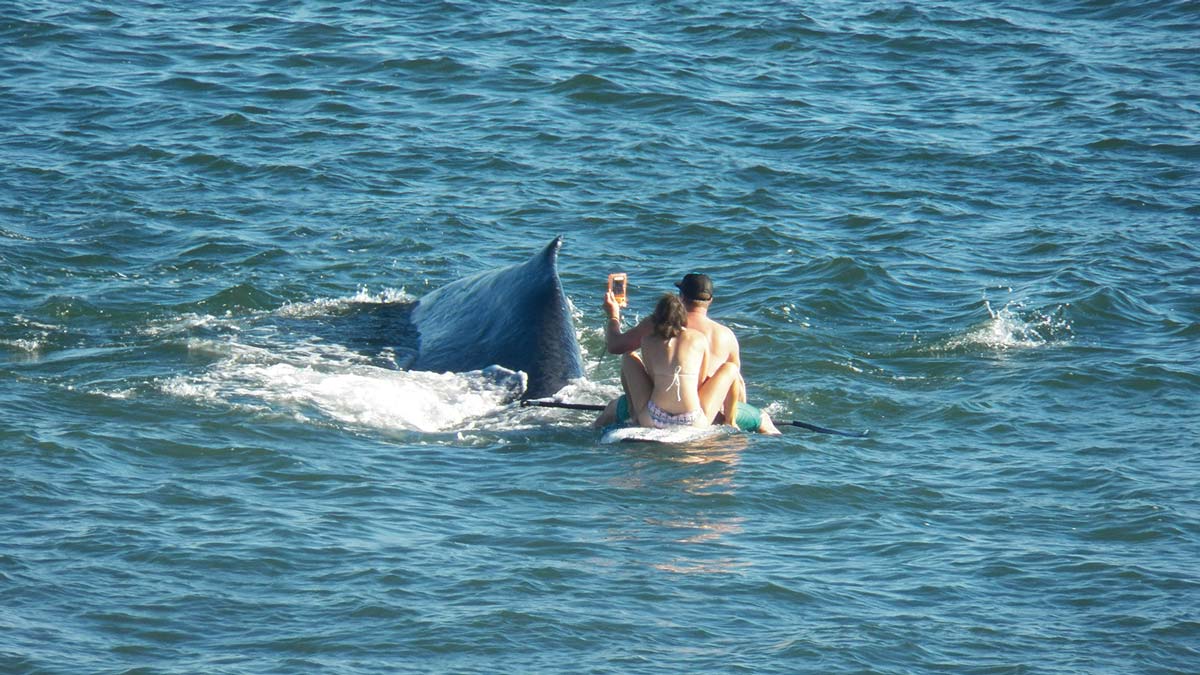 Submit to [email protected]. Include information (location, etc.) and your name. Photos may be cropped. Preferably, photos should be 4 inches by 4 inches and minimum 250dpi.
---
GOOD IDEA
SHOT IN THE ARM
Even people who don't think vaccinating their kids is necessary might want to start doing it now—because it's the law. Inspired by a measles outbreak last year, the law went into effect Jan. 1 and eliminates exceptions based on religious and personal beliefs. Assemblymember Mark Stone (D-Scotts Valley) coauthored the bill, and Sen. Bill Monning (D-Carmel) supported it.
---
GOOD WORK
BIRD'S THE WORD
Volunteer naturalists at Elkhorn Slough help monitor wildlife, restore sensitive habitat and maintain essential facilities at the largest tidal salt marsh in California south of San Francisco Bay. The slough's research reserve is holding an introductory training class from 9:30 a.m.-4 p.m., Saturday, Jan. 30, as well as a three-part series in February. Visit elkhornslough.org for more information.
---
QUOTE OF THE WEEK
"Conservatives forget that citizenship is more than a thing to withhold from immigrants. Progressives forget it's more than a set of rights."

-Eric Liu