EDITOR'S NOTE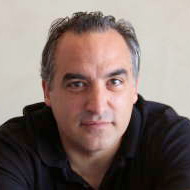 Every fall, I go up to UCSC to speak to Rob Irion's Science Communication students, and one of the things we talk about is the question they're going to be answering from GT readers. Rob has built one of the most prestigious science-writing programs in the country at UCSC, so when I invite readers to send in their questions on whatever our theme is for the year, I know that when the answers come out in our first issue of the next year, they're going to be meticulously researched, excellently sourced and skillfully written by these students.

But there was something that added an extra sense of urgency and importance to the process this year. I'm always interested in the questions, and what the answers will be, but this year when Rob and I selected the best submissions to have students choose from, I realized that I really wanted to know the answers myself, and couldn't wait to read the students' final responses.

That's because, I think, the wildfires last summer left us all with so many unanswered questions as we tried to wrap our heads around the chaos. Even as I reported on it myself, and oversaw months of reporting on it by our team, I had many of the same questions that you wrote in with—bigger questions about what the CZU Lightning Complex fire is going to mean for the future of our ecosystem, and our way of life. That's why Rob's class is so important—these skilled science writers, under his guidance, delivered answers that break down very technical issues in a relatable way. I learned a lot, and I think you will, too. A huge thank you to all of the SciCom students, and of course most of all to Rob.

In other news, our Santa Cruz Gives campaign is over, and the results smashed all of our expectations. We're still counting up some of the last donations, but we'll have the exact totals and all the details in next week's issue.

Also, voting for the Best of Santa Cruz County awards is in full swing. Don't let your local favorites be left out! Go to goodtimes.sc and fill out an online ballot today!

STEVE PALOPOLI | EDITOR-IN-CHIEF
---
LETTERS TO THE EDITOR
Read the latest letters to the editor here.
Online Comments

 

Re: Things That Got Us Through 2020

You forgot Scotts Valley High School adapting their 15-year-running haunted house to a family-friendly drive through event! They raised over $20,000 for the Leukemia and Lymphoma Society and remotely involved over 150 students, allowing them to earn community service hours needed to graduate.

— Jamie Lafollette

 

Thank you for the wonderful article reflecting on what has been a year we would love to forget. And thank you for mentioning Santa Cruz Works. An important correction: our Ride Out the Wave campaign delivered hundreds of thousands to local businesses, not tens of thousands. 

— Doug Erickson

 

Re: Comedy Lab

DNA, your vision and dedication to comedy, your business, and Santa Cruz are seen and appreciated. Thank you for pouring your passion into our community. It sucks that the Lab is closing but I'm so glad to read you plan to return. Peace.

—   Karen M.

 

Thanks DNA, hope to see you soon.

— Shawn

 

Re: Snail

I remember a Snail Show at San Jose State in '70 – '71 during a planting of a Ford Pinto!

— Carl Klem

 

I saw Snail for the first time at The Catalyst the year I turned 21, in 1976, and I was hooked! After that, my friends and I would dress to the "9's" and attend every place we knew they were playing at. I always loved to get right up front, not to be seen, but to see and feel them playing. And I couldn't help but to move. I love to dance to their music!

A friend of mine who still lives in Santa Cruz knows Kenny and Bob from a little place in Corralitos and was able to get me their latest CD "Snail NOW". I have listened to it over and over when I'm driving and absolutely love their new direction! (I was raised listening to folk & classical from my dad, and jazz & blues from my mom.) We're older now and I know my tastes in music have widened, and I see so has Snail's. I will always love to hear what I refer to as my "Home boys", after living in the area for 35 years. I truly hope this new year will allow us all to come out of hiding and get to see them live again! This time, I'll be there. 

— Pam Custer

 
---
PHOTO CONTEST WINNER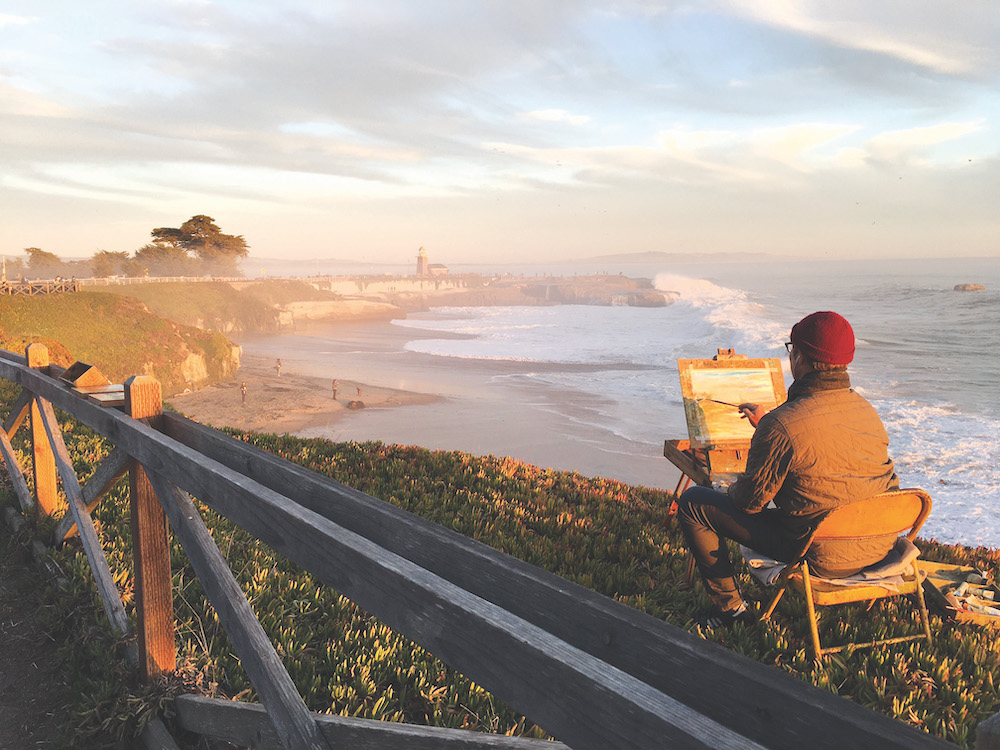 Art capturing art capturing reality on West Cliff Drive. Could be a glitch in the Matrix. Photograph by Linda Weyers.
Submit to [email protected]. Include information (location, etc.) and your name. Photos may be cropped. Preferably, photos should be 4 inches by 4 inches and minimum 250dpi.
---
GOOD IDEA
BIG PICTURE

The Santa Cruz Museum of Natural History's community-sourced virtual photography exhibit, "2020 Vision," opened online on Jan. 2, featuring nearly 100 images taken in Santa Cruz County during the year 2020 by 62 Santa Cruz County residents. Long hours spent indoors changed the way people viewed the outdoor world. For information on "2020 Vision" and how to view the exhibit, visit santacruzmuseum.org/2020-vision.
---
GOOD WORK
EXTINGUISHED WORKS

Four-and-a-half months after the CZU Lightning Complex fire first started, the saga is over, the flames are out, and there's no threat of them reigniting. The local Cal Fire branch made the announcement Dec. 28. The blaze first began burning in mid-August and reached containment Sept. 24. The threat of mudslides in the burn area haven't gone away. For more information, visit co.santa-cruz.ca.us/firerecovery.aspx. 
---
QUOTE OF THE WEEK
"All our knowledge begins with the senses, proceeds then to the understanding, and ends with reason. There is nothing higher than reason."

-Immanuel Kant