EDITOR'S NOTE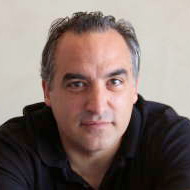 Santa Cruz is often criticized when it takes an ambitious stance on social justice issues. I remember this back in the early '90s, when the city took heat for declaring itself a "nuclear-free zone," and President Donald Trump announcing that he'll move to strip federal funding from sanctuary cities like Santa Cruz that don't fall in line with his anti-immigration policies is only the most recent example. The attitude always seems to be, "Who are you, Santa Cruz residents, to have any say in how your world works?"

I thought about that when reading Anne-Marie Harrison's cover story about Rising International this week. Here's a Santa Cruz group that is helping hundreds of women in high-risk areas around the world to make their lives better, and improving the lives of local women at the same time. These women are selling their crafts through Rising International not just to support their families and get themselves out of dangerous situations, but in some cases to actually buy their children out of slavery, or their mothers out of prostitution. I'm glad founder Carmel Jud never stopped to wonder what right she had as a person in Santa Cruz to try and make the world better.

I also wanted to give a shout out to the Mystery Spot for being good sports about our April Fool's Day story written by Jacob Pierce, which turned into a bit of a viral sensation last weekend on goodtimes.sc. We were glad to know the Mystery Spot staff found it hilarious, and we hope James Durbin did, as well. James, if you ever do write that song, we totally want to hear it.

STEVE PALOPOLI | EDITOR-IN-CHIEF
---
LETTERS TO THE EDITOR
Read the latest letters to the editor here.
Well Spent?

Read your story about Brent Adams and his work with our homeless (GT, 3/22) after going to a Downtown Commission meeting about the new parking structure/library building combination to be built on the location of the downtown farmers market. We listened to a 40-minute presentation on the downtown trolley. Then we listened to 40 minutes from our parking director about his various maintenance projects on the lots around town, and then the plan to spend $2.5 million on a feasibility study for a five-story behemoth parking structure with a new library on the ground floor.

Audience members were allowed a maximum of two minutes to express their feelings about this—all of whom were stridently opposed. I spoke to the shocking need for housing the many people who are asleep in downtown doorways, even in cold rainy nights, which $50 million or more for this new structure could go a long way toward. Others spoke to the current abundance of parking and coming trends such as Uber and bicycle amenities.

I also suggested that another need is for event space and events. We once had First Night, an art and wine festival and charity art auction that filled the civic and Church Street. Other coastal towns have events like this and more. We have an odd flea market on Pacific Avenue, red meters that give the impression we are solving our homeless problem, folks walking around in military dress with tasers titled Downtown Rangers that must scare the pants off our visitors.

For 50 million dollars, we could build a lot of cheap apartments that many studies have proven are cheaper and more humane than having our police and fire and emergency rooms provide services. New York, Los Angeles and San Francisco are all building more shelters. The widespread fear that more shelters attracts more clients flies in the face of the fact that it takes a lot of aggressive social work to get most homeless individuals to accept housing and spend their SSI.  

Paul Cocking | Santa Cruz
Density Myth

I am in town visiting from Portland and read the Local Talk section about the taller, high-density development (GT, 3/29). The contractor stated that Portland is a good example of providing affordable housing. The high-density development in Portland has destroyed the soul and energy of the city. Traffic is far worse, rent has skyrocketed, and it's all hustle and bustle, not the laid-back vibe that was Portland's charm. People are priced out, and the wealthy have taken over. Now we're just another big, congested city, ruining the small neighborhoods. Don't believe the lies of "affordable housing," it's a scam. Protect SC before it's too late.

Christina Monsoon | Portland
Trail Clean-Up

I need to clarify my quote about the UConn Trail being the first legal singletrack in Santa Cruz, because I obviously misspoke. I meant it was the first multi-use trail in Pogonip Park, and the first in Santa Cruz built with mountain biker use in mind from the very beginning and with their help during planning and construction.

DeLaveaga Park, Henry Cowell and Wilder Ranch had singletrack multi-use trails well before the UConn was built, but were not designed specifically with mountain biking use in mind. Several of those were constructed by Bud and Emma McCrary, but others in DeLaveaga had been around for decades.

I've always appreciated the efforts of those, especially Celia Scott, to protect the Santa Cruz greenbelt from development and thank them for that even though I disagree on how Pogonip and other open space areas should be used.

Geoffrey Smith | Santa Cruz

Correction

In last week's cover story, "Wheel to Power," the names of Mark Davidson and Geoffrey Smith were switched in the photo captions. We regret the error.
---
PHOTO CONTEST WINNER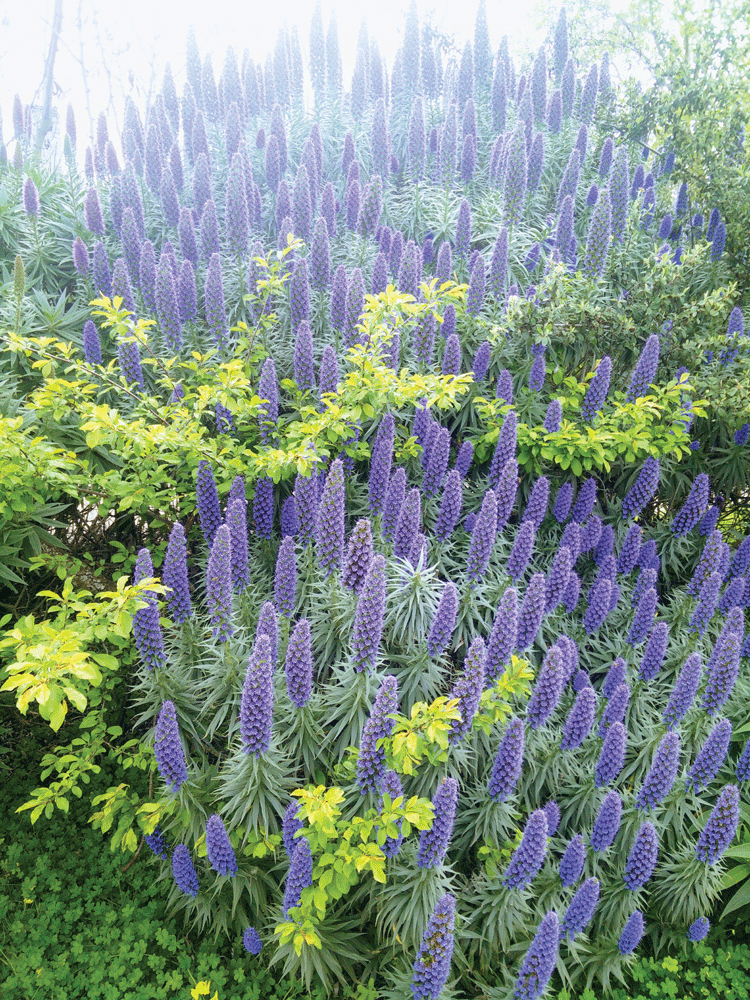 Submit to [email protected]. Include information (location, etc.) and your name. Photos may be cropped. Preferably, photos should be 4 inches by 4 inches and minimum 250dpi.
---
GOOD IDEA
COASTAL RECALL
It hasn't been smooth sailing for the California Coastal Commission, after more than a year of controversy that included lawsuits filed over alleged improper communications with permit applicants. The Assembly Natural Resources Committee recently approved legislation by Assemblymember Mark Stone (D-Monterey Bay) that aims to increase transparency and accountability at the commission. The bill passed with a bipartisan vote of 9-0. Among other changes, AB 684 would require communications with Coastal Commissioners to be available to the public on a searchable database.
---
GOOD WORK
FLOOD OF INQUIRIES
The Small Business Administration has opened up centers around the state to help business owners apply for disaster loan assistance to cover damage from February flooding. One of those locations is at the Santa Cruz County government building at 701 Ocean St. in the elections office on the third floor. Another office has opened in San Jose. Businesses can also apply online at disasterloan.sba.gov/ela.
---
QUOTE OF THE WEEK
"A woman is the full circle. Within her is the ability to create, nurture, and transform."

-Diane Mariechild