EDITOR'S NOTE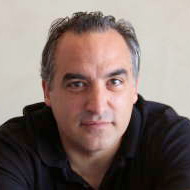 The first time I interviewed John Waters was in the early 2000s at the Egyptian Theater in Los Angeles, for a magazine piece on the debut of his films on DVD. Afterward I sat next to him while we watched his 1974 film Female Trouble, and I was charmed by the way he cracked up—even three decades later—at everything Divine and his other friends were doing up on screen.

Over the years, he's become one of my favorite people to write about; he brings an energy and focus to an interview that's unlike anyone else. Talking to him for this week's cover story, I was struck by it once again. For instance, when I asked one question about cultural moments where he felt "the weirdos won," you'd have thought it would take him at least a few moments to compose an answer, especially considering he hadn't known what I was going to ask. Instead, he answered immediately, "Yes, I think three times in my entire career…" This is a guy who can think on his feet!

Waters' wit and thoughtfulness—his genuine concern for social justice and the state of the world is the polar opposite of his "Trash Pope" film persona—comes through again in this story. If you want to get another big dose of it, you can check out the live virtual event on Aug. 12 where I will interview him and we'll talk more about his crazy life in the film industry, his new book Mr. Know-It-All, and how much he hates Forrest Gump and loves Justin Bieber. Go to bookshopsantacruz.com for tickets. Hope to see you there!

STEVE PALOPOLI | EDITOR-IN-CHIEF
---
LETTERS TO THE EDITOR
Read the latest letters to the editor here.
Prioritizing Racial Justice

RE: "Youth Movement" (GT, 7/15): I just wanted to voice my support of any efforts to defund the police by 50% and refund the community in specific areas such as increased mental health support, good green jobs and living wages, environmentally-safe and clean neighborhoods, holistic healthcare, free COVID testing for all, trauma-informed care, housing solutions for all, community-led patrols, a department other than the police to do traffic stops, and the end to policing in schools.

I have been working lately with our newly revitalized chapter of Showing Up For Racial Justice, and our website is surjsantacruz.com. SURJ is a national organization of over 150 chapters, with the purpose of motivating white people to work for racial and economic justice. SURJ is part of a multi-racial, cross-class movement to undermine white support for white supremacy and in turn, create a more just society for all Americans.

I think now is the perfect time to talk about what truly keeps a community safe. A good start would be investing more into education and housing, and less into police and prisons. Let's keep an eye on the city budget that will be discussed on Aug. 18.

Erin Wood, Licensed Acupuncturist, UCSC grad | Brookdale
Voting Questions Answered

In California, the November 3 election will be conducted by mailing a ballot to all active registered voters in the State of California. In Santa Cruz County, 120,000 of our 166,000 voters already signed up to have a ballot mailed to them, but it is essential that in-person voting opportunities be available. In November, instead of our traditional polling places, we will have 17 voting locations where voters can obtain a ballot, turn in a ballot, register and vote on the same day, or vote an accessible or Spanish ballot on the tablet. Any voter can go to any location.

Consolidating voting locations improves our ability to protect health and safety, including implementing physical distancing and wearing masks, disinfecting surfaces and voting equipment, providing hand sanitizer and more, including screening poll workers for symptoms. Voters will be asked to follow these guidelines to protect themselves and to protect others.

During COVID-19, voting at home is the safest way to make your voice heard. We hope voters will vote using the ballot we mail you. As always, mailed ballots require you to sign the envelope in your own handwriting! Please do not forget this and do not let someone else sign it for you.

Given uncertain postal service delivery times, we strongly recommend using one of the 15 ballot drop boxes that will be located throughout the county. Boxes will be available 24/7 starting Oct. 6, and easily accessible for drop-off without leaving your car. You will receive a list of drop boxes (and other ballot return locations) with your mailed ballot.  You can also find this and other information at votescount.us.

You can still mail your ballot using the pre-paid envelope but be sure to do so at least a week before the election. If you must mail your ballot closer to the election, ask a postal clerk to stamp it with the postmark.

These are uncertain times. The best way through this crisis is together. I want to hear your thoughts, your questions, your ideas about voting in Santa Cruz County. That is why I have scheduled a "Voting Matters" Zoom session at 6pm, Thursday, Aug. 6. In today's complicated world, your vote matters more than ever. Your questions matter. Your access to a safe, secure and transparent election matters. Please go to votescount.us for information about joining me for "Voting Matters."

Gail L. Pellerin, Santa Cruz County Clerk

 
CORRECTION:

In last week's "Good Idea," we misreported the hashtag for the bell ringing in memory of the atomic bombs that the U.S. military dropped on Japan 75 years ago. The correct hashtag is #USJapanBells, and the ceremonies are still scheduled for Wednesday, Aug. 5 at 4:15pm and on Saturday, Aug. 8 at 7:02pm.

---
PHOTO CONTEST WINNER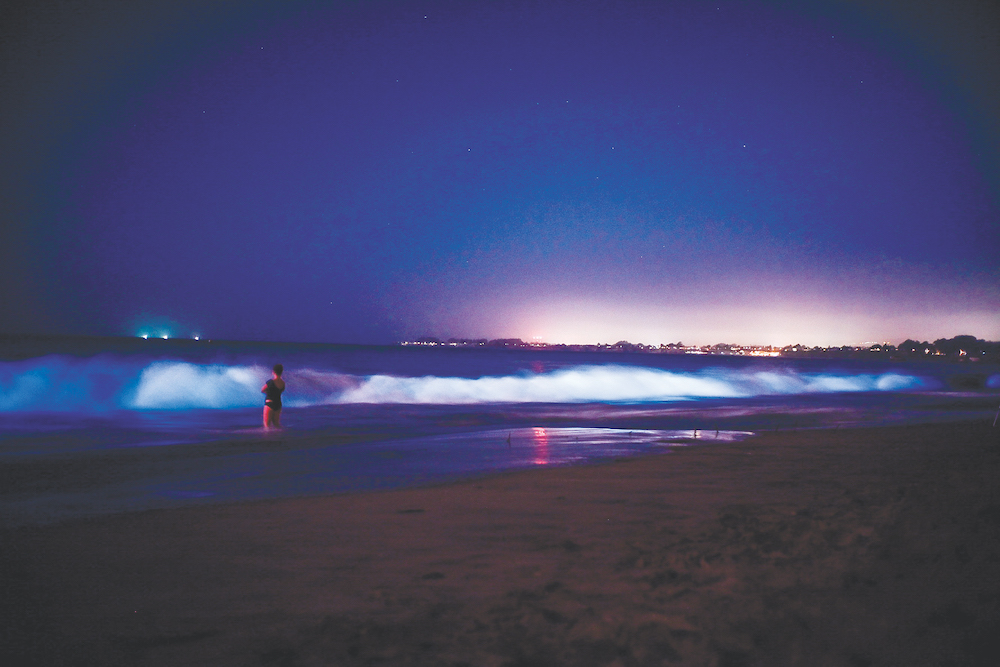 Bioluminescent waves at Rio Del Mar Beach. Photograph by Tim Carpenter.
Submit to [email protected]. Include information (location, etc.) and your name. Photos may be cropped. Preferably, photos should be 4 inches by 4 inches and minimum 250dpi.
---
GOOD IDEA
CHECKING IN

The Santa Cruz County government is launching a new program to protect the health and safety of the community by providing a public health endorsement to businesses following safer health and safety practices. The Blue Check Program is a collaboration between the Public Health Division and the Office for Economic Development. The voluntary program will give businesses that follow public health guidelines signage endorsing their operations. Participating businesses will get a "Covid-19 SAFER, Blue Check" display to post near entrances.  
---
GOOD WORK
SEQUENCE OF EVENTS

After two decades of improvements, there are still gaps in the current human reference genome's DNA sequence, even though it is the most complete vertebrate genome ever produced. Now for the first time, scientists have determined the complete sequence of a human chromosome from one end to the other—with no gaps and an unprecedented level of accuracy. The publication of the telomere-to-telomere human X chromosome in Nature on July 14 is a landmark achievement for genomics researchers like lead author Karen Miga of the UCSC Genomics Institute.
---
QUOTE OF THE WEEK
"Movies are so rarely great art that if we cannot appreciate great trash we have very little reason to be interested in them."

-Pauline Kael