EDITOR'S NOTE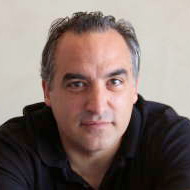 When impeachment fever first started to build earlier this year, some people around here wondered where their Central Coast Congressman Jimmy Panetta stood, and why he wasn't a more vocal supporter. That's sort of the question that this week's cover story originally came out of when I first discussed it with Steve Kettmann months ago. Over the course of reporting this story, Kettmann did get Panetta to talk at length about his feelings on the subject, but he did a lot more, too, broadening the scope of the story to explain how big California's role has been in the impeachment story so far, and how this state has in many ways come to represent the primary opposition to Donald Trump's administration.

What I think is key, though, in making this a deeper, important story for GT is that he went beyond even that, encouraging the political insiders with whom he spoke to think about the role California will play in national politics after this impeachment drama comes to an end—whatever that looks like.

In Santa Cruz Gives news, we are at press time just a few thousand dollars away from reaching our total from the entire campaign last year—and we still have about a month to go. We can get even closer to our ambitious goal for this year with an extra push this Giving Tuesday week. It's not just about the dollar total; we also want to bring in more donors than ever before to make this a true community-wide effort. If you've been thinking about helping out one of our local nonprofits, make this the week you go to santacruzgives.org and do it!
---
LETTERS TO THE EDITOR
Read the latest letters to the editor here.
Re: "On White Fragility" (Letters, GT, Nov. 27)

I am glad Sheila Carrillo and a "large study group of white folks" are reading White Fragility." It's important for "white folks" to understand their privileged status and focus on systemic racism rather than finger pointing at "racists."

We all make assumptions, as did Ms. Carrillo. Martine is biracial. Her dad was the first African-American elected as County Superintendent of Schools in California and currently serves as president of the California Association of African-American Superintendents and Administrations. Martine is part of a family where race and social justice are discussed regularly. Based on assumptions, "white folks" have attempted to define her racial identity. In high school, her white English teacher returned her paper on James Baldwin with a red circle around her phrase: "as an African-American," adding "as a WHAT?" Assumptions cause perhaps unintentional, nevertheless hurtful micro-aggressions.

Race is complex, and "white folks" generally don't know much about descendants of enslaved Africans. Martine's grandparents, though light skinned, were proudly African American. Her great-grandmother had dark skin. "White folks" seldom understand how their whiteness and privilege have created internalized racism. Martine isn't white, or fragile. She is comfortable talking about race and has integrity. In her professional life and as mayor, she takes seriously the responsibility to work to make things more equitable. I wonder how fragile Ms. Carrillo might be under the vitriolic, abusive attacks Martine withstands in the city council meetings.

Ms. Carrillo noted "we all operate with some level of bias and prejudice, and as long as we can't acknowledge it within ourselves, the resulting unconscious discriminations will not be addressed." While it's laudable that the "large study group of white folks" are beginning to work through their fragility, biases and assumptions, it isn't okay to publicly judge and criticize anyone without being certain of the facts. 

Anne Watkins
Aptos
Practical Matters

There is so much deception circulating, that "locals(?)" are still inadvertently enabling freight trains over passenger service! Years ago, while traveling throughout Switzerland and countries that put our transportation to shame, I envisioned passenger train systems simultaneously providing express and local functions.

Unfortunately, constraints—including only allowing single-tracking over the 32-mile Santa Cruz County corridor—makes proper commuter rail impossible. Why wait until at least 2035 for something everyone would regret? (As a practical engineer, I know what is bunk and what will work.) Incorporating new existing Metro electric buses instead can provide ASOG, safe and efficient mass-transportation, cost-effectively (bicyclists and those on foot can also be accommodated 24/7).

We need a government with genuine common sense leaders who truly understand that they were entrusted to work for the people, not for-profit corporations or only for themselves. 

Bob Fifield
Aptos
---
PHOTO CONTEST WINNER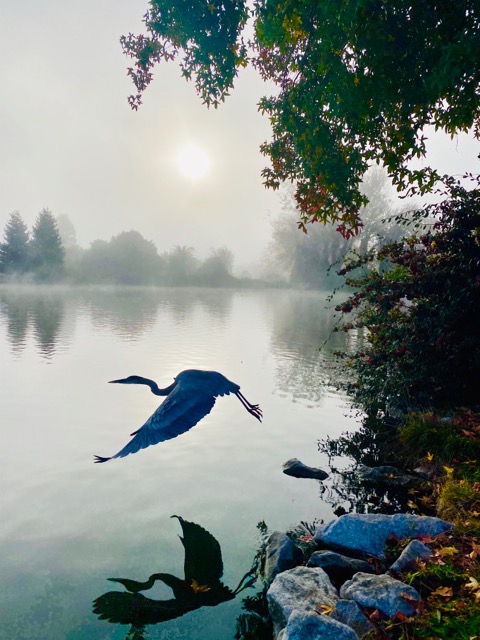 Submit to [email protected]. Include information (location, etc.) and your name. Photos may be cropped. Preferably, photos should be 4 inches by 4 inches and minimum 250dpi.
---
GOOD IDEA
Now in its fourth year, the Santa Cruz Recycled Art Program (SCRAP) is an artist residency for local artists of various disciplines. It lets the six artists get creative and access to an array of materials gleaned from the waste stream at the city's Resource Recovery Facility to convey stories of cultural behavior and environmental messages. This year's opening reception is Friday, Dec. 8, from 5-9pm at the R. Blitzer Gallery in the Wrigley building, located at 2801 Mission St., Santa Cruz.
---
GOOD WORK
The Veterans of Foreign Wars (VFW) Hall somehow convinced the one and only Santa Claus to visit its new location at 1960 Freedom Blvd. this Sunday, Dec. 6 from 8am-noon. Santa's elves will be there to serve a breakfast of pancakes, eggs, sausage, fruit, and beverages. There will be live performances. Breakfast With Santa is $6 for children and seniors and $7 for adults. Kids under 2 eat free. Holiday games, photos with Santa and build-a-gift activity are all free of charge. There will be raffle tickets and gifts to buy. 
---
QUOTE OF THE WEEK
"I was not lying. I said things that later on seemed to be untrue."

-Richard Nixon