EDITOR'S NOTE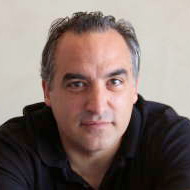 When the news broke last week that 10 Santa Cruz correctional officers had tested positive for Covid-19 after partying with each other over the Thanksgiving weekend, in violation of both the county safety protocols and any sort of common sense, it was shocking, for sure. In the era of mind-numbing Covid fatigue, where even Gov. Gavin Newsom can try to hand-wave away his hypocrisy in violating the safety protocols that he ordered by attending a very-not-outdoor birthday celebration at a Napa Valley restaurant, it might have blown over relatively quickly. On its own, some might argue, it's a minor incident.

But when placed in the context of a long year of scandals surrounding the Santa Cruz Main Jail, it looks quite different. Mat Weir and Jacob Pierce provide that context in their impactful cover story this week. It's the result of months of investigation into the death of Tamario Smith, as well as several other controversies that have plagued the jail. It's an important and informative piece, and I hope you'll give it a read.

I also want to again highlight our Santa Cruz Gives campaign, which as of this writing has raised almost half a million dollars in just three weeks for the 40 participating Santa Cruz County nonprofits. We are only about $75,000 away from our goal, and I think by the time we finish at midnight on Dec. 31 we can even exceed it. Thank you to all of our readers for the incredible response to this year's campaign, and if you haven't donated yet, please go to santacruzgives.org and do it today.

STEVE PALOPOLI | EDITOR


---
LETTERS TO THE EDITOR
Read the latest letters to the editor here.
Offensive and Juvenile

Don't know about other readers, but the article about the poet Peter McLaughlin ("The Book of Pete," Nov. 25) left me with absolutely no desire to read or listen to his poetry. Anytime there was a mention of a woman in the poems quoted by Steve Kettmann, it was always a sexual, depersonalized and disparaging reference. Perhaps the choice of what to quote says more about Mr. Kettmann's attitude to women than that of the poet, but I found the language regarding women offensive and juvenile, and in my opinion, an indication of some major issues. The checkers at Shoppers have "searing molten desire" as they view his "muscular back?" Dream on, guys!

Mary Ann Balian | Live Oak


Don't Scrooge This Up

Reaching out to an older friend, a parent or a grandparent is never more meaningful than during the holiday season. It warms us, them, and bestows all with human connection, that is an essential component of health and happiness.

Covid-19 has made keeping in touch with older adults more challenging than ever. It is critical that we find ways to support seniors and ourselves with activities that create human interactions and opportunities during this holiday season. Reach out with a phone or Zoom call, a holiday card, or in other creative ways. You can help fight loneliness and isolation by engaging in some wonderful local programs that connect seniors of all ages during the holidays. If you're not sure where to start, consider Stay Connected at the Volunteer Center; Community Bridges Senior Center without Limits; or Senior Network Services. Reach out and warm a heart; it might be your own. 

Raymon Cancino, CEO Community Bridges; Clay Kempf, Executive Director Seniors Council; Pam Arnsberger, Board Chair Seniors Council
ONLINE COMMENTS 

Re: Manu's Impact

Having both won and lost at election time, I can say that it is better to win. My opponent this year offered no cogent or valid rationale why he should be reelected. He acted surprised at losing by a wide margin.

I would say to Manu: if you don't have valid goals at the outset, you will not be successful.

I do, and the people responded. I defeated an eight-year Republican incumbent in District 7 for the Cabrillo College District Board of Trustees. This is my second term to serve in public office. I served as a member of the Santa Cruz City School District Board of Trustees from 2010 to 2014.

I established valid goals then, as well. And yes, I have an agenda. And I am proud of it.

— Steve Trujillo

 

 

Re: Pete the Poet

I was a good friend of Pete. I was his neighbor and spent a lot of hours sitting with him at the Buttery.

I am a fine art painter and used Pete in a painting called "Trestle Climbing."

He was a great person, actually very shy and troubled. I miss him. He was also a great counselor to me in my troubled times.

— Burt Levitsky

 

---
PHOTO CONTEST WINNER
Submit to [email protected]. Include information (location, etc.) and your name. Photos may be cropped. Preferably, photos should be 4 inches by 4 inches and minimum 250dpi.
---
GOOD IDEA
INVEST WISHES

For decades, only accredited investors were able to reap the benefits of investing in startups. But a new funding model called Regulation Crowdfunding enables anyone to invest in their favorite startup for as little as $100. On Thursday, Dec. 10, Santa Cruz Works and Sail Community Capital will showcase four local startups seeking funding: Parallel Flight Technologies, New Way Homes, California Farmlink, and Carnot Compression. Each startup will have five minutes to pitch their company. There will be time for questions. For event registration and details, visit bit.ly/funFunding. 
---
GOOD WORK
THINKING BIG

Big Brothers Big Sisters of Santa Cruz County, one of the nonprofits participating in this year's Santa Cruz Gives, is awarding the 2020 Match of the Year to Little Brother Albert and Big Brother John Stenderup. Albert, who was enrolled in the program by his mother, did not have a male mentor in his life until he was matched with Stenderup in January 2016. The two had similar upbringings. Over the years, they shared special moments, like attending a Star Wars premiere in San Francisco, golfing and kayaking. For them, Covid-19 opened up new conversations about mental health. 
---
QUOTE OF THE WEEK
"It is said that no one truly knows a nation until one has been inside its jails."

-Nelson Mandela