EDITOR'S NOTE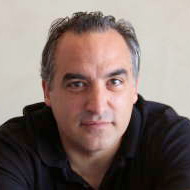 Many of Donald Trump's first agenda items as president have sparked visceral outrage—his plans to limit women's reproductive rights fueled Women's Marches around the world, and his move to impose a travel ban on legal American visitors and even citizens incited protests at U.S. airports last weekend. That these extreme actions have provoked such passionate resistance makes sense, especially as the supposedly populist Trump responds to the anger of the populace by taking in a screening of Finding Dory and bizarrely suggesting that his policies are "working out very nicely."

What I don't understand, on the other hand, is the relative lack of pushback against Trump's plan to repeal—or at the very least, significantly scale back—the Affordable Care Act. It's a move that will wreck as many lives as Trump's other actions, and may sabotage the overall well-being of our country even more. Perhaps it's simply an issue wrapped in too much policy-speak to be totally clear to a lot of people, or the bureaucratic nature of the topic has numbed the emotion around it. I've had more than one person tell me something along the lines of "Well, it wasn't a perfect system anyway …"

I wonder if those people will feel the same after reading Kara Guzman's cover story this week. Because what it does is strip away the policy-speak to take a closer look at what losing just one facet of Obamacare coverage—the access it provides to mental health care in Santa Cruz County—will mean to thousands of people who depend on it. It's clear from reading it how losing even just this one aspect of the ACA will devastate our ability to deal with mental health issues locally. That it comes at a time when we are finally making real progress in how we treat mental health care only makes it more of a disaster, and an outrage.

STEVE PALOPOLI | EDITOR-IN-CHIEF
---
LETTERS TO THE EDITOR
Read the latest letters to the editor here.
It's Gonna Be Terrific

Republicans in Congress are repealing Obamacare to give tax cuts to millionaires and billionaires. The rich were taxed to pay for the government subsidies, and that is what drove Republicans crazy. Taxes on the rich? Never! Obamacare bad!

Trump, a compulsive liar, promises a "terrific" plan is coming, but without new tax revenues, that is impossible. It is all a big lie to cut Medicaid and give more tax cuts to the 1 percent. And it gets worse. After Obamacare is gone, they will try to end Medicare by privatizing it. Can you imagine an 80-year-old person forced to buy private insurance? Republicans can.

Andrew Todd | Santa Cruz
Right Profile

Checking out the Good Times on Christmas evening, quite busy during these days since your Wednesday drop. This week's work is solid, but Christina Waters' piece on Paul Schraub (GT, 12/21) was so tight and descriptive I must write. I am friends with Paul and r.r. Jones, first with business work and with r.r. with jazz. Great Santa Cruz professionals and this interview with Schraub is most descriptive of what I am trying to say.  

Robert B. Zufall | Santa Cruz
Thanks from Senderos

Thank you Good Times for including Senderos in the Santa Cruz Gives holiday fundraising campaign. Your sponsorship and promotion of the incredible work of nonprofits in our county made a real difference for those we serve. For Senderos, gifts from returning and new donors mean that we can continue to provide free after-school dance and music classes for Latino youth. Now more than ever, support and understanding for the rich diversity of our community is vital. Muchas gracias to Good Times, the Volunteer Center, corporate and foundation sponsors, and all of the individual donors who gave so generously.

Carolyn Coleman | Senderos Board member

Online Comments

Re: Siblings

Thanks for emphasizing the importance of sibling relationships. Your comparison of estranged siblings to wasted fertile soil I think is spot on. My brother hasn't talked to me in almost a decade. My heart breaks every time I think of him. I definitely feel an emptiness, something missing inside no longer having a brother. It was just the two of us in our family, and we were quite close growing up. Oh, and I wanted to mention another sibling stereotype of which we are a part: I turned out to be the weird, depressed, underachieving older sister who became the scapegoat, perhaps due to me being the first experimental child and getting 90 percent of my father's wrath over anyone else in the family.

— Jessica

Re: Rentals

Where does someone find a two-bedroom place to rent for only $1,600 around here? The average is more like $1,900 for 2 bedrooms. Unless you want to live somewhere farther out with a 1-plus hour commute each way. When is the city council going to do something about this? Does 57 percent of the county have to move away? Who will take the menial jobs then? The techies from over the hill who keep buying up all the property around here? I don't think so.

— Zo
---
PHOTO CONTEST WINNER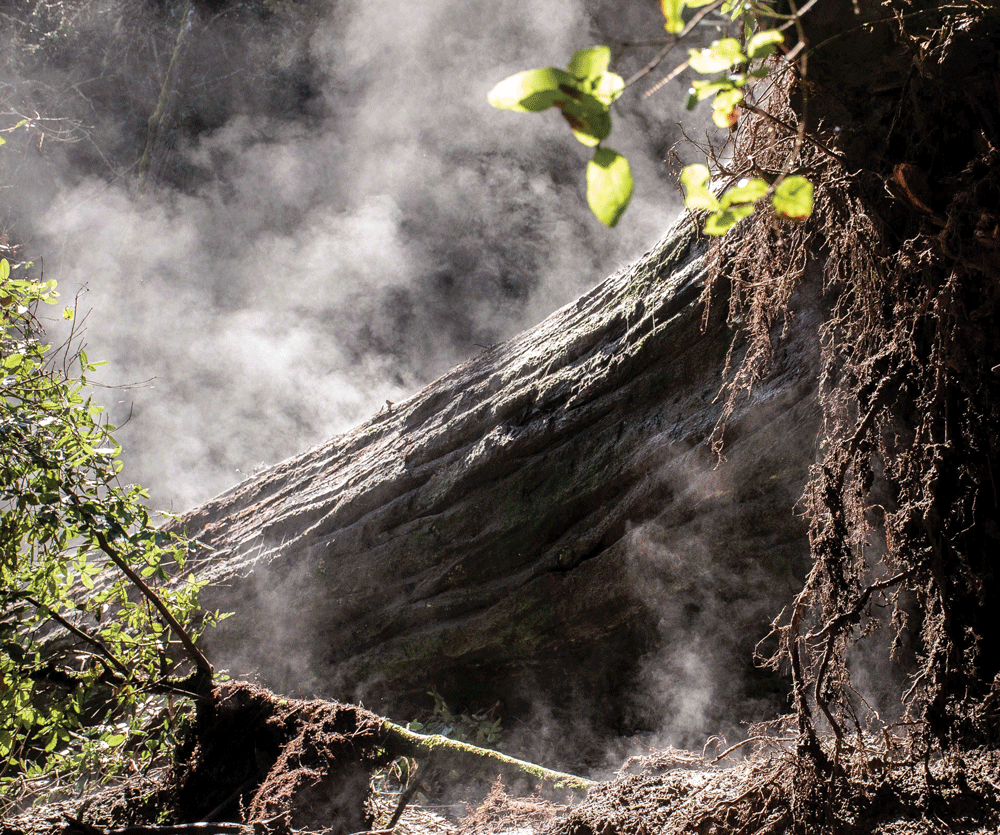 Submit to ph****@go*******.sc. Include information (location, etc.) and your name. Photos may be cropped. Preferably, photos should be 4 inches by 4 inches and minimum 250dpi.
---
GOOD IDEA
TIN STYLE
Pie for the People is a seasonal community pie potluck benefitting grassroots organizations. From 1 to 3 p.m. on Sunday, Feb. 12, the group will hold a benefit at Branciforte Small Schools for the Senderos after-school program, which celebrates cultural diversity. Fans of the after-school program are encouraged to show up to the community potluck with a sweet or savory vegetarian pie, $5 and a plate and fork. Visit scsenderos.org for more information.
---
GOOD WORK
CAREER ARCS
The Santa Cruz Warriors are riding a three-game winning streak, having beaten those opponents by an average of 14 points, thanks partly to some lights-out shooting performances. The Warriors, who at 16-12, sit in second place in the Pacific Division shot 61 percent on three-pointers in Salt Lake City on Friday, Jan. 27. The next night in Santa Cruz, forward Scott Wood made a franchise record 10 threes, shooting 50 percent from beyond the arc.
---
QUOTE OF THE WEEK
"Whether an illness affects your heart, your leg or your brain, it's still an illness, and there should be no distinction."

-Michelle Obama