EDITOR'S NOTE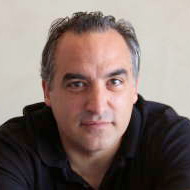 Talking to locals at all levels of the restaurant scene for a cover story a few years back, I learned some hard truths about how things work here. One is that Santa Cruz diners are more willing to drop big money on a unique, ambitious dining experience in San Francisco than they are closer to home, where they typically want something cheaper and more casual. While there's still great dining here, knowing that local foodies are willing to experiment only so much in their own neighborhoods has had somewhat of a chilling effect on what restaurateurs feel they can do.

Over time, this has led to the popular perception that Santa Cruz has a less-than-adventurous dining scene. But in truth, there have always been chefs and other culinary dreamers doing interesting things here—maybe not as extravagantly or as visibly as in bigger urban dining scenes, but they have been here, are here and will continue to be here.

Lily Stoicheff's cover story this week profiles the newest members of these ranks—six up-and-coming culinary innovators who are primed to beat back the typical notions of what Santa Cruz dining can be. Good luck to them, and bon appetit!

Steve Palopoli | EDITOR-IN-CHIEF
---
LETTERS TO THE EDITOR
Read the latest letters to the editor here.
Beautiful Addition

Re: "The 20 Best Songs About Santa Cruz" (GT, 12/28): I appreciated your article on the subject and was tickled by a letter suggesting an album be made including them.

However, I did not see any mention of a track by It's a Beautiful Day of "White Bird" fame in the late '60s or early '70s.

I caught them in two concerts back in the day, twice at the Catalyst some 20 years later, and more recently at Don Quixote's.

They played a piece they named "Santa Cruz" at that last gig, and even had a CD of that name, if I recall correctly.

Hope that news is a useful addition to your collection.

Ed Lyon | Live Oak
Wage Wars

Exxon CEO Rex Tillerson's more than $170 million package and other such imbalanced compensation to many others is contributing to a deflation of the minimum wage. Housing is less and less affordable, and even just a small sandwich now costs $8, which further deflates a paltry $15 per hour wage.

What was a 10-times disparity is now approaching a thousand times. Could the wage war be taking place at the wrong end of the pay spectrum? Instead of spending all the efforts upon the minimum wage of those struggling to eke out a living, maybe efforts should be directed at the outrageous salaries of the corporate leaders, sports figures and the many celebrities? Is anyone really worth the excessive millions they are receiving? Needless to say, those on a fixed income are particularly vulnerable to the wage inequality. Who will speak for them?

Bob Fifield | Aptos


Online Comments

Re: Sara Kelly Keenan

Sara it is an honor and privilege to know you. Triangle Speakers (and the world) is fortunate to have such a fierce, compassionate warrior who shares her remarkable journey in our community school and college classrooms with such eloquence and grace. Congratulations too on yet another summit you have climbed on my Mother Africa–the highest on the continent, Mount Kilimanjaro! Your courage to challenge the hegemonic norms and institutionalized orthodoxies of the gender binary is an inspiration. We are blessed!

— Lesley-Reid Harrison

Re: Cannabis Tax

Cannabis is the real thing. People need to get over this antiquated stigma. A thriving cannabis industry in the U.S. would benefit not only the economy but all the people that need cannabis for health reasons. Many different types of industries could flourish, like the CBD industry

— Delia

Re: Women's March

Now, why wasn't all this feminist activism roused up when Obama was declared "Deporter-In-Chief?" Ah, because it was far from the truth, right?

Let's see if my comment makes it in print as the Good Times prides itself on presenting varied opinions (except for mine!). LOL

—  Don Honda

Re: Kelly & Lex

What a great story! And knowing Kelly and Lex, the love that is written in the story is truly there, and then some. They are an amazing couple that donates their time for great and worthwhile causes.

So glad to hear you have a match, Kelly!

— Kenneth

---
PHOTO CONTEST WINNER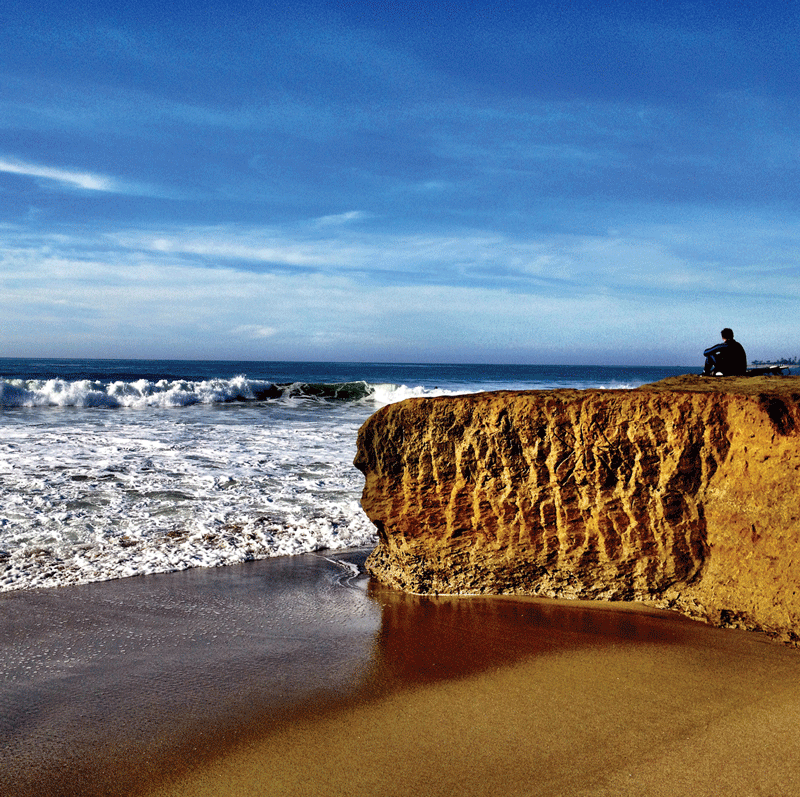 Submit to [email protected]. Include information (location, etc.) and your name. Photos may be cropped. Preferably, photos should be 4 inches by 4 inches and minimum 250dpi.
---
GOOD IDEA
HOME OF THE BRAVE
After making connections at the local Women's March on Washington event, community members have come together to support immigrants. Santa Cruz Women's Action, a group that march organizers started, has announced a partnership with Santa Cruz County Immigration Project. They are launching a fundraising effort to help families stalled in the visa process, where federal fees range from $535 to $1,140 per application. To donate, visit https://store.sccwomensaction.com.
---
GOOD WORK
MEET THE BEETLES
David Dunn, a UCSC music professor, has teamed up with two scientists at Northern Arizona University to study the bark beetles that are wreaking havoc in North American forests. The trio has been awarded a patent for a device that Dunn came up with to listen to beetle activity. He says the invention took less than $10 to build, and he released his recordings on an album titled The Sound of Light in Trees.
---
QUOTE OF THE WEEK
"I'm in favor of liberalizing immigration because of the effect it would have on restaurants. I'd let just about everybody in except the English."

-Calvin Trillin