EDITOR'S NOTE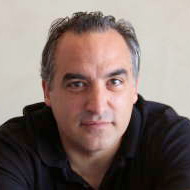 I wish things were a little bit different for this week's Surf Issue. Admittedly, we had a little bit of fun at Cartel Management's expense last year when writing about how they bungled the addition of a women's heat to the Titans of Mavericks surf contest planned for this year. But we were genuinely excited to see the results, and disappointed when the legendary big-wave surf contest was cancelled for 2017. So perhaps it's a bit of wish fulfillment on our part to feature Santa Cruz's Sarah Gerhardt in this year's Surf Issue, since she was scheduled to compete in that first-ever women's heat. But the truth is, we'd be happy to tell Gerhardt's story any year. She has a great one, having been the first woman to surf Mavericks, back in 1999. In her interview with Jacob Pierce, she shares an interesting take on the developments this year, as well as some first-person perspective on the thrill of surfing big waves.

Something new for our Surf Issue this year is a story with more of a historical focus—but then, when it's the crazy history of Jack O'Neill launching hot air balloons from Santa Cruz beaches, we can hardly be expected to resist. And we've also profiled the important work that local marine-eco group Save the Waves is doing around the world. It's a great line-up, and as usual, a fun issue for those of us putting it together. We hope it's just as much fun for you.

STEVE PALOPOLI | EDITOR-IN-CHIEF
---
LETTERS TO THE EDITOR
Read the latest letters to the editor here.
Wild Edge

Re: Green Screening (GT, 2/1): While city leaders are working on a Draft Parks Master Plan, they're simultaneously crafting a Draft EIR for a development which could destroy a de facto park.

Ocean Street Extension, which stretches beyond city boundaries, provides city and county residents with quiet refuge immediately after turning off at the cemetery. The rural, bottlenecked street, once called "Italian Gardens," is lush with organic farms, leading into redwood forest and access to the San Lorenzo River. For obvious reasons, the street is utilized regularly by joggers, walkers and cyclists from beyond the immediate neighborhood. For many of these visitors, the area adjacent to the cemetery is the jumping-off point (i.e., parking) while others utilize it simply as a quick pullout point to make phone calls or eat lunch in their vehicles—PG&E, Davey Tree, Xfinity and other commercial vehicles are frequently seen there. This spot is also crucial for overflow parking during funeral services with large attendance, such as occurred with the services for the slain SCPD officers several years ago.

So, what's the threat? A proposal for 10 three-story buildings in a 40 unit condo-complex on the hillside next to the crematory, of which only 15 percent will be "affordable." Parking along the cemetery would become severely limited and will create new hazards for pedestrians and cyclists. The development is not along a city traffic corridor. There is no bus service. The bike lane? Gone, in order to squeeze in a dangerous new intersection with an extended turn lane; Graham Hill Road commuters, take note.

The deer that graze on that hillside know where the wild edge is. Tell our city leaders that you know too. All too often, we don't know what we've got 'til it's gone.

Teresa Aquino

Santa Cruz
Null and Voids

My response to your cover story on young "culinary masterminds" (GT, 2/15) was disbelief that Santa Cruz diners are craving chicken feet or offal. What would most likely be more welcome would be some or all of the following:  a good Spanish restaurant, a good Vietnamese restaurant, a good New Orleans restaurant (a step beyond the casual Roux Dat), a Peruvian restaurant, and most of all a real New York-style deli. Someone please fill these voids.  

Judi Riva

Santa Cruz
Friendly Fire

Strange that our new president is demonizing NATO and insulting our allies. Shortly after 9/11, I saw a televised interview; it was a German pilot and his international crew describing the protective patrols that he and his team were flying over the Golden Gate Bridge. Our NATO allies were flying protective missions on the West Coast (and, I assume, on the East Coast, as well). Do we really want to disrespect our NATO alliances?

Shirley Marcus  

Capitola

CORRECTION

GT's story "Uncommon Ground" reported that Debora Wade filed a temporary restraining order against her neighbor Micah Posner. It should have also reported that a judge threw the restraining order out and ordered Wade to pay $500 toward Posner's legal fees. We regret the omission.
---
PHOTO CONTEST WINNER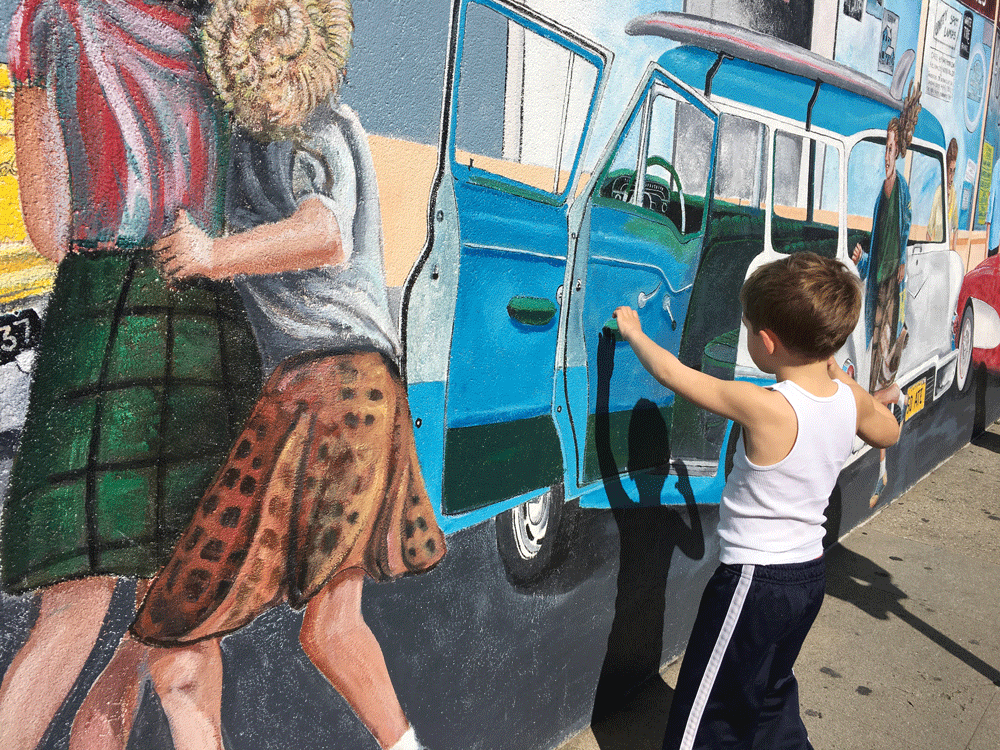 Submit to ph****@go*******.sc. Include information (location, etc.) and your name. Photos may be cropped. Preferably, photos should be 4 inches by 4 inches and minimum 250dpi.
---
GOOD IDEA
OPEN ART
Robbie Schoen, director of the Felix Kulpa Gallery on Elm Street, suffered a massive stroke on Friday, Feb. 10. Fans and friends of Schoen have raised $25,000 so far through an online fund to support Schoen's rehab. In the past few days, he has been talking and following simple directions. For updates and to give, visit youcaring.com/robbiesrehab. Donors can also bring or mail checks into any location of Santa Cruz County Bank.
---
GOOD WORK
LIGHT ON INJUSTICE
A candlelit vigil at Watsonville Plaza on Sunday, Feb. 19, marked the 75th anniversary of the President Franklin Roosevelt's executive order to send Japanese Americans to internment camps. Speakers included Mas Hashimoto from the Watsonville-Santa Cruz Japanese American Citizens League, Mayor Oscar Rios, Police Chief David Honda and Monterey County Supervisor Luis Alejo. 135 people attended the Presidents' Day weekend event.
---
QUOTE OF THE WEEK
"If you look at the media coverage and surfing magazines, the one thing that really stands out is how hard it is to find a photo of a girl in a magazine, unless it's an ad. It's kind of strange."

-Lisa Andersen