EDITOR'S NOTE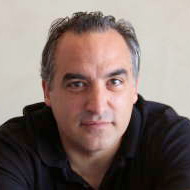 Even locals who aren't fans of Jerry Garcia and company can surely understand the significance of having the Grateful Dead archive at UCSC. Acclaimed for the way it expresses and emulates the spirit of its subject, it has put Santa Cruz on a very particular kind of cultural map—the one that makes people start to look at us as the keeper of a legacy.

In this case, it's a legacy that falls right in line with Santa Cruz's whole vibe, evoking a spirit of '60s experimentalism and artistic liberation that actually was a huge thing here. So the fact that the first person to be drawn to our new legacy-curating status just happened to be the owner of hundreds of items related to Hunter S. Thompson—well, that's pretty much perfect. In this week's cover story, Wallace Baine traces how UCSC came to house an archive for a second icon of '60s and '70s counterculture.

Speaking of cultural legacies, coverage of the music scene has of course always been a huge part of what GT does. We love to interview both local musicians and interesting bands coming through town, but sometimes our music features don't give us the space to explore what makes a particular artist's work so essential—especially if they've been around for a while. So we're trying something new this week: in addition to my interview in the paper with Martin Phillipps of visiting New Zealand band the Chills, there's an online-only companion piece at goodtimes.sc that looks at some of the Chills' essential songs. Let us know what you think—if you like the idea, we may do more of these "primers" for local and touring musicians.
---
LETTERS TO THE EDITOR
Read the latest letters to the editor here.
Never Again

Re: "State of Democracy" (GT, 1/23): I will never read another edition of your "paper." There is not a bit of journalism to it; it is strictly opinion and only one opinion. As I started reading the Madeleine Albright article, "… our dim-witted monster of a president." Really? This coming from the loving and inclusive culture of the Left? There was not one scrap, not one minuscule amount of respect for the elected leader of our country. Are you under the impression that every single person who is relevant to the community we live in feels that way? Then, "after I sat through the numbingly cynical sight of President Trump and … Mike Pence toddling along in winter coats." You are evidently the cynical, self-aggrandizing individuals in this equation. It is amazing that MLK's daughter supports Trump, isn't it? She must be just another schmuck, unlike Albright, or your writer, Steve Kettmann. There is a massive divide in our country, and I don't see any end in sight with organizations such as yours driven to foster that animosity.

Marji Schoeneman
Watsonville
Just Shameful

Re: "Agenda Pack-It" (GT, 1/16): The city council passing a Just Cause Eviction Ordinance only a few months after Measure M was turned down by voters is a complete outrage and misuse of power. The local community voted and clearly voiced their opposition to this type of solution. This is a total overreach by the city council, and severely undermines the democratic process. When voters cast their ballots, they entrust government to uphold the wishes of the people. A more appropriate response to Measure M not passing would have been to go back to the drawing board, solicit input from the local community, and come up with a different, more agreeable solution backed by a majority of voters. That's how Democracy is supposed to work. Shame on you, Santa Cruz City Council.

Martijn Samsom
Santa Cruz
Team Up on Housing

The systemic problem with our modern housing crisis is not a mystery—nor is it limited to Santa Cruz, California, or even the U.S. According to a UN appointee on adequate housing, Lelani Farha, the problem is global speculation. The residential real-estate market contains an estimated $163 trillion of value. That's more than 20 times the value of all mined gold on earth.

What we need are taxes, among other policies, to curb the speculation and protect our communities from the violent gentrification that we have seen grow over the last five years.

A recent report by KQED exposed that 4 out of 10 children in the Salinas City Elementary School District are homeless. This problem is prevalent, it's growing worse each year, and it must be treated like the serious human rights crisis it really is. I implore our landlords and renters to team up and make sure our community has security in their housing.

Reggie Meisler
Santa Cruz

Re: Maria Cadenas

Nice piece! I'm beginning to find real journalism with topics like this. Good Times has become worthy of my time! This article addresses the essential truth that the American capitalist economy no longer works for the majority of Americans. Santa Cruz must survive as a community that can support the needs and interests of all its citizens!

— Steve Terry
---
PHOTO CONTEST WINNER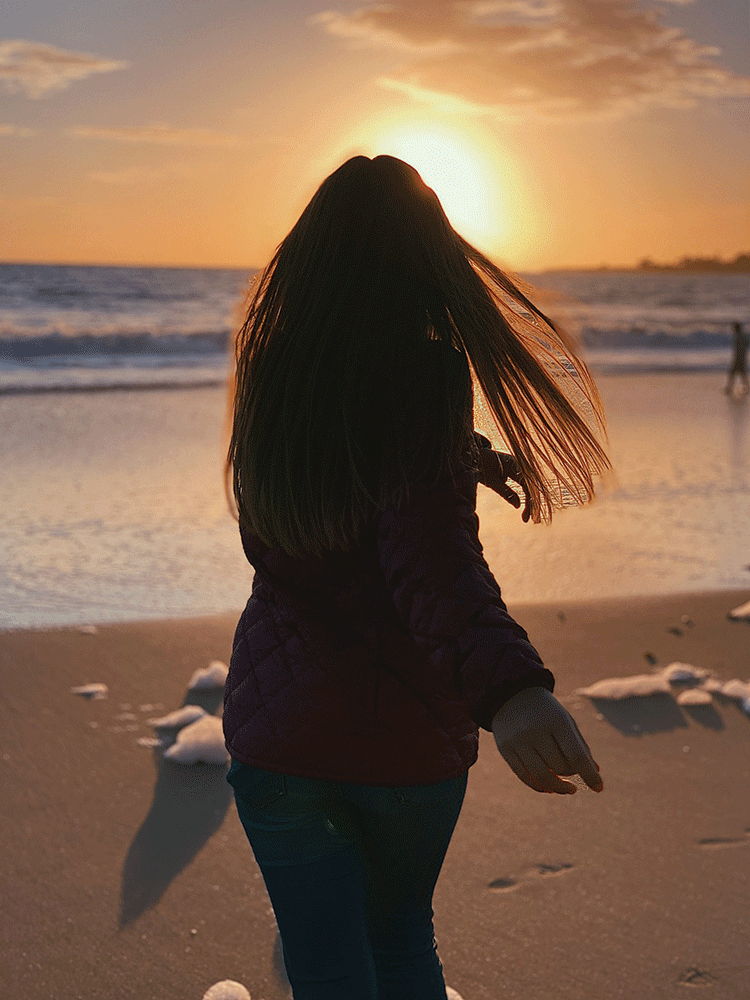 Submit to [email protected]. Include information (location, etc.) and your name. Photos may be cropped. Preferably, photos should be 4 inches by 4 inches and minimum 250dpi.
---
GOOD IDEA
The Pulsions festival, a French contemporary art exhibit, is in San Francisco, and it's coming to the Santa Cruz Museum of Art and History (MAH) on March 11. With pieces on science and politics and support from the Alliance Française Silicon Valley, the festival aims to make audiences feel the impulse of the French art scene. Santa Cruzans Doug Hull, an alliance boardmember, and curator Kalie Granier are behind the campaign to bring the show to the MAH. They're raising money to offset the costs. For more information, visit afscv.networkforgood.com.
---
GOOD WORK
The Friends of the Santa Cruz Public Libraries and representatives from the county libraries demonstrated one small piece of how they're moving the Santa Cruz County system into the 21st century at an event at Live Oak Library on Saturday night. It highlighted how the library's "Reach for the Stars" program now allows high-powered telescopes for stargazing to be checked out to locals—just like books—along with some of the cutting-edge virtual reality technology that patrons can try out in the Scotts Valley library's "Make Lab." Go to santacruzpl.org/digitallearning for schedules and more info.
---
QUOTE OF THE WEEK
"Life has become immeasurably better since I have been forced to stop taking it seriously."

-Hunter S. Thompson