EDITOR'S NOTE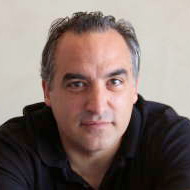 When I finished watching Santa Cruz filmmaker Jordan Graham's new movie Sator for the first time, I was left a little stunned by the unsettling final scene. I sat there looking at the screen for a couple minutes just thinking about it, and suddenly noticed two names I didn't expect in the credits that were rolling by: me and Santa Cruz musician Keith Greeninger. Both were listed under "pre-production assistance." I figured mine was because I mentioned this project years ago in a story I wrote about Graham's previous film, but what about Greeninger? Had he composed something for the film? Nope. Asking Graham about it, I learned that Greeninger was credited because he had donated some wood while Graham was building the cabin that is one of the main sets in Sator. That's right, he built a cabin from the ground up, pretty much by himself, to use in the movie. And as a "creepy cabin a mountain man would live in," I can attest that it is 100% convincing in the final film.

The cabin and Greeninger's credit are just two examples of Graham's remarkable attention to detail. I explain a lot more of them in my cover story on the film this week. I hope you'll give it a read and catch Sator when it begins streaming on Shudder on May 10, or on pretty much all of the VOD services. 

STEVE PALOPOLI | EDITOR-IN-CHIEF


---
LETTERS TO THE EDITOR
Read the latest letters to the editor here.
ONLINE COMMENTS

Re: Big Ideas on Homelessness

Ten big ideas, but only one mentioning the elephant(s) in the room. Anyone who has worked with the homeless knows that unmanaged chronic mental illness and untreated substance abuse disorders play a significant role in chronic homelessness. Data varies by source, but statistics from the county, the United Way and others peg it at somewhere around 30-40%. You can have all the affordable housing in the world (and I definitely I wish we did), but those with unmanaged chronic mental illness are still not going to be able to sustain independent living without significant support and treatment. Ditto with chronic substance abuse disorders. Pretending that this is "just" an affordable housing problem denies the bigger root cause for many suffering homelessness. California needs to recreate supportive housing for the chronically mentally ill with significant services, including lifetime support for those are never able to live independently, and needs to provide long term residential inpatient substance abuse treatment for those with long time substance abuse disorders. Until we realize that all homeless people are not homeless for the same reasons, and that one size definitely does not fit all, we are doomed to repeat this cycle of failure no matter how much "affordable" housing we create. My suggestion? The county should create multiple, small supportive shelter situations in various parts of the county using Pallet structures or other tiny home structures (not tents), with robust services including mental health treatment, substance abuse treatment, case management, job training (as appropriate), and progress from these shelters to supportive "halfway" situations with extended social service support, and from there, if possible, to independent living. If we could at least address the approximately 30% of the homeless who are chronically mentally ill we would make a huge impact in their quality of life, as well as the community's. Allowing chronically mentally ill, psychotic, schizophrenic people live outside without treatment or services is unconscionable.

—   Carol Polhamus

 

 

Going to be the bad guy in the room and point out that most of the unsheltered don't want to be sheltered because they don't want to follow the rules on drugs or other issues.

Focus on people who are on the cusp of homelessness with affordable housing coupons, work-to-rent programs. People who aren't drug addicts and mentally ill get first priority to care so they can move back into normal society before they are leashed to their vices.

The mentally ill, criminals, junkies need either a bus ticket to Mississippi or to be locked away. Remove the limits on LPS and be done with people that have no intention of helping society or them selves

— Rem

 
---
PHOTO CONTEST WINNER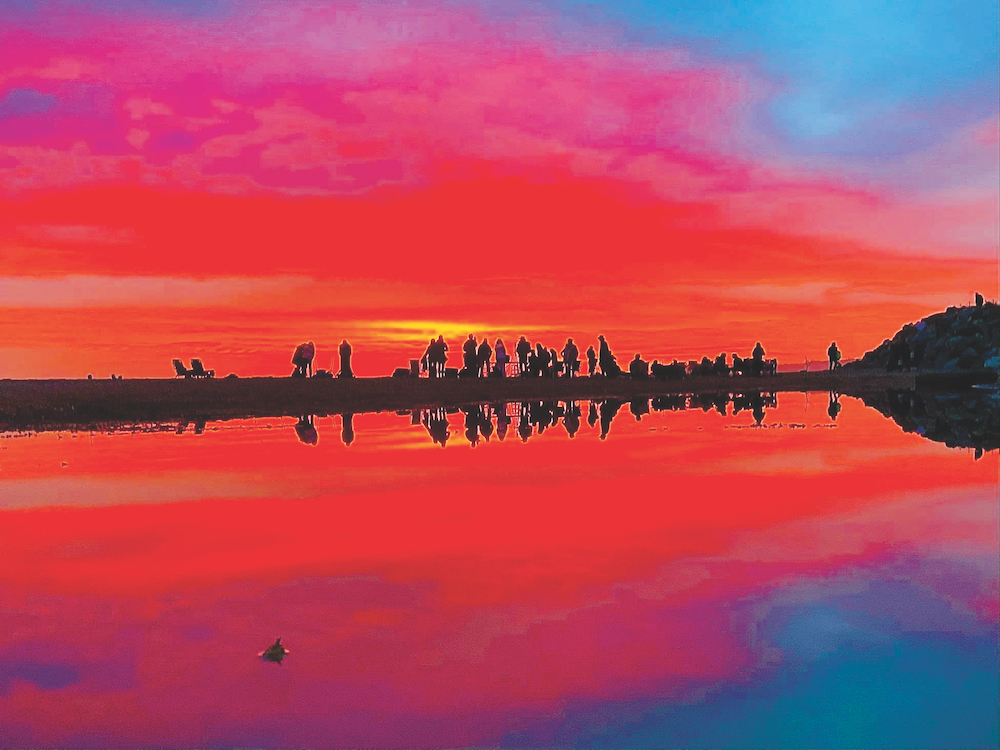 Submit to [email protected]. Include information (location, etc.) and your name. Photos may be cropped. Preferably, photos should be 4 inches by 4 inches and minimum 250dpi.

---
GOOD IDEA
AUTHOR! AW, FUR!

The Palo Alto Humane Society is now accepting submissions for its third annual Ambassadors of Compassion Story Writing Contest. The contest encourages students in seventh and eighth grade in Santa Cruz, Santa Clara and San Mateo counties to submit fiction or nonfiction stories encompassing the theme of animals and people helping each other. The deadline to submit a story is May 31. The winning author will receive a $500 prize, and two runners-up will receive $200 each. Submit at paloaltohumane.org.

 
---
GOOD WORK
DIGITAL SCHOOL PRIDE

Despite the challenges of Covid-19, UCSC is carrying on with its annual alumni celebration as it brings 2021 Alumni Week to computer screens for an all-virtual celebration.  The university has planned 60 events through April 25, featuring its top experts and alumni. Notable highlights include UCSC professor Ed Green's lecture on DNA-based forensics and an up-close virtual tour of the elephant seal colony at Año Nuevo led by UCSC Reserve Director Patrick Robinson. The full calendar of events can be viewed at calendar.ucsc.edu/alumni_week.
---
QUOTE OF THE WEEK
"The only way to get rid of my fears is to make films about them."

-—Alfred Hitchcock