EDITOR'S NOTE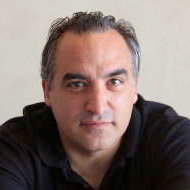 When GT won its second consecutive First Place award in the California Journalism Awards' General Excellence category last year, it couldn't have come at a more important time. After putting our hearts and souls into covering this community through the pandemic and wildfires, the staff was exhausted. To be recognized as the best weekly newspaper in the state again at that moment was not only a validation of the work we do every week, but also a huge morale boost at a crucial time. We'd set high standards for ourselves before the pandemic, and then maintained them through a year of chaos. The only question was whether we could, especially with some new editors and reporters coming on, sustain the quality and depth of news and arts coverage that had made us repeat winners.
And the answer, it turns out, was yes, because last week the California Newspaper Publishers Association awarded GT the First Place award in General Excellence for the third year in a row. You can see a rundown of the 11 awards we won on page 14, but to me perhaps the most meaningful comment the judges made was about GT's "distinctive community voice." That's what we strive to bring you every week, and I think it might be what most sets us apart in the local media landscape. So congrats to the entire GT staff and extended family on this great win!
Speaking of celebrating, it's the return of Santa Cruz Pride this weekend, and Mat Weir has an excellent cover story on it that also looks at the new wave of queer art in Santa Cruz. Read it immediately.
Lastly, it's been a long run-up for all of us, but Election Day is finally here, so don't forget to look over all our coverage and vote on June 7!
STEVE PALOPOLI | EDITOR

---
PHOTO CONTEST WINNER
Submit to ph****@go*******.sc. Include information (location, etc.) and your name. Photos may be cropped. Preferably, photos should be 4 inches by 4 inches and minimum 250dpi.
---
GOOD IDEA
ACHIEVEMENT UNLOCKED
Level Up Video Games, Santa Cruz's local independent video game store, reached a milestone this month: 15 years in business, the last 10 in Santa Cruz. Owned by Bay Area native Jerry Abreu, the store carries both retro and new games. To celebrate its anniversary, Level Up is hosting a free art show on June 10th from 4-7pm and a charity raffle (featuring a Nintendo Switch prize package) that will benefit the Alzheimer's Association. Visit the store at 113 Locust Street in Santa Cruz, or go to levelupvideogames.com.
---
GOOD WORK
SOUND OF JUNE
Soquel High graduate June Cavlan won another jazz award last week, just in time for her headlining debut in the Bay Area this summer. Cavlan's first experiences singing jazz was as a member of the Jazz Singers at Soquel High. She has won numerous awards from Downbeat magazine, and now has taken home the Downbeat "Best Undergraduate Jazz Vocal Soloist" award, a first in her career. For more information, follow @junecavlanmusic on Instagram.
---
QUOTE OF THE WEEK
"The support of straight allies has been key, since they'll be making the gay babies of the future."

— George Takei