EDITOR'S NOTE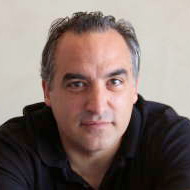 There's been so much to talk about for the last few weeks that I haven't mentioned that voting in the Best of Santa Cruz awards is in full swing. So get over to goodtimes.sc and vote for your favorite local businesses, groups and individuals now! Voting ends Feb. 1, and our always-show-stopping Best of Santa Cruz issue comes out on March 27. Make sure your picks are in it!

Meanwhile, I've wrapped up another agenda item in this issue with a story on the final results of the Santa Cruz Gives campaign. Getting to go to the final Gives event where all the nonprofits get their checks and talk about their experiences is maybe the best part for me, and if you read the story, I think you'll find that the things they got up to in the name of raising money were pretty entertaining, and maybe even inspiring.

Also inspiring is the no-nonsense approach of Madeleine Albright to the subject of her newest book, Fascism: A Warning. Our writer Steve Kettmann was in Washington D.C. last week and spoke with Albright in advance of her event in Santa Cruz on Feb. 5. Not that it's a timely subject or anything ….
---
LETTERS TO THE EDITOR
Read the latest letters to the editor here.
Re: "Agenda Pack-It" (GT, 1/16):

Having dealt with Mr. Krohn and his cabal for more than 20 years, I'm not surprised that he is trying to stack the Charter Amendment Committee. This attempted power play should be viewed in light of the election results. His Measure M was defeated by more than 62 percent of city voters and his candidates received just 46 percent of the city council votes. This situation is similar to Mr. Trump's "winning" the presidency while losing the popular vote—neither Trump nor Krohn can claim a mandate. The California director of Common Cause says that, "he has never heard of a city considering such a change to a special committee that has already been seated." Given that the council will have the final say—not the committee itself—why not let this group complete its work? Changing the rules in the middle of game is both unfair and unethical.

Thanks to Jacob Pierce for his thorough reporting on this issue: good journalism!  

Robert deFreitas
Santa Cruz
On the MAPS

Bless you for your recent MAPS and psychedelics research coverage (GT, 1/9)! There is so much misinformation and disinformation out there, and GT, when you're good, you're good!

Please stay on the forefront of important journalism and forego the powerful and elite message that burdens the working people and harasses the vulnerable. We now have an ever-growing homeless population, and governments prosper from those hit the hardest—whether drug-addicted or just falling through the cracks, these humans need better shelter and living conditions.

Please write your governor, mayor or representative—this is part and parcel their job!

Any Anderson
Nevada City, California
Last Beat Standing

I just wanted to send out a big huge thanks to Geoffrey Dunn for his wonderful and unexpected article on one of the most chill, laid-back Southern Pacific railroad hipsters of 20th century America, Al Hinkle (GT, 1/9). I was so surprised that he just passed away to the Other Side of the Cosmic Road at age 92 last month. Wow!

Every day for the last four years, I have not only been reading, but studying all of Jack Kerouac's 44 published volumes of genius writing, including his literary journals and letters. As a newly minted local expert on Beat literature and its dramatis personae, I have pretty much read/heard all the numerous stories of this crew, including some from Carolyn Cassady in 1996, when I and several friends had dinner with her at Vesuvio's in SF. So it was interesting to read Mr. Dunn's article and learn new things about Al Hinkle I was unaware of, such as his dad playing minor league baseball, his mother dying when he was only 8, and that he had such a long and stable career with Southern Pacific.

Hinkle's mentioning of Kerouac sometimes getting "mean" under the influence of too much alcohol is evident from some of his angry letters written in a wasted state (usually followed by sober apologies). Allen G. always advised him "more weed and less juice"—and one of Kerouac's finest novels, Dr. Sax, was written in William Burroughs' pad in Mexico City wholly under the influence of one of Santa Cruz's favorite herbs, so Allen's advice was apt. Our hearts go out to the ol' railroad man on his new journey and to his surviving family. Peace!

Professor Ell
Santa Cruz

---
PHOTO CONTEST WINNER
Submit to [email protected]. Include information (location, etc.) and your name. Photos may be cropped. Preferably, photos should be 4 inches by 4 inches and minimum 250dpi.
---
GOOD IDEA
State Senator Bill Monning (D-Carmel) has been appointed to the California Air Resources Board. It's a new honor for Monning, who already serves on six Senate committees. Meanwhile, over in Washington D.C., where Democrats have a new congressional majority, Rep. Jimmy Panetta (D-Carmel Valley) has been appointed to the House Committee on Agriculture. In notoriously polarized Washington, the sophomore congressman can say goodbye to the days of watching all his bills die in the House—he can now watch them die in the Republican-controlled U.S. Senate instead.
---
GOOD WORK
Santa Cruz County's Homeless Action Partnership has released a request for proposals aimed at addressing the rising crisis of homelessness. California's homeless population soared to 134,000 residents in 2018, a quarter of the nation's estimated homeless population. The state legislature recently passed emergency funding for local communities to address the problem. The Homeless Action Partnership will distribute more than $10 million to local programs, services and facilities. Grant funds must be spent within two years. For more information, visit santacruzcounty.us.
---
QUOTE OF THE WEEK
"The power to dream, to rule, to wrestle the world from fools … people have the power."

-Patti Smith