EDITOR'S NOTE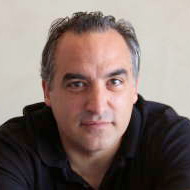 I'll admit it, I am the least qualified person on the planet to be running a Grateful Dead cover story. All through high school and college, my friends and I rejected anything that had to do with the band, and in general laughed at how uncool hippies were. We listened to punk and new wave, and how could those bands co-exist on our record shelves with the Dead, right?

As I got older though, I made a weird discovery: many of the coolest people I knew were or had been Deadheads. And it didn't matter what other music they listened to or what walk of life they came from. Often, it was the people I least expected. Jerry Garcia was long gone by this point, and some of the fan culture of the band had gone underground, into a sort of stealth mode. But if you got someone talking about it, they'd have some stories.

DNA has some stories. Luckily, he is a very qualified person to write this story of traveling with the band. He's also yet another person I wouldn't have expected to have been a Deadhead, and despite working with him for a few years now, I don't think it ever came up until he pitched this story—stealth mode!

Reading his story now, and hearing the stories of other Deadhead friends over the years, I'm kind of jealous that I was never a part of it. There's so much I didn't see back then, and I hope other Dead fans and non-fans alike will find this to be a window into what it was.

STEVE PALOPOLI | EDITOR-IN-CHIEF
---
LETTERS TO THE EDITOR
Read the latest letters to the editor here.
No Parking Garage

In October, there was a meeting of the Downtown Library Advisory Committee to review four proposed models for a library using the allotted $23 million in Measure S funds. Library Alternative D would share some outer walls and a roof with a new parking garage at the site of the current farmers market. This new library would cost $26,674,109, which is $3,674,381 over the budget approved by voters on June 7, 2016. (GT, 11/29)

Not only is this option above the price approved by the voters, but a library connected with a multi-story parking garage for more than 600 vehicles would also be an unpleasant place to visit. Library patrons would be subjected to increased traffic congestion and exhaust fumes, in addition to noise from engines, radios and car alarms.

In 2017, Santa Cruz County experienced record high temperatures and a dangerous wildfire. Wildfires destroyed millions of acres in California and other western states. Hurricanes devastated Texas, Florida and Puerto Rico. These events occurred on a planet about 1 degree Celsius above pre-industrial levels. What will happen as the Earth warms toward 2 degrees Celsius? The transportation sector is the largest contributor to greenhouse gas emissions in Santa Cruz County, and a new garage would encourage car travel and climate warming emissions. Instead, transportation-demand management (biking, walking, carpooling and bus ridership) needs to be implemented and financially supported before building another parking garage.

Library alternative A1 (partial renovation of the existing library) costing $22,699,370 is the most fiscally and environmentally responsible alternative among the four options. All residents of Santa Cruz County must look at new construction and infrastructure through the lens of our future climate.

Susan Cavalieri | Santa Cruz


ONLINE COMMENTS

Re: Rail Trail

Trail-only groups threatened Measure D, so the RTC agreed to include in Measure D a public, transparent study of options for rail corridor uses. The study, to be completed by December 2018, includes evaluation of rail-trail, trail-only and other options, for environmental, economic and sociological impacts.

But for that pressure, we could be building rail service today. Now we'll have to wait for the results of the study, yet trail-only groups are threatening next steps: lawsuits, delays, ballot measures.

Fortunately, common sense and Caltrans are on the side of building the rail with trail, trails and rail transit. A close look at the Caltrans 2018 State Rail Plan will explain why we're building a trail now and keeping the active line in good order!

— Barry Scott
Re: Santa Cruz Songs, Part 2

Summer Dazed & the Gateway Affect have the song "Livin' In Paradise" that is about living in Santa Cruz County! Check it out for your list.

— Gwenny

Steve, how did you miss the great Santa Cruz song "Surfer with a Brain" by Leroy Fail?

— Leroy Fail

Keep 'em coming! Jacob Pierce and I are planning on a third installment, and our favorite part is tracking down suggestions sent in by readers. — Editor

---
PHOTO CONTEST WINNER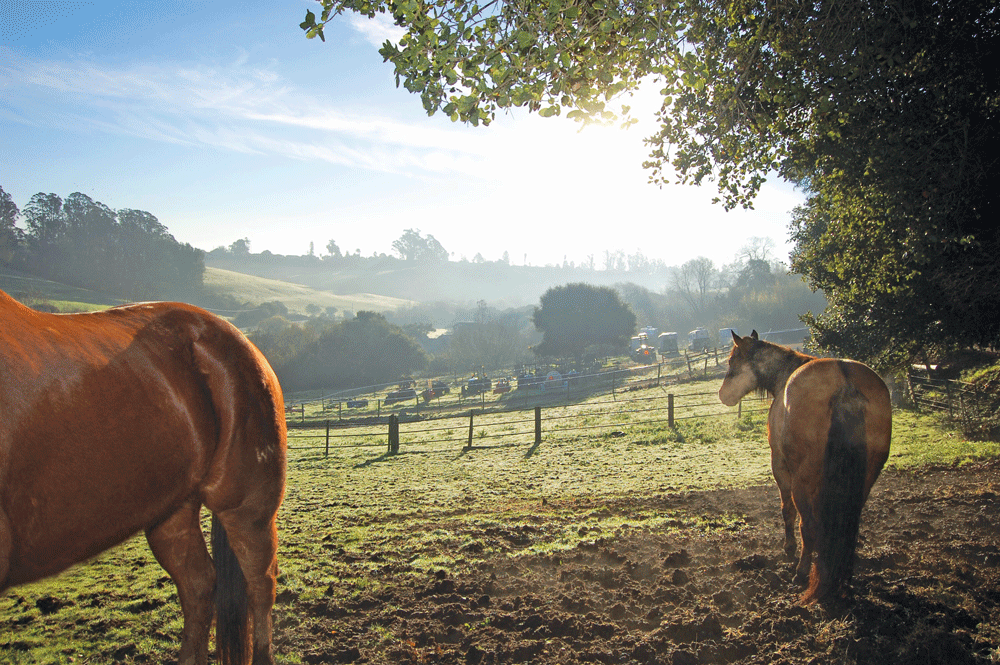 Submit to [email protected]. Include information (location, etc.) and your name. Photos may be cropped. Preferably, photos should be 4 inches by 4 inches and minimum 250dpi.
---
GOOD IDEA
GETTING GREENS
Shortly before cannabis became officially legal—i.e. available for consumption in stores—on Jan. 1, Big Peet's Treats announced they were the very first cannabis manufacturer in the county to get licensed, as well as one of the first in the state. The Santa Cruz Sentinel reported when sales opened Monday that UCSC Sociology Professor Emeritus Craig Reinarman was the first person to purchase cannabis in the county, at the KindPeoples dispensary.
---
GOOD WORK
DOLLAR AMOUNTS
A Chicago-based professional association has recognized the county of Santa Cruz for improvements to its budgeting process. The Distinguished Budget Presentation Award from the Government Finance Officers Association recognizes local efforts to improve transparency and accountability in the 2017-18 budgeting process. County budget documents, comprehensive annual financial reports and single audit reports are all available on the county's website, santacruzcounty.us—as is a new interactive budget tool to explain county revenues and expenditures.
---
QUOTE OF THE WEEK
"The Grateful Dead are our religion."

-Ken Kesey