EDITOR'S NOTE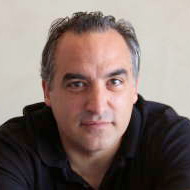 Here's my question for you, Santa Cruz County reader: How often do you think about Monterey? My guess is not a lot. Nice place, great Aquarium, might want to drive down for a day trip sooner or later—for a lot of people here, that's probably about the extent of it.

But I think they have a bit of a complex down there about us. I first realized this when the editors of the Monterey County Weekly inquired as to whether our staff would want to collaborate on a cover story about which was better, Santa Cruz County or Monterey County, with our respective writers making arguments for their home turf across a number of categories. There was no glove slap or anything, but it was definitely a demand for some kind of satisfaction. We kind of thought they might call us up at some point and say, "J/k, of course we know Santa Cruz County is better," but no, they were definitely serious about claiming superiority.

We're not ones to turn down an opportunity to extol the virtues of this area, and they were good sports, so it all worked out. I hope it's fun for you, and if you think of any points we should have made, leave us a comment or send us a letter.

A helpful tip for navigating this week's paper: we've got pullout advertising supplements for both First Friday (as we do every month) and KSCO, so don't get lost in your journey to the center of GT.

STEVE PALOPOLI | EDITOR-IN-CHIEF
---
LETTERS TO THE EDITOR
Read the latest letters to the editor here.
Backwards Thinking

A big thanks to cities and counties around California who are preventing the sales and licensing of cannabis. Thanks for your attempt to return us to the 1950s.

Watsonville City Council recently voted to ban retail stores. Ditto Calaveras County's vote to ban both sales and growing. And Siskiyou County, where Tea Party Sheriff Jon Lopey is pushing his "war against pot." The Central Valley and other counties are also passing restrictive laws.

Medical cannabis brought in $2 billion last year, and authorities estimate recreational use will bring an additional $5 billion a year. Without a legal business, people will continue to grow illegally. Restrictive laws will increase environmental damage, increase enforcement and prevent some areas from cashing in on a new crop.

Thanks to Santa Cruz Supervisors for restricting illegal grows, preventing environmental damage, and positioning Santa Cruz to benefit from this new business.

Don Monkerud | Santa Cruz
Misinformed

As a fourth-generation Santa Cruz native African American, I was excited to see this cover story about being Black in Santa Cruz (GT, 1/10) … until reading the first section. I was not impressed and quite offended. Your editor's note regarding the use of terms Black and African American was very disturbing to say the least. We are American. As for the writer, she carelessly places outdated stereotypes that make her look as misinformed as the editor. Her mentioning of Ms. Brenda meeting her at the back table was her choice—the key word being choice. Next time, please let a qualified writer take on such subject matter. Mr. Dunn represents the Blacks in Santa Cruz. I'd like to hear real stories from the Black community here—not stereotypes irresponsibly placed.  

Rosalyn Pillars | Santa Cruz
Online Comments

Re: Black in Santa Cruz

I love that Georgia wrote this article. The fact that the title of this article is something to talk about itself is sad. "Being Black in Santa Cruz," it's sad that this is even a thing. I know Anita Pedford and I am proud that she had the opportunity to speak up in this article and everyone who participated and or contributed. Being Black in America or any society should not be a thing but since it is I feel it is our duty to shed as much light as possible on the truth. #blackandproud

— Brittany Kennedy

This article was sent to me by one of my close colleagues. I had many emotions reading it, but I am mostly grateful that someone has put this in writing.

I lived in Santa Cruz for 10 months and as an Afro-Latina, I was not safe because I was Black. I felt invisible and knew that this "diverse and liberal" town was not all it describes itself to be.

From being physically attacked by white men, to having Santa Cruz police tell me that "I assume the attack was racial" (mind you, I was attacked two days after the presidential election … that's another story), I did not sense that I was a member of the "community." If it was not for my colleagues and having the support and people to help me, I probably would not have lasted that long. The fear I had kept me either in my house or at work unless I was with folks. There was no enjoying nightlife as a 32-year-old woman because my interactions with Santa Cruz police let me know they weren't there to keep me safe. There are folks in Santa Cruz who get it and support Black Lives, but more needs to be done.

It's systematic. It's deeply rooted. I really hope that this article truly brings to light the issues.

And thank you to the family I made in Santa Cruz and UC Santa Cruz Police Department who supported me, validated, and gave me back my sense of safety.

— Siobhan Chantelle Skerritt

---
PHOTO CONTEST WINNER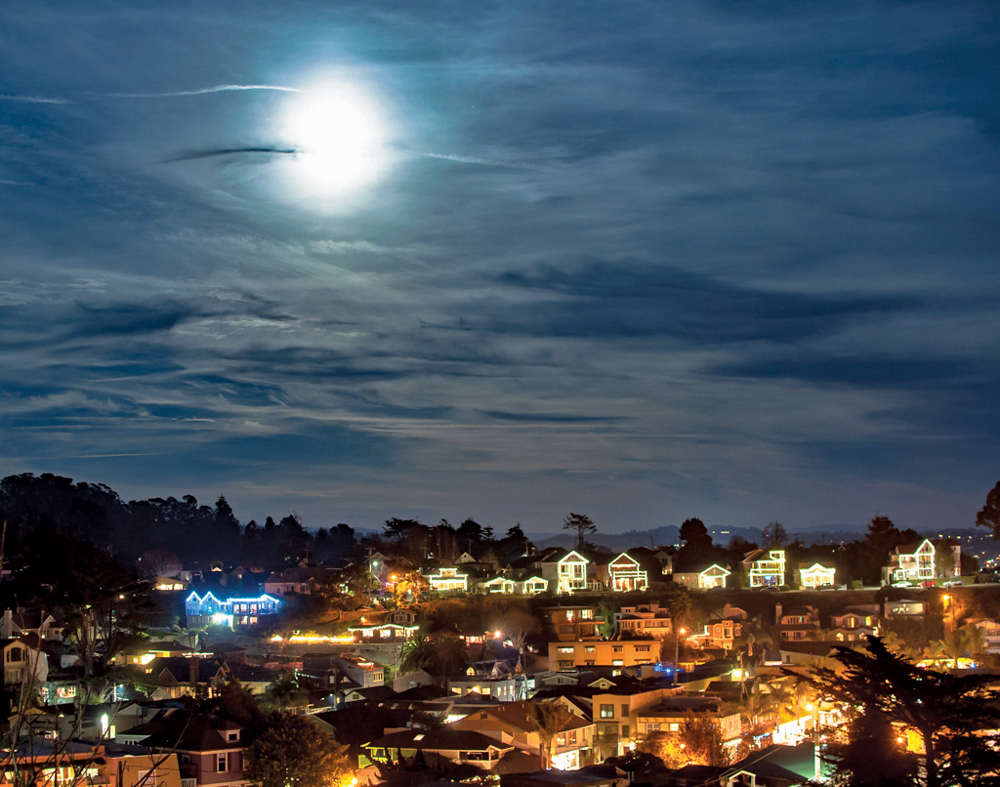 Submit to [email protected]. Include information (location, etc.) and your name. Photos may be cropped. Preferably, photos should be 4 inches by 4 inches and minimum 250dpi.
---
GOOD IDEA
DOWN THE PIPE
The county will hold two public meetings about its licensing program for those interested in cannabis cultivation or manufacturing. The first will be at 5:30 p.m. on Wednesday, Jan. 31, on the fifth floor of the county building, on Ocean Street. The second will be at 5:30 p.m.
on Thursday, Feb. 1 at Felton Community Hall, located at 6191 Hwy. 9. 

---
GOOD WORK
EVERY FIBER
Cruzio Internet has announced a community effort to create a new wireless internet hotspot in Watsonville's town plaza. The coalition with the Pajaro Valley Unified School District, the city of Watsonville and Digital Nest lines up with Cruzio's goal to expand service in South County. Cruzio has also begun construction of its own independent high-speed Santa Cruz Fiber network in downtown Santa Cruz.
---
QUOTE OF THE WEEK
"You're not born with a walk like that. You have to earn it."

-Donna Ball