EDITOR'S NOTE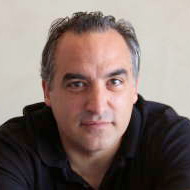 GT does a lot of work with local nonprofits through our Santa Cruz Gives program every holiday season. But every time I think I have a handle on all of the groups that exist in Santa Cruz County, and all of their ambitious plans for making the world a better place, I always discover there's someone I haven't heard of doing something that makes me feel like I should have heard of them.

That's certainly the case with Gravity Water, which didn't come onto our radar until they won a NEXTie Award this year. And talk about ambitious plans—founder Danny Wright wants to bring safe and clean drinking water to countries around the globe. The lack of this most basic resource is one of the biggest problems facing communities worldwide, as Mat Weir writes about in his cover story for the Green Issue this week.

What's particularly impressive is how they're doing it. The first time I heard the name, I thought, "Why Gravity Water?" But the simplicity of the idea is part of its beauty, so I won't spoil it. Read for yourself about how one of Santa Cruz's most innovative green nonprofits is changing the world.

STEVE PALOPOLI | EDITOR-IN-CHIEF
---
LETTERS TO THE EDITOR
Read the latest letters to the editor here.
Thanks for Rail Coverage

Thank you for Jacob Pierce's coverage of the rail issue.

The absence of fully budgeted and staffed daily newspapers is being felt on complex issues like transportation. Disappearing enterprise reporting has diminished the public debate. Jacob Pierce is the exception.

Good Times' journalism work is invaluable. Thank you!

Greg Becker
La Selva Beach
Remove Tracks Now

I believe it is a given that the people of Santa Cruz County don't want an expensive, fossil-fueled, pollution-emitting diesel train on the existing railroad tracks. Modern, high-speed, light-rail moves faster and much more efficiently on long-span welded steel rails and properly placed concrete caissons, not creosote ties and archaic spikes. That being said, it seems logical that now is the time to pay back the initial funding of a rail line (use Measure D funds) and tear out the old tracks so the community can start to use the corridor as a wide multi-use trail, much like the vision of Greenway Santa Cruz. There are companies that would purchase and remove the old tracks, properly recycling the steel and mitigating any environmental concerns. Once the tracks are gone we can move quickly to build a wide trail (at a small fraction of the cost of providing infrastructure for a train), that can accommodate dedicated E-bike lanes, regular bike lanes and pedestrian traffic.  Probable futuristic solar-powered and driver-less modes of transportation would also have enough room to operate. At a later date, when population densities increase, we can reserve the right to reconsider rail travel. But for now we must take that first step and remove the tracks. Are you listening, RTC?

Buzz Anderson
Santa Cruz
Online comment: Felton and Capitola Libraries

When voters passed Measure S in 2016, they had no idea that there were any plans afoot to build a new downtown branch. They did know about Felton and Capitola, but not downtown. There are several glaring errors in this article with regard to the downtown branch. First, the estimate for a new downtown branch—not located in a new parking garage—was most certainly not $38 million. A new structure, on the existing library site was estimated at $49 million. It was the so-called full renovation that was estimated at $38 million. However, that was not a renovation in any sense of the word. The architect's description showed the existing building being stripped to its skeletal framing (with everything thrown away) and a brand new library built from scratch, using just the bones of the former library. Second, building a new library in a new parking garage would not "spare library officials from having to pay for the structure's foundation." Library officials are not funding the proposed project. Residents, who voted to tax themselves for 30 years, will be paying. Last, the DLAC did not "recommend a full remodel with a new parking structure." This is a very complicated issue, so the Good Times will serve the public better by fact-checking its articles before they are published. For further information, go to http://dontburythelibrary.weebly.com/.

— Jean Brocklebank

---
PHOTO CONTEST WINNER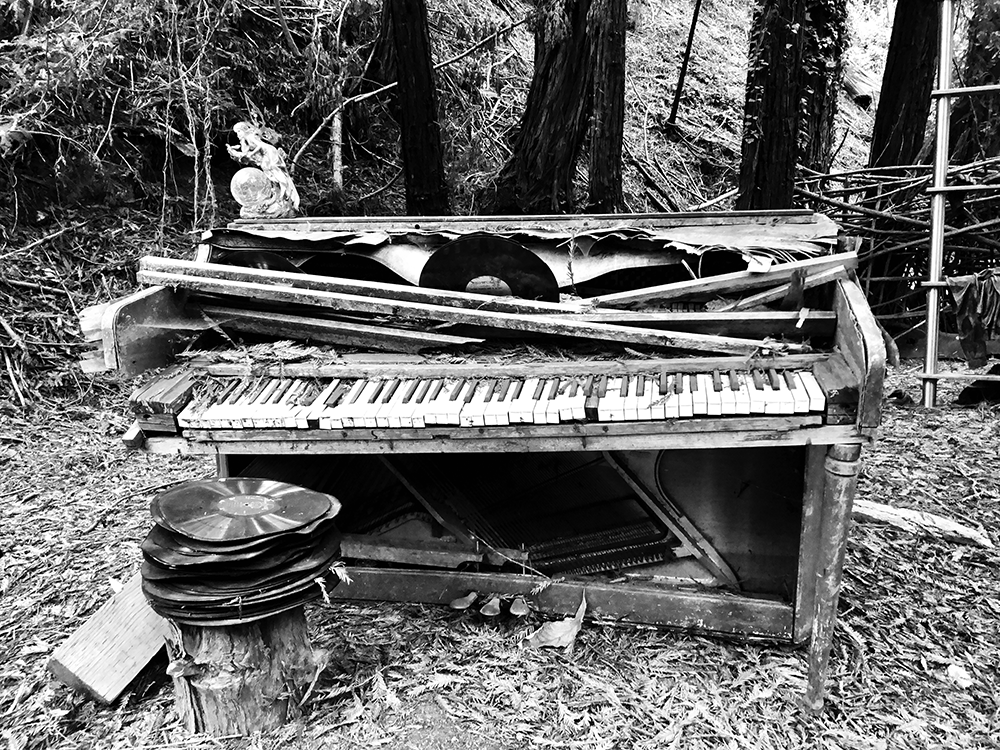 Submit to [email protected]. Include information (location, etc.) and your name. Photos may be cropped. Preferably, photos should be 4 inches by 4 inches and minimum 250dpi.
---
GOOD WORK
Ruby Rich, a UCSC film and digital media professor, has been invited to join the Academy of Motion Picture Arts and Sciences. The Academy, the world's preeminent film organization, is made up of more than 8,000 distinguished members working in cinema and is best known for presenting the annual Academy Awards. Rich, a film critic, is the author of several books on film, including New Queer Cinema: The Director's Cut and Chick Flicks: Theories and Memories of the Feminist Film Movement.
---
QUOTE OF THE WEEK
"Thousands have lived without love, not one without water."

-W. H. Auden