EDITOR'S NOTE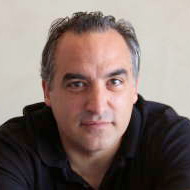 Pride was first celebrated in Santa Cruz in 1974. It wasn't exactly an era of tolerance and enlightenment—psychiatrists had just barely stopped classifying homosexuality as a mental illness. That same year, nationally syndicated liberal columnist Mike Royko compared the notion of gay rights to that of men "in love with monkeys" trying to gain social acceptance.
But the organizers of the first Santa Cruz Pride knew there wasn't time to wait for the rest of society to catch up—and for those who will bring Pride back to Santa Cruz on Sunday, there still isn't. Despite the progress made over the last four decades, 2016 unfortunately isn't what the LGBTQ community of 1974 hoped it would be. Some of the issues now are the same, while others are some they probably never imagined.
Now, as then, the people on the forefront of positive change in the LGBTQ community are those forging new solutions to the complex problems they encounter in their everyday lives.
In our cover story this week, Anne-Marie Harrison writes about how married people who come out as transgender or lesbian or gay are navigating the impact it could have on their families. In going deeper than the mainstream news cycle, with its simplistic hand-wringing over whether gay marriage is up or down in the polls, Harrison's story destroys the very notion of how we conceptualize "gay marriage"—or "straight marriage," for that matter. Some of the ideas may seem a bit mind-bending now—like, can a couple still identify as lesbian if one of the partners comes out as a transgender man? But guess what: just as in 1974, these people can't wait for the rest of society to catch up with them, either. Here's to them, and Happy Pride Weekend!
STEVE PALOPOLI | EDITOR-IN-CHIEF
---
LETTERS TO THE EDITOR
Read the latest letters to the editor here.
Remembering Nancy Raney
My wife, Nancy Raney, died on April 19, 2016, but she lives on in the memories of everyone who knew her. I'd like to share my memories of what a gutsy traveler she was.
Years ago, Nancy flew out of San Francisco to Beijing, then took a train to Ulaanbaatar, Mongolia. She arrived at the empty train depot in the middle of the night, and slept on a bench, alone. The next morning, she tried to ask a stranger about the next train to Moscow, only to discover there were no trains leaving for Moscow. But she managed to find a taxi driver to take her to the American Embassy—surely the only American woman ever to show up there by herself. The next day, Nancy found another taxi driver to drive her around to see the sights of Mongolia's capital city.
Before Nancy left San Francisco, we had decided she would call me from Irkutsk, in what was then the Soviet Union. When I didn't hear from her, I found someone at UCSC who spoke Russian and took pity on me; we placed an expensive long-distance phone call to one of the Russian embassies, where nobody had ever heard of a Nancy Raney. But the next day, my phone rang, and there was my Nancy on the line. Someone in a hotel in Irkutsk had left a message for Nancy to call me—an expensive call for which we were never charged. Nancy told me she'd met some Russian tourists and that she was having a wonderful time.
Soon, she was on her way to Moscow at last, on the Trans-Siberian Railroad. When she called me a week or so later, from Moscow, she was staying in a gigantic hotel near Red Square, overlooking the onion domes of St. Basil's Cathedral. I told her I wished I was there with her, and she told me to stop worrying. From Moscow, she took another train to St. Petersburg, to fulfill her dream of going to the Hermitage Museum, and to see a performance by the Kirov Ballet.
Nancy and I visited England, Ireland, Switzerland, Spain, and Norway (where we drove beyond the Arctic Circle). In Papua New Guinea, we stumbled into an episode of tribal warfare. From our rental car, we saw the forest ablaze, punctuated by random gunshots. On one adventure, we drove a thousand miles across the Australian outback from Brisbane to Perth, then flew to South Africa, and drove through Zimbabwe, Botswana, and Namibia.
At the Moremi Game Reserve, Botswana, our rented Land Rover was charged by a mother elephant. Panicked, I threw the stick shift into reverse, spinning the wheels. Fortunately, the elephant was smarter than me, and came to an abrupt halt when she saw all the dust. In South America, we traveled to Peru, Bolivia, Paraguay, Chile, and on to see the calving glaciers on the eastern side of the Andes at Glaciers National Park. At the Plaza de Mayo, in Argentina, we watched hundreds of mothers protesting the kidnapping of their sons and daughters who had been "disappeared" by the Argentine military.
Nancy and I once flew to the remote Pacific island nation of Vanuatu. From the rim of an erupting volcano, we saw a river of flaming molten rock flowing slowly down into a giant pool of bubbling lava at the heart of the volcano.
Sadly, Nancy never fulfilled her dream of visiting Antarctica, one of the few destinations she missed in her intrepid adventures.
Bill Raney
Santa Cruz
Editor's Note: Nancy Raney's life will be celebrated Saturday, June 4 at the Nickelodeon. Doors open at 12:30 p.m. Select speakers starting at 1 p.m., followed by an open mic for anyone who wants to share memories.
What's WrongWith Q
What's wrong with Measure Q? First, $310 million dollars is a grand sum—but this amount is actually more. The cost is enormous.
Cabrillo was voted a construction/upgrade bond—Measure C—for $87 million in 1998. Additional funding brought the total to $120 million. According to the Cabrillo College Facilities Master Plan Construction Cost Estimate dated June 7, 1999, all of the major construction projects—VAPA Building, Student Services, Health/Wellness, Horticulture—were included, as well as everything else and indirect costs, for a campus subtotal of $100 million. I called the Project Manager, Michael Maas, to fact-check the story before publication in the Aug. 1, 2000, Aptos Times: it was all good and he was proud that the project was on time and on budget, rare for a large project.
Construction stopped in October 2009, and stayed stopped for several months. Then the college came out and announced it needed another $70 million, which later grew after voters approved another $128 million Measure D, 2004. The Final Report of the Citizens' Measure D Oversight Committee (June 2015) provides a detailed summary of all that has been accomplished.
When I learned of Measure Q, I was perplexed as to what is going on. I thought to talk with the Project Manager Michael Maas, and my inquiry revealed he died in 2012. But his company, MAAS Companies Inc., lives on. MAAS specializes as a turnkey provider to California community colleges of facility development, including securing bond funding. Their MAAS website boasts of their more than $3 billion in billings and a recent two-college project in Orange County (where the firm is based) for $547 million in bond funding. We need to know the history and present fiduciary relationship of MAAS Co. to Cabrillo. It is not apparent if MAAS has any interest in securing other sources of money; bonds cost twice as much over the life of the bond, but voters are weak for them because the cost is diffused and deferred. The timing of the ballot measure suggests the trustees are pulling a quickie end-around cash grab. We need to learn what happened to the more than $100 million from Measure D that went missing before we even consider another penny. Now comes Measure Q, offering to do all that was accomplished with Measure D, but at three times the cost of Measure D from 2004, and all of this money has been spent.
Bond financing for routine and deferred/ignored maintenance is like taking out a second mortgage to buy groceries, or living on your credit card and getting the credit limit extended every time you max out. It is not a substitute for prudent and responsible management. It is a failure of vision and budget. Those responsible for the failure of maintenance must be held accountable.
Yes, true higher education funding is being cut across the nation by forces of ignorance. But one does not fix failure by preparing for more failure. We need to know what all funding efforts the trustees have tried and failed at before even considering another new bond.
Now the argument is the trustees have become bond-dependent and cannot be expected to kick their habit. How is this modeling the educational mission of the college?
Bond Measure Q will encumber all properties with a hidden built-in cost, one spread to renters, and everyone, further ratcheting up the bogusly inflated real estate market. If Measure Q passes we shall be paying for the bond $310 million, for the interest of $310 million totaling $623 million dollars will cause higher housing prices and rents to pay for this huge Cabrillo College debt through 2047.
Joel Koppa
Santa Cruz
No on Q
I have never, ever voted against a school bond. It's in my family's DNA that one always votes for school and library funding measures. I lived in Santa Cruz County for many years, where I was the founding principal of New Brighton Middle School. I currently live in Ashland, Oregon, but have maintained close contacts with friends and former Santa Cruz County colleagues. I have spoken to a number of current and former Santa Cruz County educators and city officials about Measure Q. While all of them are voting against Measure Q, they will not take a public stand because it simply doesn't play well to be against educational funding.
I voted for the last two Cabrillo bonds, but, if I could, I would vote no on Measure Q. I believe that Measure Q holds the potential to do more harm than the good its proponents profess. First, it overstates any current or long-term financial needs required by the college. Second, because of its extravagance, it damages the ability of other school districts to successfully pass their own bond measures. There ought to be a way for Santa Cruz County school districts to work together to coordinate funding measures, maybe even through a joint powers agreement.
I am proud to be aligned with Ray Kaupp, a leader in the campaign against Measure Q. His thoughtful analysis (at reamq.org) of why this measure is a bad choice is one I invite all voters to carefully consider.
Barry J. Vitcov
Ashland, Oregon

---
PHOTO CONTEST WINNER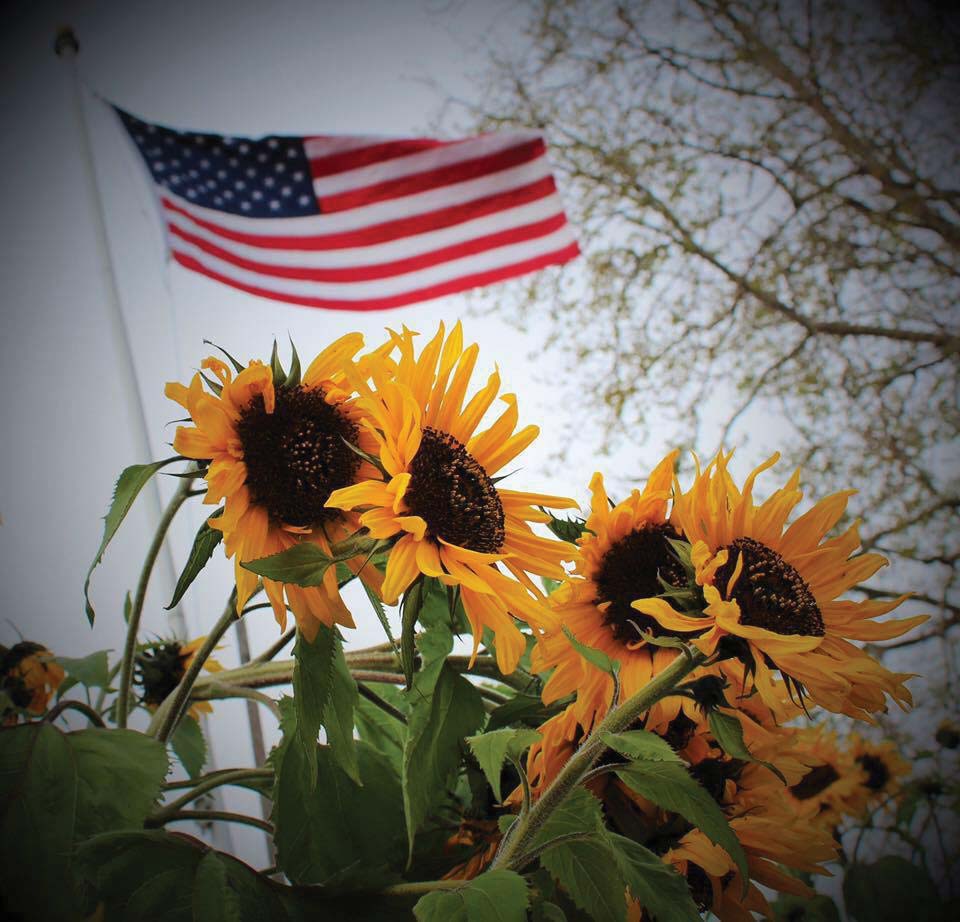 Submit to [email protected]. Include information (location, etc.) and your name. Photos may be cropped. Preferably, photos should be 4 inches by 4 inches and minimum 250dpi.
---
GOOD IDEA
CARD ME
Business leaders have announced a new gift card program in downtown Santa Cruz. Starting Wednesday, June 1, shoppers will be able to use and share digital gift cards—just in time for graduation season and Father's Day. The eGift cards, the result of a partnership with Instagift, will be available on downtownsantacruz.com. Customers who buy $100 worth before June 15 will get an extra $20.
---
GOOD WORK
FLOW MOTION
A new piece of bike infrastructure is coming to downtown, thanks in large part to the hard work and lobbying of cycling enthusiasts and groups like Bike Santa Cruz County. Contra-flow bike lanes were once linked to plans to change the direction of Pacific Avenue, but the Santa Cruz City Council voted last month to approve just the bike lanes, which will run against the direction of traffic.
---
QUOTE OF THE WEEK
"I think the best day will be when we no longer talk about being gay or straight. It's not a gay wedding, it's just a wedding. It's not a gay marriage, it's just a marriage."

-Pink