EDITOR'S NOTE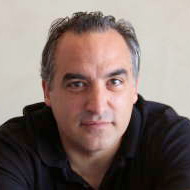 When I wrote about live music in last week's summer preview, a couple of promoters and club owners whose venues also have a restaurant component mentioned to me that performances could come back earlier than expected if they could get permission to have artists perform for small groups of diners. It sounded like a bit of a long shot, but I filed it away in case that day ever arrived.

Well, surprise, it's already here. And so is live music. Aaron Carnes has a story this week on how live, in-person performance is returning to Santa Cruz in a way that no one could have anticipated just a few weeks ago.

And one of the local musicians who's part of this "dinner and a show" comeback is Anthony Arya, the subject of this week's cover story by Wallace Baine. Not even yet 18 years old, Arya has been flooring listeners here—and even at a national level, thanks to his appearance on The Voice—for a few years already. It's a fascinating profile of a freakishly talented young man.

Finally, last week we reported on a possible link between Ben Lomond shooter Steven Carrillo and the right-wing extremists in the so-called "boogaloo" movement who have been attempting to infiltrate and undermine Black Lives Matter protests, in the hopes of starting a race war. As we were going to press this week, the FBI confirmed that link and announced that Carrillo and an accomplice had also been charged in the May 29 killing of a federal security officer in Oakland. Jacob Pierce has a story on that in our news section, and we will continue to follow developments in these pages and online at goodtimes.sc.

STEVE PALOPOLI | EDITOR-IN-CHIEF
---
LETTERS TO THE EDITOR
Read the latest letters to the editor here.
Library Frankenplan

Rena Durbin avoids addressing critical issues with a new library in her letter "Footage Notes" (GT, 6/10). Nowhere does she mention that in order to build a new, larger library, the project needs to pay for the additional square footage by selling "air rights" to a developer for an unspecified number of both market-rate and "affordable housing" units. Because developers price market rate housing much higher, the air rights will recoup more money. So, fewer affordable units will be built. In essence, the city builds market-rate housing on public land for those who can afford to pay. The city adds a 400-car garage, ostensibly to accommodate for the housing and to replace the parking spaces lost on Lot 4. (Never mind that the recent Downtown Parking Study completed for the city by Nelson/Nygaard reports that we don't need more garages built; it's suppressed, never to see the light of day.)

This Frankenstein monster gets larger and more expensive—and residents are on the hook for the cost of the garage as the pandemic expands a years-long recession and depletes parking revenues. The result of some extra square footage for our library: Parking Lot 4, our largest unbuilt public space downtown, becomes a six-story concrete mega-structure; the Farmer's Market gets kicked to Front Street with the Antique Fair; we get another garage and we allow a developer to build market rate housing on public land; we lose the opportunity to create a dynamic vision for Downtown Santa Cruz, a more walkable city anchored by a remake of Lot 4 as a public plaza, a Commons for all of us. And to think, long ago I voted for Measure S to rebuild our current library where it is.

Valerie-Girsh-Morgan | Santa Cruz
Beach Burden

As a local resident since 1983, I am completely confounded by the continued use of my tax dollars to keep me off the beach.

While I am fully aware of the necessity for caution in reopening, the burden you are placing on residents here is egregious. The militant approach to thwarting locals from exercising on the beach from 11-5 is beyond bizarre.

How can you possibly justify expending all the dollars and manpower to keep locals away from the ocean? Seriously, there is not clear thinking occurring here.

If you are going to spend the money for setting up patrol stations, then at least extend the courtesy for locals to provide ID so they can enjoy our coast.

Sean K Powers | Santa Cruz
ONLINE COMMENTS

Re: Bonnie Ronzio

Really enjoyed your Bonnie Ronzio piece. Bonnie was my dear friend and coworker for 18 years of the Queer Youth Leadership Awards. In fact, Bonnie had over 35 years of stagecraft magic direction she gave our Santa Cruz Queer Community. I and a number of others in the GLBTQI community were wondering if you could please do a piece on Bonnie spotlighting her years of generosity in directing these following productions: A Gay Evening In May (10 years), Pincurlz (8 years) and the QYLA (18 years). Her talents allowed us to raise money for all our GLBT organizations and events. Could you help us honor her again this month, Pride Month?

— Charlie Singer, Assistant Stage Manager, QYLA

---
PHOTO CONTEST WINNER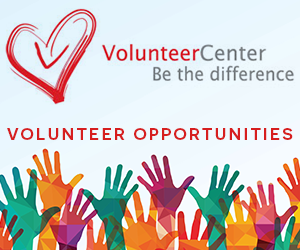 Submit to [email protected]. Include information (location, etc.) and your name. Photos may be cropped. Preferably, photos should be 4 inches by 4 inches and minimum 250dpi.
---
GOOD IDEA
YES YOU CANDIDATE

The Nov. 3 general election is months away, and deadlines for candidates are approaching. The Santa Cruz County Elections Department agreed to co-sponsor four virtual candidate information workshops, along with local cities, to explain how to run for office. Santa Cruz held a workshop on Tuesday, June 16. Scotts Valley's session will be Thursday, June 18 at 6pm, Watsonville's will be Monday, June 22, at 6pm, and Capitola's will be Monday, June 29, at 6pm. Visit votescount.com for more information.
---
GOOD WORK
HOMEWARD BOUND

As the Homeless Garden Project works on its plan to move into the Pogonip greenspace, the nonprofit welcomes in three new directors to its board: attorney Enda Brennan, human resources expert Candice Elliott, downtown business owner Suna Lock, and former Santa Cruz Parks and Recreation Director Dannettee Shoemaker. Homeless Garden Project officials say the Pogonip Farm will let the nonprofit double its job training capacity, expand engagement, consolidate operations, and ensure stability and sustainability.
---
QUOTE OF THE WEEK
"It looks like a suburb."

-Congresswoman Alexandria Ocasio-Cortez, when asked 'What does an America with defunded police look like to you?'