EDITOR'S NOTE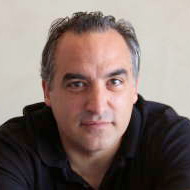 I saw Hamilton last week, and loved seeing "old dead white men"—as creator (and apparently Weird Al Yankovic pal, what?) Lin-Manuel Miranda put it—portrayed by a multiethnic cast. But you know what's even better than a fantasy of racially diverse American history? The reality of racially diverse American history, which is what Geoffrey Dunn writes about in our cover story this week.

It's not like I have any illusion that I know or could ever know everything that I need and want to know about Santa Cruz's past. But I swear, when I read a story like this, I am downright stunned at what he is able to uncover about this area's history, and shocked that I (and usually, most everyone else) could have never heard about it before. It makes me so appreciative that someone like him—endlessly curious, exhaustively detail-oriented, and obsessively committed to telling the stories that have been obscured by time and cultural bias—has taken on the role of pre-eminent local historian.

I'm also happy to be running this story of Santa Cruz's lost history of African-American baseball in our Fourth of July issue. It's an examination of some hard truths about our past, but also a celebration of progress, determination and our national pastime. What could be more American?

STEVE PALOPOLI | EDITOR-IN-CHIEF
---
LETTERS TO THE EDITOR
Read the latest letters to the editor here.
Fully Kulpable

Re: "Schoen Call" (GT, 6/14): On Saturday, June 17, the MAH hosted a fundraising event for Robbie Schoen, a valued member of the Santa Cruz County arts community who suffered a disabling stroke in February. The Art for Robbie! event raised over $32,000 to support Robbie's continued recovery. The Art for Robbie! team would like to thank all who made the success of the event possible—donating artists, buyers, MAH, beverage donors, media, event volunteers, speakers and entertainers. Not only was it a great night for Robbie, it was a great night for the Santa Cruz arts community, who turned out in force to celebrate and help their beloved Robbie Schoen! Donations can still be made and updates on Robbie's progress viewed via tinyurl.com/RobbiesRehab.

Rose Sellery

Santa Cruz
Re: "Fur Better or Worse" (GT, 6/14)" First, thank you to dog owners and walkers who uphold the leash law and thus respect the rights and comfort of all of us.

I try to walk or hike daily at one of our many beautiful parks or beaches such as Twin Lakes, DeLaveaga, Arana Gulch, Pogonip, New Brighton Beach, etc.—all of which have leash laws. These walks revive me. But when at least half of these peaceful excursions are interrupted by dogs off leash (whether they're running unwatched or uncontrolled, barking loudly, pooping randomly with poop being retrieved, etc.), I am disturbed. Please be respectful to those of us who choose not to be responsible for a dog, and to those dog owners who are following the law.

Perhaps spot patrolling and ticketing the offenders would encourage those not using leashes to do so and also generate some income for the city and county. Thanks for listening.

Robby Labovitz

Santa Cruz
WHAT DOES THE FOURTH MEAN?

On Tuesday, the Fourth of July, Americans will celebrate Independence Day in recognition of our shared ideals and values that continue to shape our nation. The day is also a time to reflect on our past and to ponder our future: what does it mean to be American?

Of utmost importance to the American identity is the concept of equality. In America, there is a long history of strife and conflict with the aim of increasing equal opportunity among all people. On Independence Day, I try to take a moment to remember Americans who have fought for equality, such as Thomas Paine, Martin Luther King Jr., Rosa Parks, Harvey Milk, and Cesar Chavez. These individuals have made indelible impressions on our nation's history as visionaries at the forefront of the fight to secure civil rights, liberties, and free expression for all Americans.

In the months since the presidential election, civility in public discussion and debate on political issues in America has disintegrated to a contest to determine who can out shout the other person. It is my hope that this Independence Day we can take a step back and listen to those who agree with us and to those who disagree with us, and to respect the opinions of all Americans. If nothing else, the recent attack on Republican congressional members should make us take pause and unite in saying Americans can agree to disagree on political issues but we are united in allowing everyone to speak freely, without fear of violence in retaliation for speaking our minds.

This Fourth, when you are spending time with your family and friends, please take a moment to celebrate our shared values and dedicate a moment to think about what being an American means to you.

BILL MONNING | SENATOR, 17TH DISTRICT

---
PHOTO CONTEST WINNER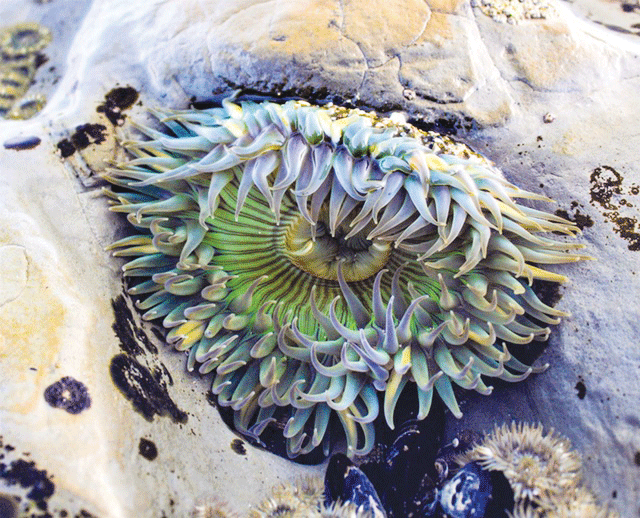 Submit to [email protected]. Include information (location, etc.) and your name. Photos may be cropped. Preferably, photos should be 4 inches by 4 inches and minimum 250dpi.
---
GOOD IDEA
BLAST AT HAND
Santa Cruz police are getting the word out about triple fines Tuesday, July 4 and Wednesday, July 5, for things like fireworks possession, open containers, graffiti, noise violations, and urinating in public. So whether you think setting off July fireworks is a celebration of American freedom or a noisy nuisance, the habit will cost you an extra $1,305 on the holiday. Now that we've gotten that out of the way, could everyone make a pact to stop setting off fireworks, after 11 p.m., May through October?
---
GOOD WORK
SAFETY BIRTH
Salud Para La Gente has expanded its obstetrical and gynecological team, and moms at Watsonville Community Hospital will get expanded access to care, with three certified nurse-midwives now in the cohort. Salud aims to reduce Cesarean delivery, a potentially life-saving procedure that, in certain instances, can pose avoidable risks—like longer recovery, respiratory problems and severe complications. The Department of Health and Human Services set a goal to reduce cesarean sections to 23.9 percent among low-risk births.
---
QUOTE OF THE WEEK
"Independence is happiness."

-Susan B. Anthony