EDITOR'S NOTE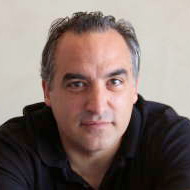 Why is it important to have women in the field of winemaking? It's not a question most of us would think about very much, even if we were reading a story about women winemakers. At most, we would probably give it a sort of standard Santa Cruz-y answer like "Because gender equality is important in any field."
That's certainly true, but what I like most about Christina Waters' cover story this week is that it goes deeper than the easy answer—it explores what unique qualities women bring to the field of winemaking, and even whether wine made my a woman might taste different than wine made by a man. Just as in winemaking, those more complex properties are what make a story like this particularly intriguing.
It's also an interesting look at how much opportunities for women have grown—or not—in the wine industry, and a great introduction to some local winemakers you may not have met before. Let's raise a glass to them!
STEVE PALOPOLI | EDITOR-IN-CHIEF
---
LETTERS TO THE EDITOR
Read the latest letters to the editor here.
Door Man
Re: "Mosh Path" (GT, 6/22): The influence of Noah Levine in the Buddhist community cannot be overemphasized. He took a mostly white, fairly smug middle-class world and opened its doors to punks, addicts and other outsiders. When I first saw his book Dharma Punx, I looked at the photo of the heavily tattooed geek and said to myself, "Well, I got nothing in common with this guy," and tossed it back on the table. Years later, I joined his sangha in Los Angeles and found his honesty, courage, inclusiveness and deep compassion wildly refreshing in a Buddhist community so busy being "politically correct" it often avoided discussion of topics on the fringe.  
Matt Perry | Santa Cruz
Defined How?
Re: "Redefining Marriage" (GT, 6/1): While many of us are striving to redefine gender, the cover graphic for this article simply serves to reinforce stereotypes (that of women in dresses/men in pants). Also, the graphic implies that the redefining of marriage seems to be that of three people with a gender-fluid person in the middle. The article content does not include this structure, so the ill-matched graphic is misleading and perhaps counterproductive. An apology from the editor is warranted.
Orly Laluz | Santa Cruz
Give and Take
Re: "Hashed Out" (GT, 5/25): The names that groups choose for themselves are often quite indicative. Take Back Santa Cruz implies that the city, in which many of them did not grow up, is rightfully theirs, but has been wrongfully taken from them, a sentiment that often derives from selfish entitlement or fear of those who are different. As local organizations go, I far prefer Santa Cruz Gives.
Mordecai Shapiro | Santa Cruz

Weaving History
Thank you Geoffrey Dunn for weaving so many pieces of Santa Cruz's African-American history into your piece illuminating and contributing to the historical knowledge of Santa Cruz, Louden London Nelson and Juneteenth (GT, 6/8).
Dunn's pulling together all the facts and laying them out was very enlightening for many, I'm sure.
I can think of no one better to have taken this on. In our present climate, you have given readers and our community much to ponder about where we've been and where we're headed.
Our Juneteenth committee has received many comments about this article and people have been sending it to their friends and family all over the planet. It has touched many and certainly contributed to a very successful 25th Juneteenth anniversary in Santa Cruz. Thank you again!
Ana Elizabeth | Co-Producer of Juneteenth
Online Comments
Re: Measure S
The library used pollster Gene Bregman and Measure S passed. The college used pollster FM3 (like the RTC for its upcoming transportation sales tax measure) and Measure Q failed.
— Bruce Holloway
Re: Beach Flats Garden
Plants and flowers around the Boardwalk will be very nice. Outsource the nursery. Even to the gardeners. I wonder what Seaside thinks the savings or convenience will be to have their own on-site nursery.
— Lillie Ross
Re: Mark Mesiti-Miller
Okay, I agree with you, Mark—now what? When does vision become action? How does the public spearhead affordable, high density housing?
— Carol Carson
---
PHOTO CONTEST WINNER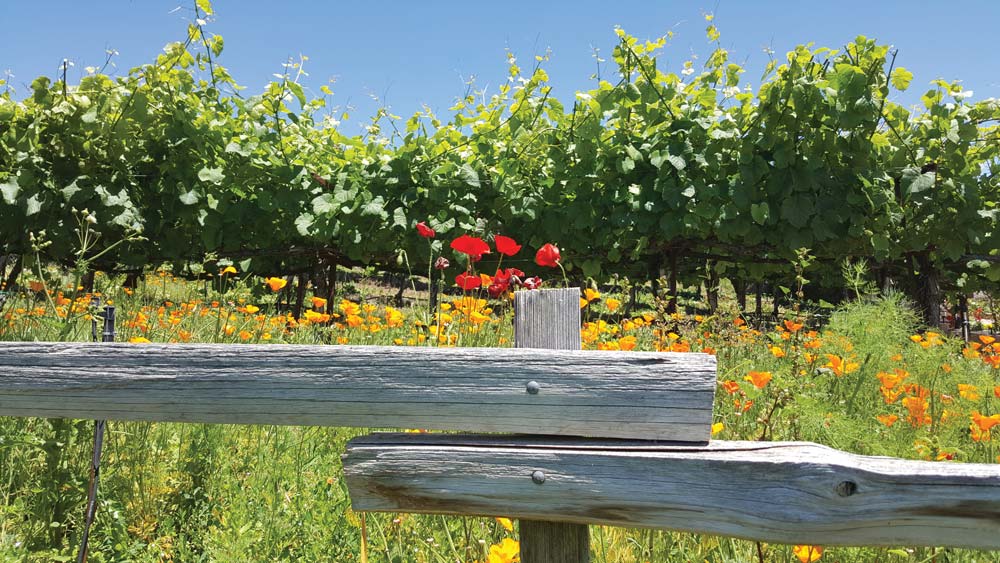 Submit to [email protected]. Include information (location, etc.) and your name. Photos may be cropped. Preferably, photos should be 4 inches by 4 inches and minimum 250dpi.
---
GOOD IDEA
A new bill signed by Gov. Brown last week will provide more educational opportunities to prisoners, including those who have not yet been sentenced and await trial. Until now, educational programs were available only to those already sentenced. Assemblymember Mark Stone (D-Scotts Valley), who wrote the bill, wants to better reintegrate prisoners back into their communities through classes varying from substance abuse treatment to parenting. Participating inmates can get up to six weeks off their sentences. The law will take effect Jan. 1, 2017.
---
GOOD WORK
Catholic leaders across the counties of Santa Cruz, Monterey and San Benito have gotten together to fight climate change. Churches in the Diocese of Monterey have partnered with Green Power, a division of the Romero Institute, to create sustainable infrastructure at churches and get the word out about Community Choice Aggregation, a local plan to pool resources to provide cheaper, locally sourced, more sustainable energy. The campaign has announced a launch event from noon to 4 p.m. on Sunday, July 17 at the Resurrection Church in Aptos.
---
QUOTE OF THE WEEK
"Age is just a number. It's totally irrelevant—unless, of course, you happen to be a bottle of wine."

-Joan Collins