EDITOR'S NOTE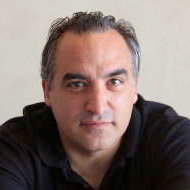 Growing up in the '80s, NorCal bands opened my tiny teenage brain to sounds I'd never imagined. From Camper Van Beethoven and Spot 1019 in Santa Cruz to Dead Kennedys and Flipper in San Francisco to Negativland in Concord, I dove headfirst into some pretty out-there stuff. But El Sobrante, just a few miles away from Negativland's hometown in Contra Costa County, produced one band I was not prepared for: Primus. By the time I was at UCSC in the early '90s, their posters were pinned up in dorm rooms across campus, but I just could not wrap my head around their music. And Les Claypool, the mad bassist at the center of the band, seemed like an absolute maniac.
When I got a little older and made my way through the Parliament-Funkadelic catalogue, Primus started to make a lot more sense. I also began to understand just how talented Claypool really is—this is a man who was turned down after auditioning for the bassist gig in Metallica because he was too good.
As you'll discover when you read Adam Joseph's cover story this week, Claypool is a maniac, but mainly about music. The guy has such a passion for what he does that one band alone can't contain it, which is why he's had so many side projects over the years. (The latest of these, Les Claypool's Bastard Jazz, comes to the Rio on July 31.) So sail the sea of cheese with us this week, and thanks for reading!
STEVE PALOPOLI | EDITOR-IN-CHIEF
---
ONLINE COMMENTS
Re: Sanctuary Anniversary

Many people do not know that the MBNMS boundary is the "mean high tide line" of the beaches of Santa Cruz County. Therefore, shorebirds resting and feeding along the shore are also protected by Sanctuary policies. Unfortunately, dog owners allow their dogs to run off lease and chase feeding birds, which stresses the birds, many migrating, who need rest and continual feeding for their long journeys. I hope readers of your excellent article, who have dogs, will allow Sanctuary birds the ability to feed and rest along the shore by keeping their dogs leashed.
— Jean Brocklebank
---
Re: Empty Home Tax
As a renter and fifth-generation Central Coast resident who would like to continue to live and work in the area, I definitely like the idea of a tax that's high enough to make having a second home unfashionable. But I worry it wouldn't, in which case, Santa Cruz still doesn't have a lot of land for new buildings except for ADUs in people's backyards. Let's definitely make that easy and fashionable! I also wonder how such a tax would apply to people who don't live in their homes but buy them for Airbnbs; companies like Pacaso, which some neighboring counties are fighting, trying to swoop in and create a market for new second home owners with homes essentially bought as timeshares; as well as people like the lovely lady who's trying to move a violent sexual predator into her huge Bonny Doon second home (next door to a bunch of teenage girls) because California is willing to pay the exorbitant $6.5K monthly rent she's asking. Would there be loopholes which these types of people and companies could use to still screw over local renters?
— Laurel
---
PHOTO CONTEST WINNER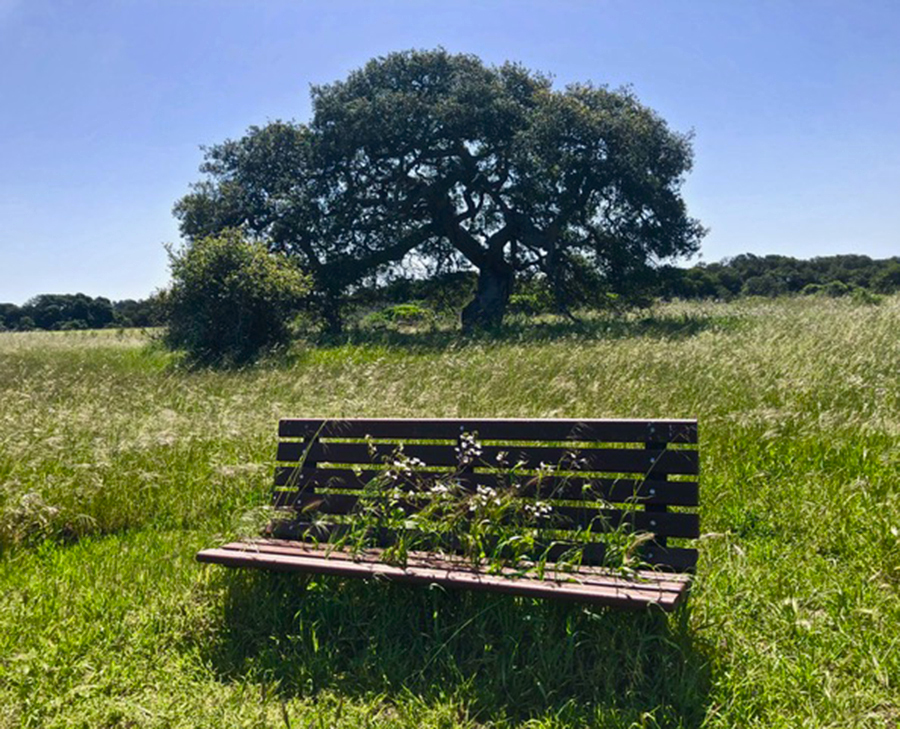 Submit to [email protected]. Include information (location, etc.) and your name. Photos may be cropped. Preferably, photos should be 4 inches by 4 inches and minimum 250dpi.
---
GOOD IDEA
OAXACAN DELIGHT
This Thursday, enjoy some of the "Traditional Foods of Oaxaca" at an event of the same name featuring chef Doña Lorenza, who will give a cooking demonstration and tasting at the Midtown Parking Lot at Cayuga Street and Soquel Avenue, 6-7:30pm. Mole and tejate, two staples of Oaxacan cuisine, are on the menu. For those who don't know, mole is a spicy, smokey and earthy-sweet sauce, and tejate is a delicious corn and cacao beverage. The event is put on by local nonprofit Senderos, which aims to foster Latino culture in our community. scsenderos.org.
---
GOOD WORK
SPRAY WATCH
Watsonville's residents can now sign up to receive alerts when dangerous agricultural chemicals will be sprayed in fields nearby. Santa Cruz is one of four counties taking part in this pilot notification program that gives locals the option to sign up for notifications of planned pesticide spraying. The notification system is part of the state's long-term goal of alerting communities before pesticide applications occur, which California plans on rolling out in 2024, state officials say. agdept.com.
---
QUOTE OF THE WEEK
"What happens to the hole when the cheese is gone?"

– Bertolt Brecht