EDITOR'S NOTE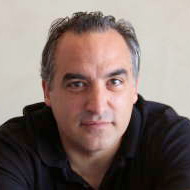 1984 has been my favorite book for a long time, so the marathon reading of the book that Steve Kettmann writes about in our cover story this week seemed like a brilliant idea to me right away. What had surprised me over the course of talking about the reading these last couple of weeks is how many other people also consider Orwell's dystopian novel their favorite.

What is it about this book? Perhaps it has something to do with when we first encountered it, which for most of us was sometime in our formative high school or college years. For me, reading 1984 opened a door into a world of literature that used imagined societal nightmares to explain real-life ones. After that came Aldous Huxley's Brave New World, Yevgeny Zamyatin's We and Philip K. Dick's Man in the High Castle, but as I got older and more familiar with how the world works, it was 1984 that continued to ring the most true.

For a lot of people, it seems to be ringing truer than ever since the election. Kettmann's story explores why 1984 has become a phenomenon again, almost 70 years after it was published. What I particularly like is how he looks deeper than the "Big Brother" level which the book is most famous for; there's so much more about 1984 that better describes the world we live in—now, unfortunately, more than ever.

STEVE PALOPOLI | EDITOR-IN-CHIEF
---
LETTERS TO THE EDITOR
Read the latest letters to the editor here.
Null Service

Lily Stoicheff dedicated her article about "six up-and-comers" who are shaking up the Santa Cruz culinary scene (GT, 2/15) to chefs, each with a unique path. Restaurants have become a launching pad for those chefs who seek a farm-to-table menu or a Pacific Rim adventure to try and appease the local community. Missing from this equation is service. Table service and customer service etiquette.

I would rather drive to Palo Alto, San Francisco or Napa Valley to be greeted by food captains and back-servers who actually live by a dress code rather than someone disguised with plainclothes. The longsleeved white shirt and black pants have disappeared, along with details on table service. Culinary masterminds do not have time to train the front-of-the-house employees. So the dedication of balance in a restaurant is lost. Paying a handsome price for lunch or dinner other than Santa Cruz is real.

Lou Barnes, Jr.

Santa Cruz
Climate Changes

Santa Cruz County has been affected over past years by drought with water restrictions, concern about fires and saltwater intrusion. This season, we have experienced flooding, landslides, infrastructure and housing destruction. All of this chaos has been predicted by climate scientists, yet we as a nation and community are resistant to making changes in our policies and personal lives to limit greenhouse gas emissions.

The federal government is advocating increased fossil fuel production and pipelines, with no regard for the communities affected by pollution, poisoned water and climate destruction. We must resist these policies.
 Locally, vehicle travel comprises 60 percent of our greenhouse gas emissions. Yet Highway 1 will be widened, and insufficient funds will be allocated to METRO by Measure D to improve service. In addition, there is a new proposal to build a five-story parking garage above a new library in the parking lot of the current Farmers Market.

Carpooling, bus ridership, biking and walking are ways we can all significantly decrease our carbon footprint and the need for more vehicle infrastructure. If local communities fail to change radically, each succeeding year will be hotter than the next and the temperature of the Earth will make it uninhabitable for life as we know it. I fear for my children and grandchildren if we do not make hard choices now to change our 1950s way of viewing 21st century reality.

Susan Cavalieri

Santa Cruz
Online Comments

Re: Rides for Vets

Good stuff, every little bit helps. There are way too many in need and more needs to be done.

— Barry Williams

Re: #DeleteUber

Yes, you are right, and I damn agree that rideshare firms Uber and Lyft are charging a large amount in the form of fees and other expenses, which is not fair. Age restriction is also a disappointing feature of Uber services.

— Julia Tsu

Clarification

Shortly after our story "Menu Generation" was published, the name of Santos Majano's new restaurant was changed from The Kitchen at Abbott Square to The Kitchen at the Octagon.
---
PHOTO CONTEST WINNER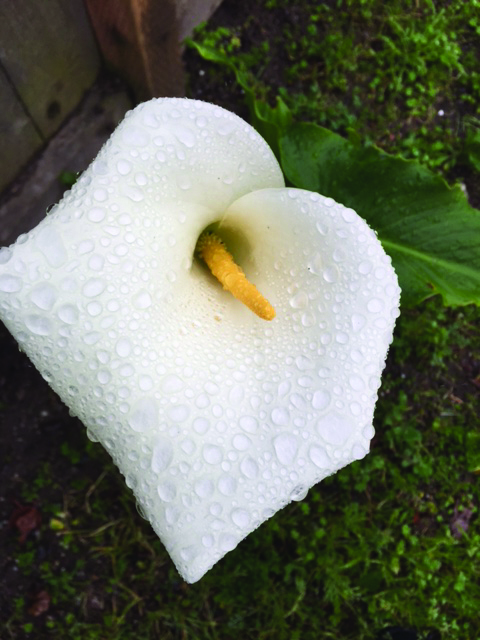 Submit to [email protected]. Include information (location, etc.) and your name. Photos may be cropped. Preferably, photos should be 4 inches by 4 inches and minimum 250dpi.
---
GOOD IDEA
---
GOOD WORK
WINGING IT
The World Wildlife Fund and the Carlos Slim Foundation, founded by Mexican billionaire Carlos Slim Helú, have been working together to fund protections for Monarch butterflies, which migrate each year from Canada to Mexico (many of them making an autumn stop in Santa Cruz). The time for action is nigh, as the foundation just announced that the area occupied by the butterflies decreased 27 percent this winter, compared with the previous year.
---
QUOTE OF THE WEEK
"In a time of deceit, telling the truth is a revolutionary act."

-George Orwell