EDITOR'S NOTE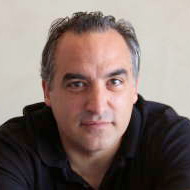 The COVID-19 situation changed so rapidly this week that our staff was making adjustments right up until press time in an effort to get you the latest news. Even the shelter-in-place order for Santa Cruz County didn't come until most of the paper was complete, but we were able to get information about it into the news section. In this issue, you'll read about how the first people to be hit hard by the fallout from COVID-19—the leaders on the local arts scene—are coping, both in the cover story and in my feature on DNA's Comedy Lab, which was the first arts venue to temporarily close in Santa Cruz. There will be a lot more coverage to come, of course; as your community newspaper, we'll be right there with you through this. We have a page on our website devoted to local updates about the coronavirus; check it regularly.

In the meantime, just like you, we will be radically changing how we do things for the foreseeable future. GT has a long tradition of being the local source of information about what you can do in Santa Cruz and what music, theater, art you can go see—which right now, is basically none. So for the first time in our four decades of existence, our arts, music, and dining stories won't be tied to specific events. Our news coverage is of course in overdrive right now, but we still remain committed to covering the arts as well. This is the time when the local arts scene needs our support more than ever, and we'll write about interesting local musicians, important music and film releases, and all kinds of other things you can check out while you're sheltering.

In the meantime, write us at [email protected] and let us know what we should pass along to readers about how you or your arts group, restaurant, local business, etc. are dealing. As much as possible, we'll use our letters to the editors space to deliver those messages (see the letters below for some examples). Of course we'll continue to run reader reactions to our stories, so keep sending those in as well.

We're proud of our readers and our leaders for doing the right thing, and we won't let the people who make our creative, service and small-business community the best anywhere be forgotten. We'll follow what's happening right up until we can all be social again without the distancing.

STEVE PALOPOLI | EDITOR-IN-CHIEF
---
LETTERS TO THE EDITOR
Read the latest letters to the editor here.
How to Support Bookshop

After evaluating the need for the community to isolate, Bookshop Santa Cruz has made the difficult decision to temporarily close our doors to the public. This was one of the hardest decisions in our 53-year history, but we feel it is the right thing to do to help our staff, customers and community slow down this virus. However, because we need books now more than ever, we will continue to be open by fulfilling web orders 24/7 and offering curbside pickup at our Front Street doors between the hours of 10am-6pm daily.

Seven days a week (Monday-Sunday) you can call 831-423-0900 between the hours of 10am and 6pm to speak with one of our staff to order and pay via credit card for books and other items for curbside pick-up. Our booksellers are prepared to give book recommendations over the phone as well, though you can also browse a selection of our recommendations here. Any in-stock items will be ready for curbside pick-up immediately. Out of stock items our staff can order, and you will be called once they are available for pick-up (usually within 2-3 business days). When you know your order is ready, please drive up or walk to our entrance at 825 Front Street and give us a call. Our booksellers will then bring out your order to you.

 You can also order for curbside pickup at  bookshopsantacruz.com by selecting curbside pickup at checkout. Just wait for our call to confirm your order before heading down to pick up your items. 

Bookshop Santa Cruz is currently offering a flat Media Mail shipping rate of $0.99 for books shipped to addresses within Santa Cruz County. This offer is good for both orders placed on our website, and orders placed by phone (831-423-0900).

Now, more than ever, we need your support. Although we will be furloughing many of our employees, Bookshop is committed to making up the 30% difference in wages so that our staff can continue to live and work in Santa Cruz. By ordering online or doing curbside pickup, you will help us through this difficult time so that we can one day reopen to the public. Thank you. 

Casey Coonerty Protti | Owner, Bookshop Santa Cruz


Nickelodeon and Del Mar Closures

All Landmark Theatres are temporarily closed as of midnight [March 16].

This decision allows our staff to remain at home during this critical time.  

We hope everyone stays safe during this time and we look forward to seeing you at the movies soon!

Chris Principio | Senior Regional Publicist, Landmark Theatres


Kuumbwa's Response  

Recognizing the mandate from the Governor of California, Kuumbwa Jazz is cancelling/postponing all concerts through at least April 2. Ticketholders will be contacted directly regarding ticket refunds and other ticketing options, such as crediting tickets towards a future concert, or recognizing the value of a ticket purchase as a tax-deductible contribution. We will be working on rescheduling as many concert dates as possible and will provide updates as they become available. We appreciate the understanding of our community, and we will continue to follow the direction and guidance provided by official agencies, as the wellbeing of our patrons and community remains our top priority.

Bennett Jackson | Marketing Director, Kuumbwa



---
PHOTO CONTEST WINNER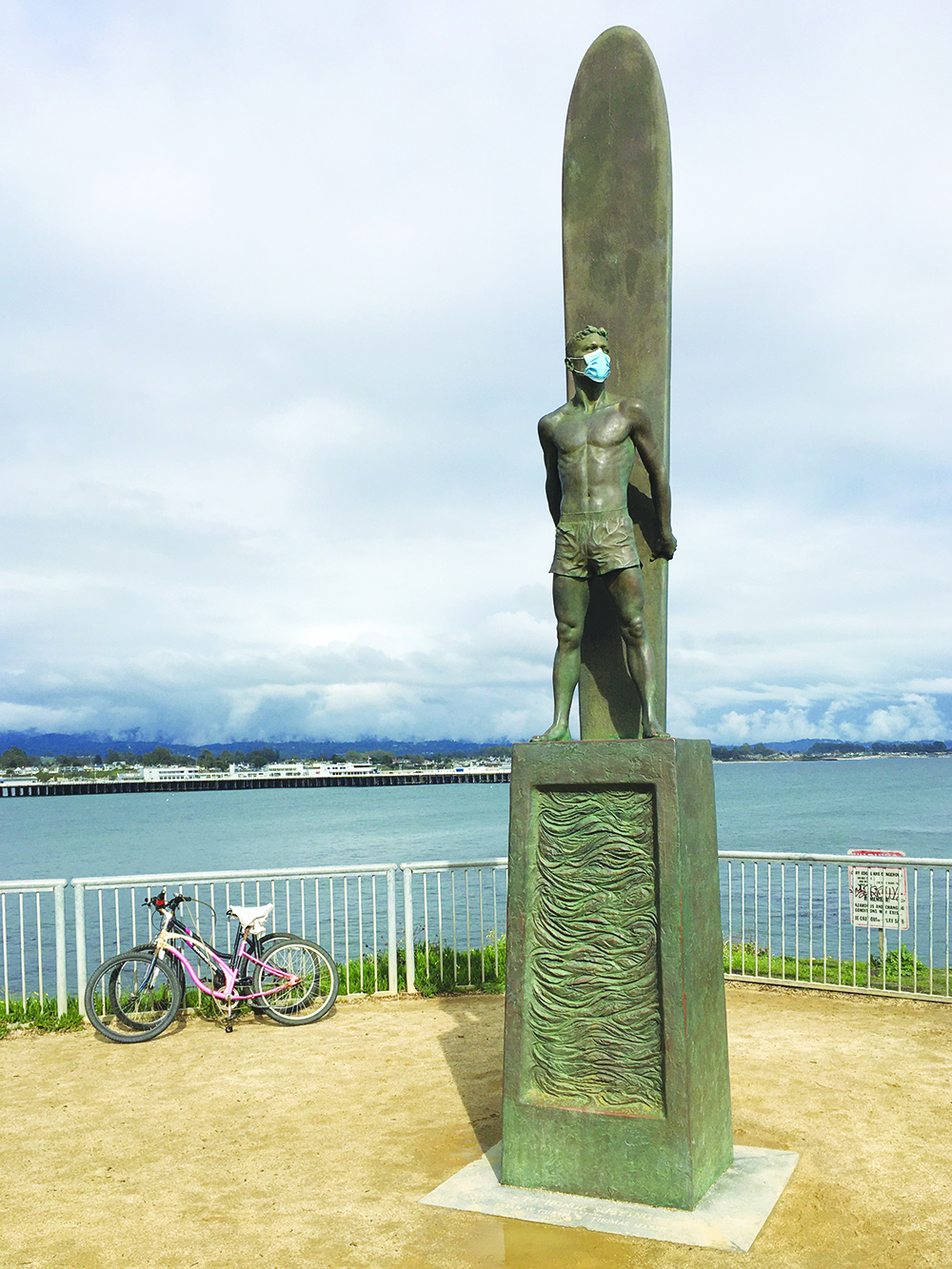 We got a number of submissions capturing this sign of the times. Photograph by Linda Weyers.
Submit to [email protected]. Include information (location, etc.) and your name. Photos may be cropped. Preferably, photos should be 4 inches by 4 inches and minimum 250dpi.
---
GOOD IDEA
GOING VIRAL

Santa Cruz County Community Foundation CEO Susan True has ideas on how locals can respond to COVID-19. Anyone can donate to the Community Foundation's COVID-19 Local Response Fund at cfscc.org/donate/COVID. The foundation has deployed $100,000 to community-based organizations at the frontlines of the county's outbreak. Donors and volunteers may want to support Second Harvest Food Bank, Meals on Wheels and Grey Bears. They can also donate to their favorite nonprofit with unrestricted gifts. Many groups are dealing with a loss of revenue, increased demand and other disruptions.
---
GOOD WORK
WIRE POWER

Google has announced the recipients of its 2020 Google Faculty Research Awards. Four are professors from the Jack Baskin School of Engineering at UCSC's computer science and engineering department. Those recipients are Matthew Guthaus, Lise Getoor, Lindsey Kuper, and Jose Renau. Each partners with the company's researchers. They will also receive funding and support, which includes tuition for a graduate student.
---
QUOTE OF THE WEEK
"Patience is the calm acceptance that things can happen in a different order than the one you have in mind."

-David G. Allen