EDITOR'S NOTE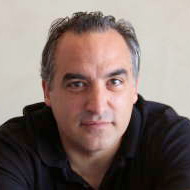 If I had to guess, I'd put the number of stories about yoga that have been run in GT over the years somewhere between 84 and 1 million. The fact that it's undoubtedly closer to the higher estimate speaks to just how big a part of the Santa Cruz community yoga has become.

But despite all those yoga stories, I've never seen one like Steve Kettmann's cover piece this week. There's the obvious eyebrow-raising concept of yoga being paired with political action, sure, but I also think there's a deeper difference. All of the stories we've run celebrated yoga as an exercise or meditation or some other aspect of what it is. But this is the first one I can remember that actually questioned what yoga should be. Can it only be an inward-looking experience that brings enrichment to an individual? Or does it have the potential to inspire action that enriches the larger community? It's an interesting question that I hadn't thought about before, but reading what the practitioners Kettmann spoke to had to say about it gave me an entirely new perspective on the possibilities. And that seems right in line with the principles of yoga. It's easy to forget that the practice is not just about body postures; this article is a great reminder.

STEVE PALOPOLI | EDITOR-IN-CHIEF
---
LETTERS TO THE EDITOR
Read the latest letters to the editor here.
Re: "In Defense of Dems" (Letters, 3/20):

During an interview with Wallace Baine for Good Times, I made a statement that I want to clarify.

In speaking about the grassroots involvement in the 2018 election to swing the House of Representatives, I stated that the grassroots efforts to swing seats happened in some cases despite what I referenced as "the Party." I realize now that even though I was making a very specific reference, this didn't come across in my quote and I would like to clarify.

When I made the reference to "the Party," I was making reference to the Democratic Congressional Campaign Committee (DCCC), and not the local chapter of the Democratic Party, the Santa Cruz County Democratic Central Committee.

I apologize for my lack of clarity on this, and I can understand how this might have been incorrectly interpreted.

Santa Cruz Indivisible has worked with both the Santa Cruz County Democratic Central Committee, as well as some of its constituent Democratic Party clubs in the area, and we have had productive and positive experiences in doing so. The Democratic and progressive community in Santa Cruz has a very rich and long history of doing great work, and as newcomers, we have great respect for the past and current work being done by so many dedicated individuals. Many of us in Santa Cruz Indivisible are proud Democrats, and we hope to continue to participate as an additional resource and voice in the community. We will continue to support the overall efforts of Democratic Party and progressive groups in the area.

Together, the grassroots and the national and local Democratic Party groups worked towards the same goals to flip the House of Representatives, and thankfully we were all successful in doing so. Hopefully, we can further our combined success into 2020.

Carson Kelly | Santa Cruz Indivisible
Re: Housing Prices

Jacob Pierce, please do not recite the falsehood that building luxury (aka "market-rate") condos will lead to more affordability. This notion is a classic form of trickle-down aka "voodoo" economics, which has never been true and never will be.

In some cases, building luxury condos has no impact on the local market. But in many cases, it has a negative impact because whenever it happens in a less-desirable neighborhood, it leads to an increase in rents for neighbors as speculation and luxury demand rises.

If the city and county wanted housing more affordable, they would ban all Airbnb and vacation rentals and only allow luxury housing to be built in the most expensive neighborhoods. They would also need to follow the lead of Vancouver and impose high taxes on any foreigner seeking to buy property here. Lastly, they'd need to use the money raised to buy up many of the more affordable apartments and old homes, including unpermitted conversions, and establish them as permanent public housing.

Last but not least, our local leaders need to organize with other state and federal-level politicians to put an end to the government pumping so much research and contract money into West Coast colleges and tech companies (what created and still nourishes Silicon Valley). Any civilized country that doesn't relish inequality would be investing in struggling metropolitan areas, not in the pricey ones.

— Tommy
---
PHOTO CONTEST WINNER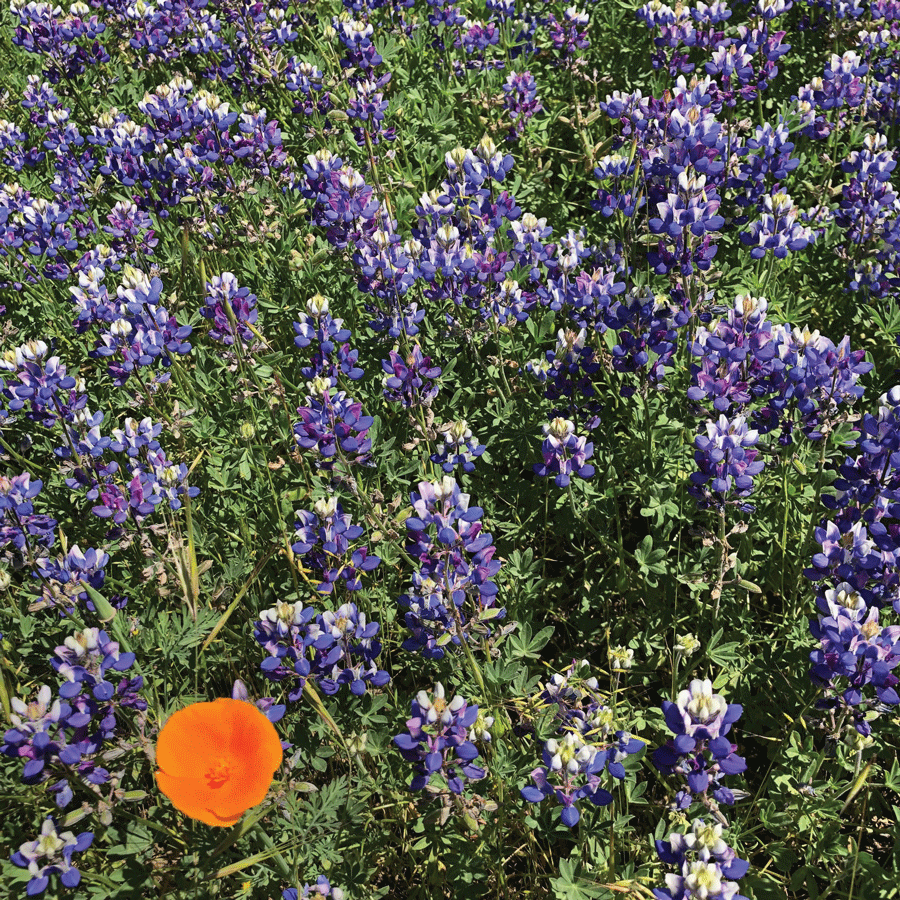 Submit to ph****@go*******.sc. Include information (location, etc.) and your name. Photos may be cropped. Preferably, photos should be 4 inches by 4 inches and minimum 250dpi.
---
GOOD IDEA
This weekend, more than 100 youth will dress up and attend a night of celebration free of discrimination against sexual orientation or gender identity. The Diversity Center's Youth Program will host an LGBTQ+ prom for high school students throughout Santa Cruz County on Friday, May 3, in the First Christian Church gymnasium at 15 Madison St., Watsonville. There will be a suggested $5 donation at the door. For more information, contact Ashlyn Adams at 425-5422 x104 or yo***@di*************.org.
---
GOOD WORK
The Lift Line Paratransit Dial-A-Ride Program, operated by Community Bridges, announced that it's replacing two gas-powered shuttles with 16-seat electric shuttles equipped with wheelchair lifts, thanks to funding from California Climate Investments. Watsonville gets special priority for some environmental funding because two of its census tracts are listed as "disadvantaged communities" by the state due to health struggles in the area. The new shuttles can drive an average of 60-100 miles without needing a charge.
---
QUOTE OF THE WEEK
"Travel light, live light, spread the light, be the light."

-Yogi Bhajan