EDITOR'S NOTE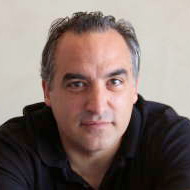 One of the things that impressed me about the documentary RBG was how it tracked Ruth Bader Ginsburg's transformation from flesh-and-blood individual to iconic symbol. She still is a person, of course—and long may she be so—but now all of the things she does, all of the words she writes about American law, seem bigger. Every dissenting opinion is less like a legal document than a major campaign in an epic conflict—and these are not just legal battles, but also cultural and political ones. She's become someone who we can talk about as a way of starting conversations on larger issues.

The event in Santa Cruz this week called "My Own Words: The Law and Legacy of RBG" does just that, and so does Georgia Johnson's cover story about it. In talking to three of the participants in the panel discussion—UCSC professor Bettina Aptheker, Santa Cruz Superior Court Judge Syda Cogliati and local attorney Anna Penrose-Levig, Johnson is able to get into issues of gender in jurisprudence that go beyond just the question of Ginsburg's influence, although that is hugely important as well. I like how the different perspectives of these three women—a judge, a lawyer and an activist—provide a well-rounded look at RBG's legacy in the story, and no doubt at the event, too.
---
LETTERS TO THE EDITOR
Read the latest letters to the editor here.
Re: "Earth to Santa Cruz" (GT, 5/8):

Let it be known that not everyone in Aptos supports highway widening or more parking. This thinking of making the car king is why we are now dealing with the consequences of allocating so much living space on Earth to wider roadways in order to travel between unending parking lots. Rather than continuing to compromise quality of life (which presently also includes requiring an extra hour to get across the county), there are better alternatives which don't waste millions, and yet ensure safer travel that could have been implemented 50 years ago. This also will not involve making matters drastically worse during the months of construction. Please Google, "Public transportation: If you build it (properly), they will come."

Bob Fifield
Aptos
Re: "Earth to Santa Cruz":

Dear Mary,
On your way to Watsonville, stop in our new shop in Soquel. There is parking in the back and friendly faces in the shop. We appreciate your business.

Elaine Sherer | Owner, Found Art Collective


I'll Have What She's Having

I've been watching my carbs and fats of late, but Christina Waters' description of GF carrot cake (GT, 5/1) has me tumbling off the wagon. I've heard desserts described as "orgasmic," or "better than sex," but I've never seen (one of my favorite words) "tumescent," in a food column. It caught my eye right away. A faux pas, for sure, I sniffed. Then I looked again. Phrases like "a midday second breakfast (to) share with someone," "inspired partner" and "glorious morning," made me reconsider my scoff. Maybe it was intentional. I'm all for creative use of language, but "tumescent" carrot cake? I'll just have to take a bite and see for myself.

Foxtrot Moss
Capitola

Nonprofits have special status because they are supposed to provide a public benefit, not just make money. Clearly they need to provide a public benefit greater than just paying a contractor that does pay taxes to do the same. Nonprofits can and sure do solicit the public for donations. If they are unsuccessful at this, it means the public doesn't want to fund them.

Why then should the government fund them? It is hubris, special-interest lobbying, conceit, self-interest and all the other factors that have no part in the government's purpose at work.

They are paid not much sometimes, unjustified amounts other times, and many nonprofit workers are also on government support, another drain on government. There are minimum wage requirements, even double minimum wage requirements for nonprofits in some cases where all the money goes to them, not so much to performing public benefit.

— Garrett Philipp
---
PHOTO CONTEST WINNER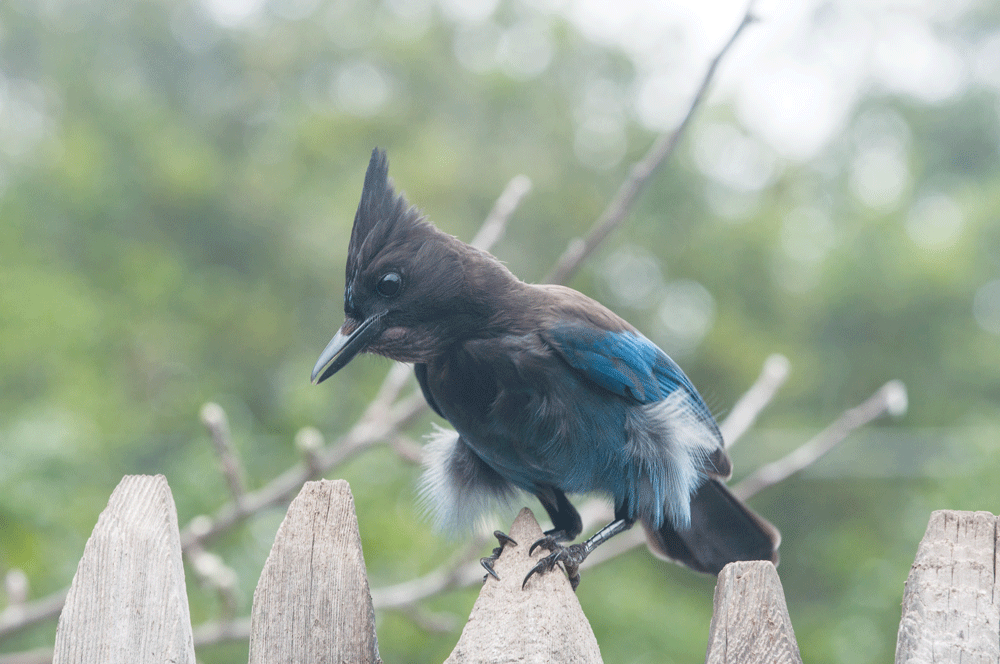 Submit to [email protected]. Include information (location, etc.) and your name. Photos may be cropped. Preferably, photos should be 4 inches by 4 inches and minimum 250dpi.
---
GOOD IDEA
This weekend marks the 40th anniversary of UCSC's Multicultural Festival, which runs noon-6 p.m. on
 Saturday, May 18. The free festival raises money for the cultural student organizations that make the event possible. This year's theme is "Together We Resist, Together We Persist." Ruby Ibarra, a Pilipino rapper from San Lorenzo, California, will headline. On the school's Lower Oakes Lawn, there will be 17 student organizations selling food and drink ranging from Thai tea and egg rolls to tofu and steak tacos made on the festival grounds.
---
GOOD WORK
Aristeo Flores, a custodian at Scotts Valley Middle School, will be crowned the winner of the nationwide 2019 Cintas Custodian of the Year contest in a surprise 11 a.m. school ceremony on Wednesday, May 15. Flores, a 17-year employee, will be presented with a $5,000 cash prize during an all-school assembly. Scotts Valley Middle School will also receive $5,000 in products and services from Cintas Corporation and Rubbermaid Commercial Products. The students and staff will get an ice cream truck break.
---
QUOTE OF THE WEEK
"I'm constantly amazed by the number of people who want to take my picture."

-Ruth Bader Ginsburg