EDITOR'S NOTE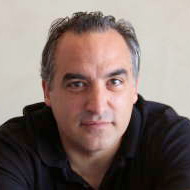 It was a tough week, with the news that our community lost two people I've long respected. One of them was local artist Jim Aschbacher. He was always a big supporter of the paper and a friend to many of the people here, so it should be no surprise that we have a couple of heartfelt tributes to him this week, from Wallace Baine and Christina Waters. Our hearts go out to his wife Lisa Jensen, who brought him into the GT family.

We also lost a longtime fixture in Santa Cruz's radio community last week with the passing of Rob Mullen, known to many locals as Mr. Earl. Rob's presence on the Santa Cruz County airwaves goes back decades—he was on KHIP, KPIG, KZSC, KUSP and more over his many years of DJing. He was always ready to talk music, was an expert on early rock and rockabilly, and if he liked a set you played, you knew it was good. By the way, he got his DJ handle from the 1955 doo-wop hit "Speedo" by the Cadillacs: "Well now, they often call me Speedo/But my real name is Mr. Earl."

All of this has me thinking about the legacy we leave behind, so it seems appropriate that this week's cover story is about Pete Souza, the White House photographer for Barack Obama. It's interesting to read the thought process behind his photos, but I find the images themselves particularly mesmerizing. Look at that cover photo! We had a president who knew how to read! How did we get here?

STEVE PALOPOLI | EDITOR-IN-CHIEF
---
LETTERS TO THE EDITOR
Read the latest letters to the editor here.
Beyond the Bus

I'm wondering how many people opposed to the Rail Trail have taken either bus route 71 or 69 to or from Santa Cruz to Watsonville. The 71 is a long, lurching ride, with the 69 somewhat faster. The 71 makes every stop along Freedom Boulevard and Soquel Drive, with the 69 stopping at the Capitola Mall and continuing through Live Oak. For morning rush hour commuters driving north from Watsonville, expect the slowdown to occur just past Mar Monte—from there the crawl usually continues well into Santa Cruz.

On weekdays, I wait until 9:30 a.m. at the earliest if I need to drive into Santa Cruz from South County where I live. As a former teacher at Watsonville High (retired), I had many students who each spring would get hired by the Boardwalk to work the rides or concessions. I'd ask them how they got there, and most of them would tell me by bus, leaving at 6:05 a.m. and arriving by 7:15 a.m. I feel that a modified clean air bus converted for rail travel—or something similar to San Jose's light rail—with perhaps two stops between Watsonville and Santa Cruz, would greatly benefit our community. Not only for students, but also commuters, the elderly and the disabled. To take it a step further, travelers from San Jose could board at Diridon and transfer in Pajaro.

Mark Sterrett | Watsonville
What is Confusing?

While I appreciate your coverage of the rail and trail, I don't really see what is so confusing. We have two similar proposals for a trail along the rail corridor. The Rail with Trail would be built more quickly, as it is already in progress. The Trail Only option would be wider and cheaper. There is absolutely no doubt that either could be built. While the Rail with Trail option could end up costing more money than was originally envisioned, the shortfall will easily be obtained via state and federal transportation grants, just like every other transportation project. While the Trail Only project would take a lot of backtracking and renegotiating with the state, clearly our local government could accomplish that if that was our collective goal. The difference between the two proposals is that one includes the potential for a train and the other does not. That is the real controversy. Some people want a train. Others do not.

I spent much of 20 years advocating for the trail. I led an effort to build the trail without permission to dare the government to explain why it couldn't be done and organized the train ride to Sacramento to plead for the state to assist us in buying the rail line. The whole time, the trail was foremost in my mind. My family and I will use the trail every day to stay away from the fear and danger caused by automobiles. But while I was working for the trail, I was also working for the opportunity to have a train.

Trains are an important part of the transportation networks of societies that create way less greenhouse gases and kill way less people than automobiles. Trains, including quiet electric trolleys and trams, create an alternative to cars that is not easily achieved by buses. And because trains run on fixed lines with defined stations they encourage the type of development that allows people to walk and ride to their basic services. They move us away from sprawl.  On a personal level, a wider trail sounds great, but I also care about people that cannot easily ride bicycles. And I care about the earth's climate, which is in the balance. So I support the trail and the train.

Micah Posner | Santa Cruz
---
PHOTO CONTEST WINNER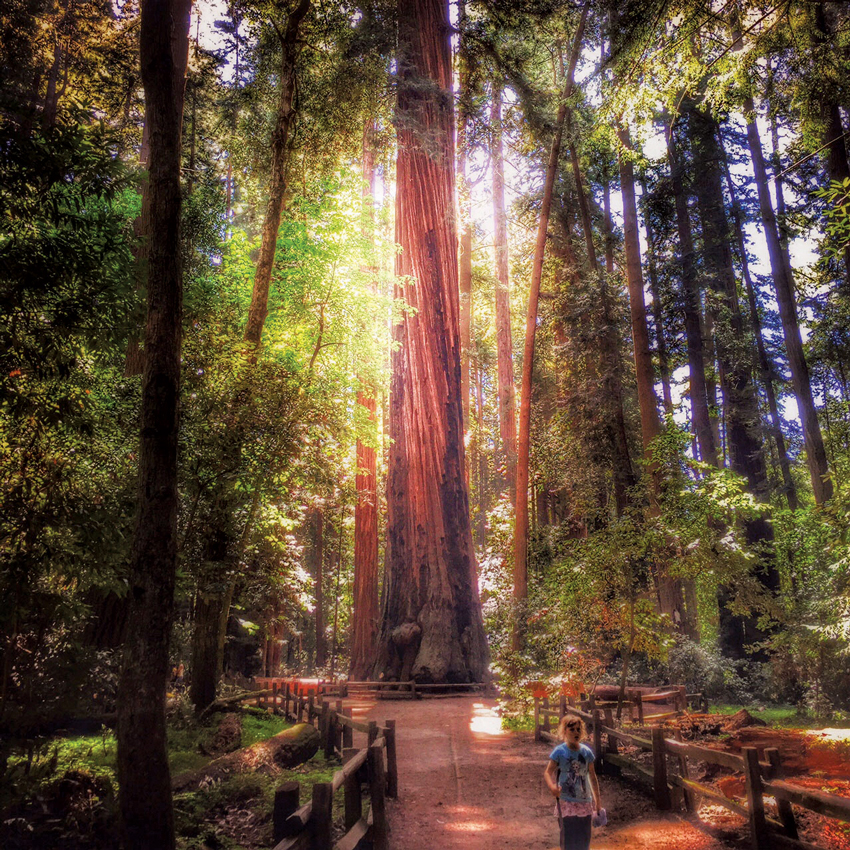 Submit to ph****@go*******.sc. Include information (location, etc.) and your name. Photos may be cropped. Preferably, photos should be 4 inches by 4 inches and minimum 250dpi.
---
GOOD IDEA
RAINY DAY FUND
The past winter saw below normal rainfall and runoff, and the city of Santa Cruz needs to provide water flows for fish habitat. Even though the Loch Lomond reservoir is full and spilling, its meager 2.8 billion gallons of storage can only provide so much security. That explains why the Santa Cruz City Council adopted stage 1 water restrictions, which took effect May 1, limiting water for outdoor usage, restaurants and hospitality. Visit cityofsantacruz.com or call 420-5230 for more information.
---
GOOD WORK
FULL CIRCLE
Santa Cruz's Kris Nardello, a spinner, dyer, weaver and knitter, will bring a 17th-century spinning wheel to life this weekend at the Tor House in Carmel. At the May 6 Tor House Garden Party, she'll operate the wheel by walking backward while spinning wool. The annual event is held in honor of the poet Robinson Jeffers and his wife Una, who both resided at the house for years. A member of their family last spun the wheel when Una's mother visited, with 100 people gathering around to watch her work, in 1927.
---
QUOTE OF THE WEEK
"But you, Mr. Trump, recognized that the real problem was a lack of leadership. And so ultimately, you didn't blame Lil Jon or Meatloaf. You fired Gary Busey. And these are the kind of decisions that would keep me up at night."

-Barack Obama