EDITOR'S NOTE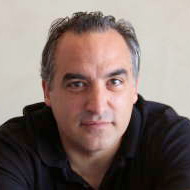 I remember when GT publisher Jeanne Howard and I went over to meet SCPD Chief Andy Mills for the first time at his office, as he was just starting the job. I walked away thinking, "Hmm, nice guy. Some of his ideas could shake this place up—but who knows if he'll really get to implement them."

But indeed, he is. Mills' op-ed in GT last month announcing he wanted to "break the cycle of reactionary homeless policy" was a strong opening salvo. This week's cover story from Andrea Patton takes a close look at how that policy shift is shaping up, particularly in regard to the homeless encampment that has sprouted up in San Lorenzo Park as a result of Mills' stated desire to quit chasing sleeping homeless people around the city, issuing citations.

What most stands out in this story, I think, is Mills' ability to build a powerful, if shaky, coalition of support from a lot of different factions, despite the skepticism that many locals unsurprisingly have toward letting the homeless population set up camp in a public park. It just goes to show, I think, that people are desperate for some progress in how Santa Cruz deals with its homeless issues. Those issues are not going away; housing here is not suddenly, miraculously going to be affordable for everyone. Patton's story reveals that the San Lorenzo Park camp is home to a range of people, who don't always fit into the popular assumptions about homelessness. It also explains why, as a viable solution, this experiment is full of both flaws and possibilities for the future. I'm reminded of what Mills wrote in his op-ed, that if he can't find a way to help foster real change, "another chief in 15 years will struggle with the same problems I wrestle with now." I hope that's one of Mills' visions for the future that doesn't come to pass.

STEVE PALOPOLI | EDITOR-IN-CHIEF
---
LETTERS TO THE EDITOR
Read the latest letters to the editor here.
When Will We Learn?

Re: "Primed Risk" (GT, 10/8): Ireland was just hit by a hurricane, a very rare occurrence. Six hurricanes followed one after the other, with Maria hitting Puerto Rico and nearby islands with ferocity.  Irma hit the entire State of Florida, which never happened before. Harvey stayed over Houston longer than normal, dumping 50 inches of rain, due to a recent slowdown of air currents, hotter ocean water and hotter air over land.

The multiple fires in California, fueled by lush vegetation from heavy winter rains, then hotter, drier air in the summer, created huge losses of acres of forest, vegetation, and entire neighborhoods.

Too many people died. Too many lost their homes, businesses, and communities. Climate-change-exacerbated disasters are rapidly becoming more expensive than spending the money required to fix the problem.

When will we realize we are in a worldwide emergency, and start letting our Members of Congress know every day that we want action commensurate with the scale of the problem?  

When will we take actions to reduce our own carbon footprint voluntarily?

When will we elect members of Congress who will debate and enact climate change solutions, such as Carbon Fee and Dividend?

Diane Warren | Boulder Creek
Stranger 'Thing'

Kudos for Steve Palopoli's stellar interview with John Carpenter (GT, 11/1). Working at UCSF when The Thing debuted, I was struck by how perfectly it captured, intentionally or not, the sexual paranoia of the early AIDS era (and I eventually wore out my copy of the edgy soundtrack album). It was also that extremely rare remake of a good movie that was actually superior to the original, a notable exception to the general rule. Remaking a classic film seems like a setup for failure. I've never understood why producers of remakes don't go looking for flawed movies with fascinating basic premises. Thanks again for the feature on one of America's finest directors.

Mordecai Shapiro | Santa Cruz
---
PHOTO CONTEST WINNER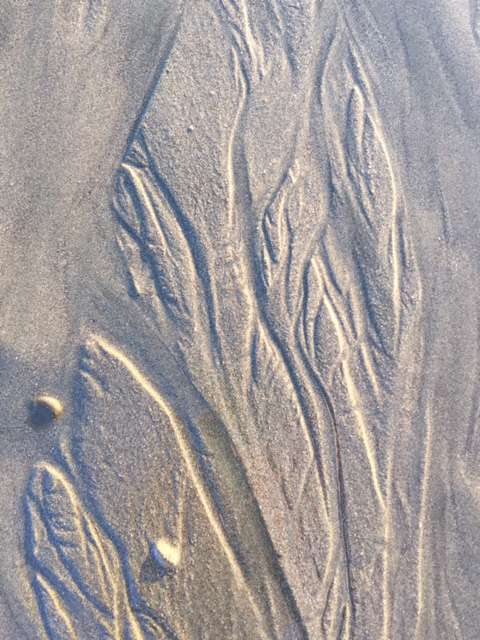 Submit to [email protected]. Include information (location, etc.) and your name. Photos may be cropped. Preferably, photos should be 4 inches by 4 inches and minimum 250dpi.
---
GOOD IDEA
FANG FOR YOUR BUCK
Actor/writer Jason Segal offered audiences a quick bite of genius in his 2008 film Forgetting Sarah Marshall, when his character manned a Dracula puppet and performed a rock opera called A Taste for Love. Segal later said that he had thought about doing an entire live production of Taste, but that his mentor Judd Apatow told him that would "never" be a good idea. GT editor Steve Palopoli pressed Segal during a live Q&A on Friday in Santa Cruz. Never? Segal has been reconsidering; maybe it could work, he said, if it was staged in small venues.
---
GOOD WORK
CUTTING REMARKS
Santa Cruz's new rules for takeout containers and disposable cutlery went into effect on Tuesday, Nov. 7. The revised ordinance, approved by the Santa Cruz City Council in September, requires food service businesses to switch any to-go containers to materials that are biodegradable, compostable or recyclable. Plastic cutlery is not allowed, although compostable cutlery is. The rule bans plastic straws, plastic stir sticks and all polystyrene products, including hot beverage lids. Restaurants must only give out cutlery when customers request it.
---
QUOTE OF THE WEEK
"Sleep is the best meditation."

-Dalai Lama