EDITOR'S NOTE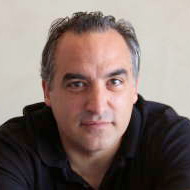 We typically publish our Voter Guide the week before the November election, so readers can have it handy when they go to the polls. That doesn't make sense this year (then again, what does?) since many if not most people will be mailing in their ballots. I've talked to a lot of people who want to get theirs in as quickly as possible, so with that in mind we've moved the bulk of our election coverage to this week. We've done some coverage of the election already—like last week's rundown of the local education races and state propositions—and we'll be writing about issues relevant to the ballot right up until Nov. 4, both in these pages and on our website goodtimes.sc. In this issue, you'll find a look at the candidates in the Santa Cruz, Capitola and Scotts Valley city council races, as well as the District 1 supervisor race, and a look at whether Prop. 15 can deliver the property-tax change that proponents promise.

Just a reminder to send me your questions about the science of wildfires for our UCSC Science Communication grad students to answer. We've gotten some good ones, but I'd still love for you to send yours to [email protected] with the subject line "Fire Question."

Lastly, don't forget the "Love You Madly" campaign! There are some heavy Santa Cruz hitters in this week's releases, including Santa Cruz legends Snail, along with Toby Gray, Michael Gaither and more. And if you missed last week's videos with Good Riddance and Lacy J. Dalton, go to santacruzfirerelief.org to watch them and donate.

STEVE PALOPOLI | EDITOR-IN-CHIEF
---
LETTERS TO THE EDITOR
Read the latest letters to the editor here.
The Joy of Killing Wildlife

So the opening of Cotoni-Coast National Monument is poised to bring the joy of killing wildlife to Santa Cruz County (GT, 10/7)! This despite numerous pleas to the contrary from residents and conservation/landtrust organizations.

Phase one begins with children armed with bows and arrows learning firsthand that shooting animals with a camera is for suckers who have to stick to the trails, while those with weapons and intent to kill are welcome to wander at will. After all, trying to find wounded animals so you can continue shooting arrows into them until they die could take you anywhere … including within shooting range of hiking trails.

Everyone agrees this property is not large enough to safely allow hunting, but it's being pushed through regardless.

Providing animals raised in cages for hunters to shoot at usually guarantees better kill rates since they're confused upon release and don't know which way to run. Yes, that's one of the plans.

It's just chilling, and a slap in the face. We spend decades and millions of dollars preserving intact habitat, protecting our wildlife, teaching respect for the natural world and we get canned hunts in our backyard while Santa Cruz becomes a destination spot for the locked-n-loaded community.

BLM has a final 30-day complaint period. Otherwise, plan on wearing orange if you venture out there.

Clare Richards | Santa Cruz

 
Right Choices for Water District

I hope that voters in the service area of the Soquel Creek Water District (SqCWD) will cast their votes to return Bruce Daniels and Tom LaHue to the SqCWD Board of Directors. Daniels and LaHue bring integrity, unique expertise and dedication to Board service. They are driven to develop and apply practical solutions to serious water supply and quality challenges, in collaboration with district staff and stakeholders. These challenges are real and require comprehensive and thoughtful action. Daniels and LaHue have proven that they are dedicated to making good decisions about difficult topics. Securing water supplies is especially challenging given demand, changes in land use and a shifting climate. Daniels and LaHue have essential knowledge and are ready to work hard for the region. Please support them.

Andrew Fisher | Professor of Earth and Planetary Sciences (Hydrogeology), UCSC




CORRECTION

In the print version of a news story last week ("Bank Shot," 10/7), Councilmember Renée Golder's quote was cut off. The full quote should have read, "Consistently, what I've seen, living in Santa Cruz, is that projects come forward. People say they are for affordable housing or for housing, but it's always 'not here.'"

---
PHOTO CONTEST WINNER
Join Tammy for this ALL-AGES VIRTUAL PAINT NITE EVENT – streamed directly to your home. Follow her step-by-step to create your masterpiece!
MATERIALS REQUIRED:
Because this is a virtual event, you will need to supply the following materials:
1. Canvas, bristol board, wood or cardboard – Dollarama sells many different sized canvasses for $3-4. These are perfect!
2. Brushes – Dollarama sells an awesome little brush kit – 8 brushes for $4, including a canvas brush pouch
3. Acrylic paints – Dollarama $1.25 ea
pink
black
blue
yellow
white
green
skin tone of your choice
4. Cup of water
5. Plate for a palette
6. Paper towels
(10257045)
Grab the kids and unleash your inner artist at the Original Paint Nite. You'll all go from a blank canvas to a masterpiece of your own, with plenty of laughs along the way.
You'll be guided by a talented and entertaining artist, who will:
bring all the supplies and set you and your group up with canvases, paints, and brushes
lead you through step-by-step process to paint "Milky way at the Pines"
entertain and delight your group and make it a memorable experience!
You and the kids will love what your create, and how much fun you have doing it. No experience needed. Come early and grab some snacks!
Please Note:
This event is for children ages 6 and up
Each child must be accompanied by an adult
Every attendee(child and adult) need a ticket
Looking for something besides Plant? At Yaymaker, we do a lot more than Plant Nite and Family Events. Check out some of our other experiences like Paint Nite and Candle Making. For all of our events check out: www.yaymaker.com
Submit to [email protected]. Include information (location, etc.) and your name. Photos may be cropped. Preferably, photos should be 4 inches by 4 inches and minimum 250dpi.
---
GOOD IDEA
EXTENDED HAND

The federal government extended the application deadline to Nov. 21 for assistance intended for individuals and small businesses impacted by the CZU Lightning Complex. Those who register for disaster assistance through the Federal Emergency Management Agency (FEMA) could be eligible for a variety of assistance programs, including rental assistance, essential home repairs, personal property losses and other disaster-related needs not covered by insurance. Apply at disasterassistance.gov, download the FEMA app, or call the FEMA Helpline at 800-621-3362, from 7am-10:30pm.
---
GOOD WORK
EMERGENCY RESPONSIVE

The Small Business Administration (SBA) has established a Virtual Disaster Loan Outreach Center to help homeowners and renters. It is open daily from 5am to 5pm. Email [email protected], or call 800-659-2955. Representatives are available to assist business owners and individuals with the SBA's disaster loan program and application process. More information on the CZU Lightning Complex fire recovery process is available on the Santa Cruz County Fire Recovery website, santacruzcounty.us/firerecovery. 
---
QUOTE OF THE WEEK
"The ignorance of one voter in a democracy impairs the security of all."

-John F. Kennedy