EDITOR'S NOTE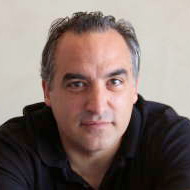 I wrote earlier this month in this space about the difficulty of planning election coverage in this bizarro year. At this point in the voting season, we've already run all our candidate profiles and explainers on state measures (you can find all of those on our website at goodtimes.sc, if you are still grappling with your ballot). But we wanted to do something related to the election on the cover this week, just because of the enormity of the issues and the choices facing us all this year. (I know we traditionally have something spooky and Halloween-related on the cover for the week of Halloween, but 2020 already has us plenty creeped out.)

Two issues we've been following most closely this year—besides pandemics, fires and other disasters—are housing and homelessness. It's more clear than ever that the decisions we make on housing right now are going to shape the landscape of Santa Cruz, and our ability to live in it, for a long time to come. So in our cover story this week, Jacob Pierce examines several of the ideas that are circulating about how Santa Cruz should tackle its housing crisis and where city council candidates stand on those ideas. It's the second part of our series on the housing issues facing our community, and maybe the most important of all.

Don't forget to vote, and have a happy and safe Halloween!

STEVE PALOPOLI | EDITOR-IN-CHIEF
---
LETTERS TO THE EDITOR
Read the latest letters to the editor here.
Nasty Politics

My message is not about dissenting political opinions. It's just that I have witnessed disturbing occurrences in the months since the supervisorial campaign for District 1 moved into full swing.

In front of my friend and his neighbor's houses are "Reelect John Leopold" yard signs. A couple of folks campaigning for Manu were walking by the houses. What is very strange and a bit unnerving is these precinct walkers began taking photos of the yard signs, of the houses, and writing down addresses. Why would they do that? I'll bet you are asking yourself the same question.

Then I saw the anti-Semitic cartoons on the Trails Now (PAC) website. Geez, really? Offensive politics are never worth the potential outcome. But they do reveal the character of the politician, even if still brand new in the political arena and in our community.

I understand some don't like the train. But one thing is not everything. It is not social justice, homelessness, environmental awareness, addressing racial inequality, promoting education, smart on crime, funding our parks, groundwater sustainability, support for HIV/AIDS and cannabis medicine long before it was fashionable, which are just a few of the accomplishments that define the social consciousness and methodical work of John Leopold.

I can attest to the measure of consistently proven gains for our community, steeped in social and environmental justice that date back throughout John's career. In the mid '90s, as the newly appointed Director of Santa Cruz AIDS Project, John walked a critical line, fighting for a class of sick and dying people who wore the banner of blame, because they harbored a deadly virus. Many of these folks were LGBTQIA and already driving the medical marijuana revolution.

It was a very different time. Too many WAMM/SCAP members were dying. They needed much help as well as access to cannabis. They were fierce; they could not be bought; they would only be served and through that experience, they taught us. But at the time, these were very marginalized politics. John unfailingly, dependably listened to the people that he served, just as he does now. He gave us a room at SCAP to meet, give away medical marijuana and plan for a political transformation. Just like he listened to our heroic firefighters when they appealed for fair wages and benefits 2018. And aren't we glad that he did?

It is important to me that my candidate embraces ethics, behavior that is worthy of the position held. This is something that I have not witnessed in the effort of Manu's campaign and the untrue rhetoric being touted about John. It's fine to be sorry, if you are sorry. But is that enough? When people play nasty, those they play with are just as responsible. Manu may have plenty of money behind him, but it doesn't buy equity or integrity. Just media, TV and billboards. 

This behavior is most disconcerting. A type of political conduct that's unbefitting, and that we aren't used to in Santa Cruz. All the while, John Leopold refuses to stoop low, to succumb to negativity about others. I wish that were true of Manu's campaign. But it hasn't been as of yet. Is this sadly the new politic that Santa Cruz will embrace? I hope not. Let's tout this message: Be kind. 

Valerie Leveroni Corral | Co-Founder and CEO WAMM Phytotherapies

 
New Ideas

I know Manu Koenig. He is a person of integrity. He's intelligent, compassionate and has empathy for all people. There is not a prejudiced bone in his body.

Manu has the tools to be an outstanding supervisor, the most important of which is to learn and act quickly and decisively. Anyone who has sat on a successful board, be it a nonprofit, business or governmental board, knows that there are huge benefits in bringing forth new ideas. Manu will listen, but more importantly, he will question why we keep following the same slow, old policies that don't work. He will seek out solutions to county problems by looking at successes in other localities, both nationally and worldwide, then work to make needed changes in our county.

I am voting for Manu Koenig because he represents the future of Santa Cruz County. He has run a clean campaign, focusing on the issues of homelessness, housing, transportation and post-fire safety and rebuilding. Let's get him elected. Vote Manu!

Buzz Anderson | Santa Cruz
---
PHOTO CONTEST WINNER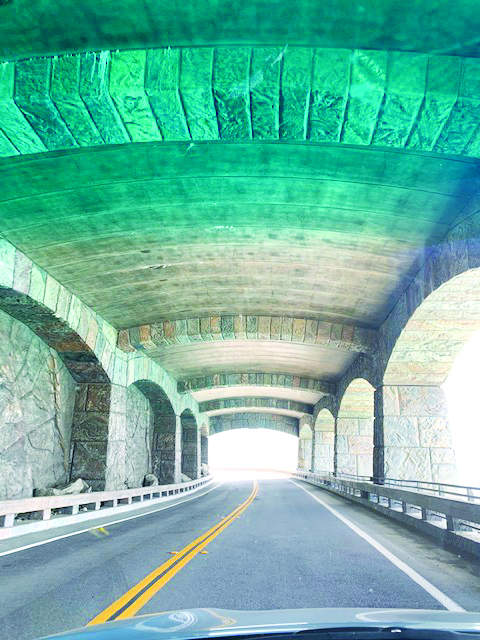 Things were looking a little otherworldly in this photograph of Highway 1, but no aliens showed themselves. Maybe next Halloween! Photograph by Sandy Settrini.

Submit to [email protected]. Include information (location, etc.) and your name. Photos may be cropped. Preferably, photos should be 4 inches by 4 inches and minimum 250dpi.
---
GOOD IDEA
SAFE SPACES

Sociologist Forrest Stuart, who graduated from UCSC with a bachelor's degree in sociology, just won a MacArthur "Genius" grant for his work challenging assumptions about the forces that shape urban poverty and violence. Stuart, an associate professor at Stanford, has written two books, including Ballad of the Bullet: Gangs, Drill Music, and the Power of Online Infamy, which came out this year. It looks at how poor urban youth in Chicago use social media to profit from portrayals of gang violence.
---
GOOD WORK
DRIVING FORCE

The Santa Cruz Police Department has been awarded an $85,000 grant from the California Office of Traffic Safety. The money will go toward assisting SCPD efforts to reduce deaths and injuries on Santa Cruz roads. The one-year grant runs from Oct. 1, 2020, through Sept. 30, 2021. It will fund a variety of traffic safety programs, including patrols, with an emphasis on preventing alcohol- and drug-impaired driving and enforcing California's hands-free cell phone law.
---
QUOTE OF THE WEEK
"There's no such thing as a vote that doesn't matter. It all matters."

-Barack Obama