EDITOR'S NOTE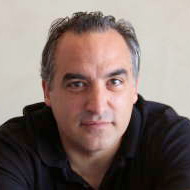 Sometimes the news happens so fast we can barely keep up with it—and when it comes to wildfires, that's not a good thing. We had this week's story, warning of the increased fire risk brought about by climate change, nearly ready to go when we awoke Tuesday morning to the news that a 125-acre fire was burning east of Boulder Creek in the Santa Cruz Mountains. It makes Stett Holbrook's story, a letter from the destruction in Santa Rosa, hit even closer to home. The facts are disturbing, but perhaps the most important part is the "human element" that the story describes. How can we adjust to the extreme shifts in our new environmental reality, and avert—or at least prepare for—disaster?

I also want to point readers to our news section, where we've done something a little bit different this week. In recognition of Affordable Housing Week, which kicks off on Thursday and includes 17 events around the city (go to santacruzcommunitycalendar.org for details), we have an all-housing edition of news this week. There's a lot there, from a look at how we might better model affordable housing to the new push for rent control. Give it a read for some new insights into what is arguably the most pressing issue facing Santa Cruz.

STEVE PALOPOLI | EDITOR-IN-CHIEF
---
LETTERS TO THE EDITOR
Read the latest letters to the editor here.
SCPD Chief on Homelessness

Can we break the cycle of reactionary homeless policy at the federal, state, county and municipal level?

Billy was a golden glove champ in Los Angeles. Now, at 50, Billy is a drug addict, homeless, and living on the streets of Santa Cruz; camping in front of the post office. SCPD officers woke Billy recently and as he rolled over to greet them, he exposed a handgun. Fortunately, the gun was a pellet gun, and Billy did not reach for it. He uses it for protection.

The downtown U.S. Post Office is a homeless camp and ground zero for the Hepatitis A outbreak. Since my arrival, I have spoken with hundreds of locals including the homeless. Almost everyone I have spoken with agrees that problems in and around the downtown area are untenable. The problems demand action. Now!

We know long-term relief is years out, and permanent housing for our homeless population is a long way off. Besieged by the impacts of an epidemic of heroin addiction and methamphetamine abuse, often resulting in bizarre and frightening behavior, the community is tired and stressed. The homeless exist in a wasteland of hopelessness, despised by some, enabled by others, but ignored by most of us, who just walk by pretending they don't exist.

The challenge: Clean up the downtown area while treating the homeless with respect. In other words, SCPD should police the downtown with passion, while demonstrating great compassion. What SCPD will not do is pass the buck. We own it. If we don't have the resources, we will find a way to partner with those who do. To protect this city, we will celebrate those who help and confront those who abdicate their responsibilities. SCPD polices with your consent, not as a private army, but a force for good.

From the Clock Tower to Laurel Street, from Front to Center streets, SCPD will spend the resources needed to ensure order. All people are welcome to visit this spectacular area, including the homeless, but SCPD and SC Park Rangers are fully prepared to enforce the law evenly, thoroughly and rigorously. It is also vital that all locals create natural surveillance by visiting the mall, walking the streets, visiting stores and creating a welcoming environment. I do so regularly both on and off duty. Please join me. Our downtown is remarkable.

Homeless people cannot just disappear. Enforcement alone cannot be an effective way to deter homeless people from taking over public spaces with shopping carts filled with their belongings if they have no other place to idle and store personal property. A place to rest does not mean a location should become a free-for-all, or an encampment. The county and city together need to provide wrap-around services such as mental health to work with the homeless. In a focused location, we can encourage all advocates, social services, and support systems to give everything they have to those willing to move forward.

Finally, SCPD will continue to implement our current policy of camping enforcement, which balances legitimate concerns of community health and safety with the needs of our homeless population. From 9 p.m. until 6 a.m. SCPD will not issue camping citations unless there is a complaint by someone in control of that property or some other crime or nuisance behavior is taking place. Instead, the police will turn its focus to finding those stealing out of your yards, cars, and homes during the night. SCPD will pursue them with vigor.

I believe we can break the cycle of reactionary homeless policy, if not, another chief in 15 years will struggle with the same problems I wrestle with now and that Santa Cruz did in the year 2002. For now, our job is to create a safer environment for everyone.

Andrew G. Mills

Chief of Police | Santa Cruz
---
PHOTO CONTEST WINNER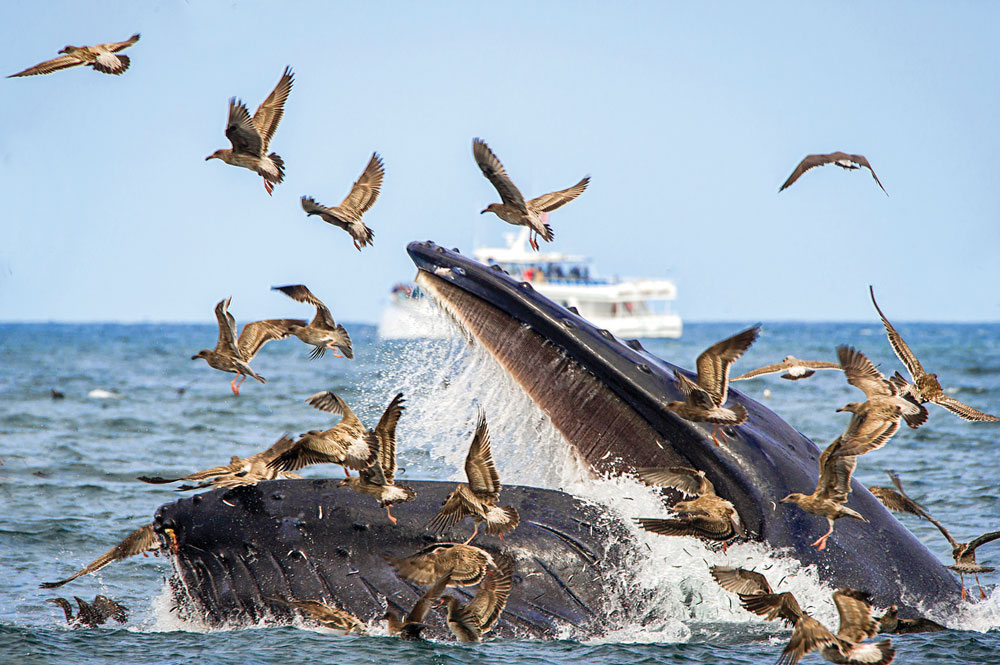 Submit to [email protected]. Include information (location, etc.) and your name. Photos may be cropped. Preferably, photos should be 4 inches by 4 inches and minimum 250dpi.

---
GOOD IDEA
UNDER ONE ROOF
As part of Affordable Housing Week, tenant advocates are getting together to discuss renters' rights. The first of two free clinics—hosted by California Rural Legal Assistance and the Tenants Organizing Committee—will be at 5:30 p.m. on Thursday, Oct. 26 at Nueva Vista at 711 East Cliff Drive. The second will be at 1 p.m. at the Live Oak Family Resource Center at 1740 17th Ave. Contact Cynthia Berger at 222-0359 or [email protected] for more information.
---
GOOD WORK
GUIDING SPOT

Activists and homeless supporters have put together a listing of free services, meals and bathrooms that they're calling the Santa Cruz Free Guide. The list is available at the Homeless Services Center and local libraries. Additionally, there's a separate guide for Watsonville, as well as versions of both in Spanish. For a copy of the guide, email [email protected], visit free-guide.org or find the guide on Facebook.
---
QUOTE OF THE WEEK
"A paranoid man is a man who knows a little about what's going on."

-William S. Burroughs