EDITOR'S NOTE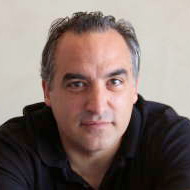 Nobody said democracy is easy. It gets particularly hard about now, when we're all about to go out and do our part to participate in this glorious democratic system, and we're expected to actually understand the things we're voting on. Hey, Founding Fathers, isn't that kind of a lot to ask, with all of us working and raising families? And my guess is you definitely didn't see Netflix coming, guys. Sure, an informed citizenship is the bedrock of our representative system, but that last episode of Stranger Things isn't gonna watch itself!

Here at GT, we know how hard it is to find time to figure out even a high-profile ballot issue like Measure D or the Santa Cruz City Council race, let alone who's running for a seat on your local water board or school district. That's why we've put together an exhaustive (as in, we are exhausted) guide to the Santa Cruz County ballot issues and races. Due to its sheer scope, we'll be running it over multiple weeks. First up this week is the biggest part of it: a guide to the candidates running in Santa Cruz County and state elections that affect our area. Look for local measures next week, and vote Nov. 8!

STEVE PALOPOLI | EDITOR-IN-CHIEF
---
LETTERS TO THE EDITOR
Read the latest letters to the editor here.
When Fun Is Outlawed

Great to read about efforts to make up for the North Coast's lack of facilities and personnel to handle large numbers of folks exercising their rights to coastal access (GT, 10/12).

Santa Cruz City beaches do have the facilities and the personnel to handle large numbers of folks, but since many of the traditional beach-going activities are illegal here, folks are forced into more sensitive remote environments if they want to drink alcohol, smoke, have bonfires, play with their dogs or fireworks or stay up past 10 p.m. Or sleep under the stars.

When fun is outlawed, only outlaws will have fun. Outlaws, and law enforcement, who would much rather cite people trying to have a good time than deal with people who pose a threat to others.

Jozseph Schultz

Santa Cruz
Need Better Plan

In a hotly debated attempt to solve the transportation needs of Santa Cruz County, the RTC is proposing to raise $500 million with a 30-year sales tax increase. $100 million of this would be used to build six useless auxiliary lanes on Highway 1 between Soquel Avenue and State Park Drive. I hope voters understand that these auxiliary lanes simply add more asphalt between existing on and off ramps.  They are not through lanes! They will not decrease congestion. The RTC's own website states that "Caltrans and the Federal Highway Administration do not consider auxiliary lanes capacity increasing." (Unfortunately, you will have to dig deep into RTC's website to find this information.) The one auxiliary lane that has already been built between Morrissey and Soquel is considered a nightmare by regular users. During peak traffic hours, drivers misuse this longer exit lane to cut ahead and then re-enter the through lanes, blocking drivers who are trying to exit.  It makes driving less safe, not more.  Please vote NO on Measure D. The RTC can bring us a better plan in two years if there is the political will.

Barbara Childs

Santa Cruz
Online Comments

Re: RVs

Sadly, the issue of homelessness is one that plagues many California communities. But I believe that other cities have found a way forward and it's very simple: pay for cheap housing for the homeless. When other cities did the math on how much money they spent on policing the homeless, cleaning up after them, responding to police calls, and paying their ER bills, they realized it was much cheaper to simply give these people permanent housing. Santa Cruz can certainly do the same. In fact, lots of organizations are willing to step up and donate tiny homes for this effort if the city can find a city lot to accommodate this. But by no means are tiny homes an only option, it's just one I'm throwing out there.

For the RVs, why not allow a private company to offer RV services like trash take out and latrine clean-up? If we can find a place where a company like that could locate, I'm sure a lot of RV dwellers would take advantage. If it were a public-private partnership, Santa Cruz might even see some of that money and use it toward homelessness.

These problems can be fixed. But the problem in California is that any time someone proposes housing for the homeless, the neighbors immediately oppose it. But I would much prefer to live next to a tiny home community than a homeless encampment. It's just safer (and more sanitary) for everyone.

— kate

---
PHOTO CONTEST WINNER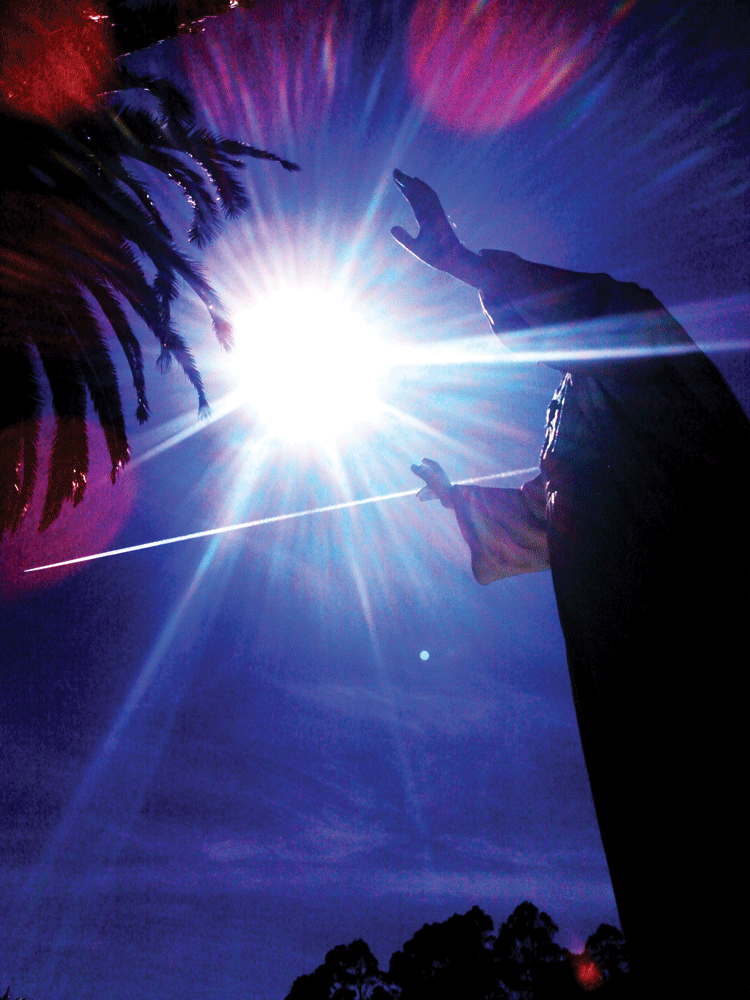 Submit to ph****@go*******.sc. Include information (location, etc.) and your name. Photos may be cropped. Preferably, photos should be 4 inches by 4 inches and minimum 250dpi.
---
GOOD IDEA
HEALTHY FIGHT
The Santa Cruz Warriors are launching a Get Fit community program with a kids' fitness clinic at the Kaiser Permanente Arena from 4 to 6 p.m., Wednesday, Oct. 19. And next week, the Warriors front office will work with more than 300 middle school and high school students at UCSC's Harvest Festival picking fruits and veggies for an infused energy water on Friday morning, Oct. 28.
---
GOOD WORK
LONG-TERM SUPPORT
Janus of Santa Cruz celebrated 40 years of helping recovering addicts locally with an anniversary breakfast Friday morning attended by more than 100 people, including Santa Cruz County Supervisor John Leopold, who was in attendance to commemorate the group's four decades of work. Rudy Escalante, retired Capitola Police Chief and Janus board chair, presented awards along with Janus staff members, and honorees included California Assemblymember Mark Stone.
---
QUOTE OF THE WEEK
"Democracy is coming to the U.S.A."

-Leonard Cohen