EDITOR'S NOTE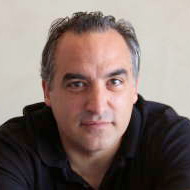 Halloween issues are always fun, but usually we write something about ghosts, hauntings and other things that go bump in the night. This year, we thought we'd delve into a different rich vein of spooky fun: aliens. The trick is that Wallace Baine's cover story about Frank Drake, the founder of the Search for Extraterrestrial Intelligence, is actually a serious and thoughtful look at the state of our understanding of the universe. NBD! The treat is … well, that it's a serious and thoughtful look at the state of our understanding of the universe. And that Drake himself is such a fascinating figure. And that SETI is experiencing a rebirth right now, and the future is bright for the science of interplanetary relations.

This week is also our final installment of the election guide that we've been doling out over the last three weeks. Kudos to Jacob Pierce and the whole news team for an excellent job on a huge task. Don't forget to vote Nov. 6!

STEVE PALOPOLI | EDITOR-IN-CHIEF
---
LETTERS TO THE EDITOR
Read the latest letters to the editor here.
Points at the Heart

I think a lot about the housing situation of the many people I depend on to make my life work well. I depend on the medical assistant at my healthcare clinic, the server at my favorite café, the young teacher at my niece's school, the worker who maintains my favorite parks, the farmworker who picks the vegetables I eat, and the ambulance driver who might someday assist my family.

I want my neighbor's daughter, who's lived here her whole life and helps disabled seniors, to be able to remain here. If these family members and neighbors and service providers aren't able to live somewhere in the county, the quality of our lives will be diminished. These points are at the heart of why so many, including homeowners like me, support Measure H, which will provide affordable housing for working families and vulnerable people in our community. Vote Yes on H.

Don Lane
Santa Cruz
Effects of Rent Control

Google the long term effects of rent control and you will find studies that show that after a few years it reduces the supply of rentals, which leads to higher rents. Having lived through the inception of rent control in Santa Monica in the '70s, I can agree with that and some other findings. Landlords gravitated to the most affluent tenants who would often pay for their own maintenance. The weekly papers which preceded Craigslist had many ads offering "key fees," thousands of dollars for referrals to rent-controlled apartments. Apartment buildings were abandoned, unpainted and landscaping non-existent.  And some folks on fixed incomes or low incomes were allowed to stay.

Santa Cruz needs lots of new affordable apartments. Compared to other coastal cities, we have lots of vacant land and low-rise buildings. The city government can make this happen by expediting the permit process and taxing vacant land and providing public housing for the poor. Telling someone what to charge for something they own is cumbersome and counterproductive.  

Paul Cocking
Santa Cruz
---
PHOTO CONTEST WINNER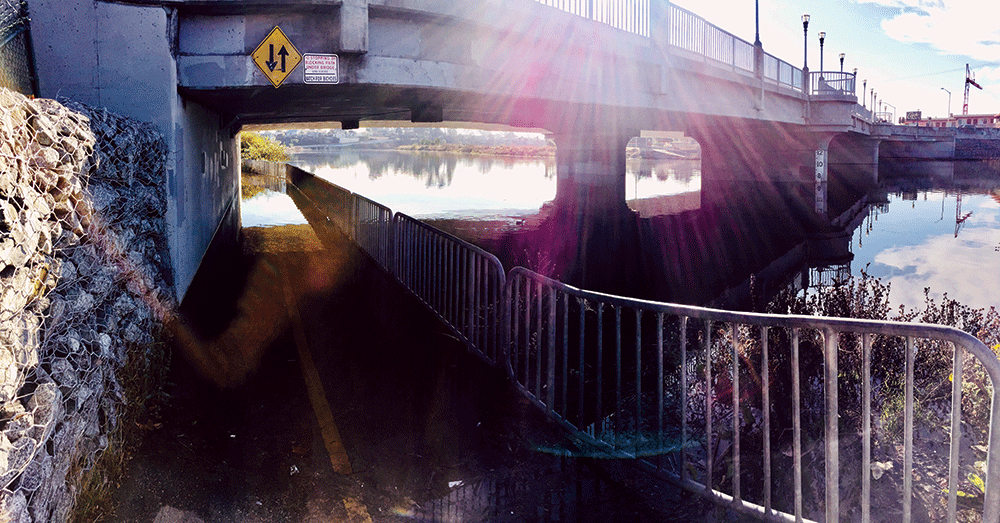 Submit to [email protected]. Include information (location, etc.) and your name. Photos may be cropped. Preferably, photos should be 4 inches by 4 inches and minimum 250dpi.
---
GOOD IDEA
Volunteers have opened the Annual Holiday Gift Shop at Valley Churches United in Ben Lomond for the season. This year's experience includes an "exquisite shabby chic décor," according to a press release from executive director Lynn Robinson. The store has toys, jewelry, vintage items, Christmas decorations, and household items. Through Christmas Eve, it is open weekdays from 10 a.m. to 5 p.m. and weekends from 11 a.m. to 4 p.m. Proceeds support the Valley Churches United food pantry. For more information, call 336-8258.
---
GOOD WORK
The city has shuttered its homeless camp on River Street, and with it the Harvey West storage facility. Luckily, the Warming Center's Brent Adams and other activists have started the Day & Night Storage Program. Located at 150 Felker St. Suite H, in Santa Cruz, the center will throw a party 7:30-9:30 p.m on Saturday, Nov. 3. There will be "scrumptious appetizers," juice, and "adult libations," according to a press release from Adams, who says the program has been operating for five months.
---
QUOTE OF THE WEEK
"Life teaches you how to live it, if you live long enough."

-Tony Bennett