EDITOR'S NOTE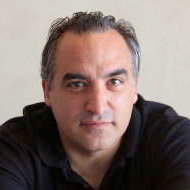 I really love GT cover stories about Santa Cruz County history, but what I love even more is when it's history that I knew nothing about before reading the article. I'd of course heard of the Castro Adobe, now more properly referred to as the Rancho San Andrés Castro Adobe. But I didn't know its historical significance, or the local lore that surrounded it. Adam Joseph lays that all out in his cover story this week, and also explains why the collaboration behind the restoration of the Castro Adobe is unprecedented. There's just a lot of fascinating details in this story, right down to the unusual design elements of the restoration work that highlight the building's unique history.
A couple of random notes: after waxing hopeful about the restaurant scene's comeback last week, it was heartbreaking to eat my last lunch at Vasili's—my favorite Greek spot since the mid-'90s—last weekend. Owner Julie White announced on Facebook that the iconic Mission Street spot would be closing on Feb. 27 after three decades. It was heartening to see that White's last post prior to the announcement was a thank you to GT for the article we wrote on them in 2020. But not that heartening! Where am I going to get skordalia that good ever again? (Christina Waters, you keep promising to give me a recipe. Now I really need it!) Also, I wrote a story in this issue about Santa Cruz author Karen Joy Fowler's new novel, Booth. It will make you look at the history around Abraham Lincoln's assassination in a completely new way, I guarantee. She'll be speaking about it at an event on Tuesday, March 8 up at UCSC. Check out the story for details!
STEVE PALOPOLI | EDITOR-IN-CHIEF
---
LETTERS TO THE EDITOR
ONLINE COMMENTS
RE: RAILBANKING

Shame, shame, Good Times. Didn't report until after the public commentary. 'Both sides' the commentary. (Anyone listening would know that there were perhaps two people in favor of the Greenways heist, and dozens against, as well as the mass majority of county voters who have previously voted in favor of rail again and again.) Then you spend the majority of the article to Preston's talking points.
Stick to news and stay out of propaganda, please.
— Zort
Railbanking (Orwellian language for abandoning) the commonly owned rail line is discriminatory to everyone who cannot bicycle, and precludes the use of the line for commuting or for seniors, like myself, who would love to take the train to Watsonville for a festival and/or meal, or to Davenport for a day of hiking. It also blocks the possibility of a commute line between Watsonville and Santa Cruz, which would be half the time and twice the pleasure of driving on Highway 1.
We need an RTC which wakes up to the fact that there are a lot more people in our county than the passionate cyclists who live in Santa Cruz and don't want to share with the rest of us.
Shame on the RTC for blocking the possibility of applying for the possible grants to fund a rail line which would serve us all … they have been derelict in their duty to contract the necessary environmental report for application, and now they say we can't apply because we have no such report.
— Mary Offermann
Read the latest letters to the editor here.
---
PHOTO CONTEST WINNER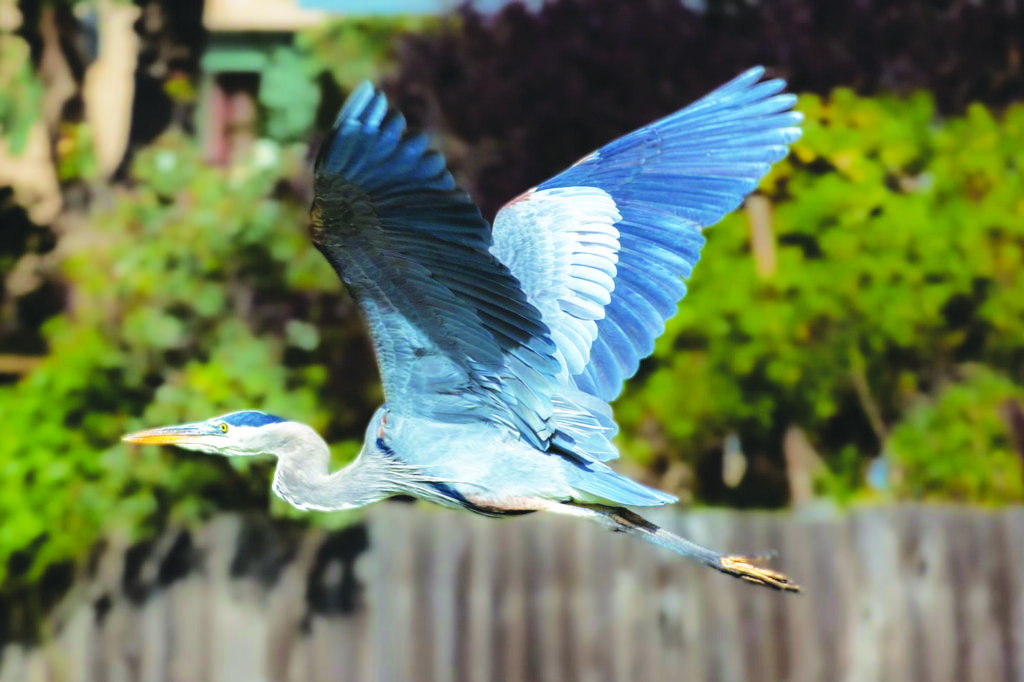 Submit to [email protected]. Include information (location, etc.) and your name. Photos may be cropped. Preferably, photos should be 4 inches by 4 inches and minimum 250dpi.
---
GOOD IDEA
BEACH BILLS
Going on the third year of the pandemic, and with Spring Break coming up, it's safe to say that we are all in dire need of a beach vacation, and a cheap one at that. With that in mind, you might want to make it a staycation, because HomeToGo has ranked Santa Cruz Main Beach in the top 20 of U.S. beach destinations, based on affordability. At least something's affordable here! Read the list at: www.hometogo.com.
---
GOOD WORK
IN SOLIDARITY
Dozens of people gathered in front of the Del Mar Theater in Santa Cruz on Sunday to protest the Russian invasion of Ukraine. The protest was organized Saturday evening by Anastasua Zudlova, who grew up in Ukraine, and Ksenuya Yumasheva, a UC Santa Cruz graduate. One organization helping Ukrainians is the Red Cross, visit www.icrc.org to learn more.
---
QUOTE OF THE WEEK
"There may have been a time when preservation was about saving an old building here and there, but those days are gone. Preservation is in the business of saving communities and the values they embody."

— Richard Moe