EDITOR'S NOTE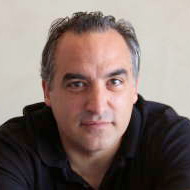 While working on this week's issue, I noticed a couple of interesting parallels between my cover story on Malcolm Gladwell and Wallace Baine's feature on Tatiana Schlossberg. Both Gladwell and Schlossberg have new books out on topics that are unsettling, to say the least—in Talking With Strangers: What We Should Know About People We Don't Know, Gladwell examines how our inability to judge other people can lead to disaster, while in Inconspicuous Consumption: The Environmental Impact You Don't Know You Have, Schlossberg looks at how we are worsening climate change in all kinds of ways we haven't even considered.

But underneath the more anxiety-inducing elements of these works, there's a strong humanistic undercurrent. Both books are calls to actions, yes, but both authors also make a point to not try to shame the very people who care enough about these topics to be reading their books. There are things we can do, and important changes we can make, they say, but we also have to make our approach about understanding and reason, not blame and anger. Those messages seem all too rare—and more important than ever—in these difficult times.
---
LETTERS TO THE EDITOR
Read the latest letters to the editor here.
MAH Masterpiece

Re: "Paint Staking" (GT, 9/11): The art world has always been obsessed with tradition and prestige. What I find ironic is not that some MAH board members want more works of "real art," but that they are blindly overlooking the cultural treasure the MAH as an institution has become over the last 8 years. Nina Simon literally wrote the book on revolutionizing museum culture to be participatory, inclusive, and full of community. The live, pulsating, reinvented MAH is the artwork, and it's a masterpiece. 

Jake Orlowitz
Santa Cruz
Look at the Results

The trouble with your article "Claims of Bullying and Misbehavior in Santa Cruz's City Hall" (GT, 8/28) is its focus on unproven and difficult-to-measure allegations of misconduct. Verbal interactions in which one person alleges misconduct can be used as a way to diminish one's political opponent—used as a cover for political differences. It serves as a distraction from focusing on the real issues. I fear this is what might be the case in the campaign against Glover and Krohn.

Your article seems designed to help the efforts of those who want to recall Glover and Krohn. The four-month investigation did not substantiate 11 of the accusations, including any intimations of gender bias. It did conclude that Councilmember Krohn made an audible sarcastic laugh that offended a staff person and that Councilmember Glover did have an uncomfortable interchange with another councilmember over the scheduling of a room.

The investigator's most potent finding led to his recommendation that "Councilmembers should avoid making public accusations of misconduct or bad faith against one another and against city staff without first privately and internally addressing these concerns and attempting conflict resolution and rectification when possible."  This advice was directed squarely at the mayor, whose public accusations in February touched off the investigation that cost the City $18,000 and set a divisive tone for future council relations.

At the same time, it is heartening to look at the council accomplishments since the new council formed in January: Our new council has continued to make steady progress on a range of issues, large and small, with most actions requiring split votes.

Environment: endorsed the Green New Deal. This resolution got a 7-0 vote, but no teeth.

Transportation: Bus passes and Jump Bike credit will be provided for all downtown workers. Also, new city vehicles will be electric.

Homelessness: Secured funding for a future 24/7 homeless facility and day center. Also, City Hall bathrooms are to be reopened to the public during business hours.

Tenant Protection: Increased funding for tenant legal aid and protection.

Labor: Significant gains toward comparable pay for city workers in SEIU contract.

Land Use: Killed the corridors plan, a development boondoggle abhorred by Eastside residents.

Open Government: Oral communication put back on the 7 p.m. agenda so working people can be present. Also, funding secured to televise Planning Commission meetings.

Our city is better for our Progressive council majority!

Allan Fisher
Santa Cruz
What Will You Do Then?

Reading the letters supporting the recall, and the severe malignment of our homeless population, one can only surmise that the once loving, free-spirited Santa Cruz has become a bastion of haters. Well, hold onto your hats: The entire world is in accelerated migration, and your next beach annoyances will speak, look different, perhaps be less tolerant. What will you do then?

Gloria Sams
Santa Cruz

---
PHOTO CONTEST WINNER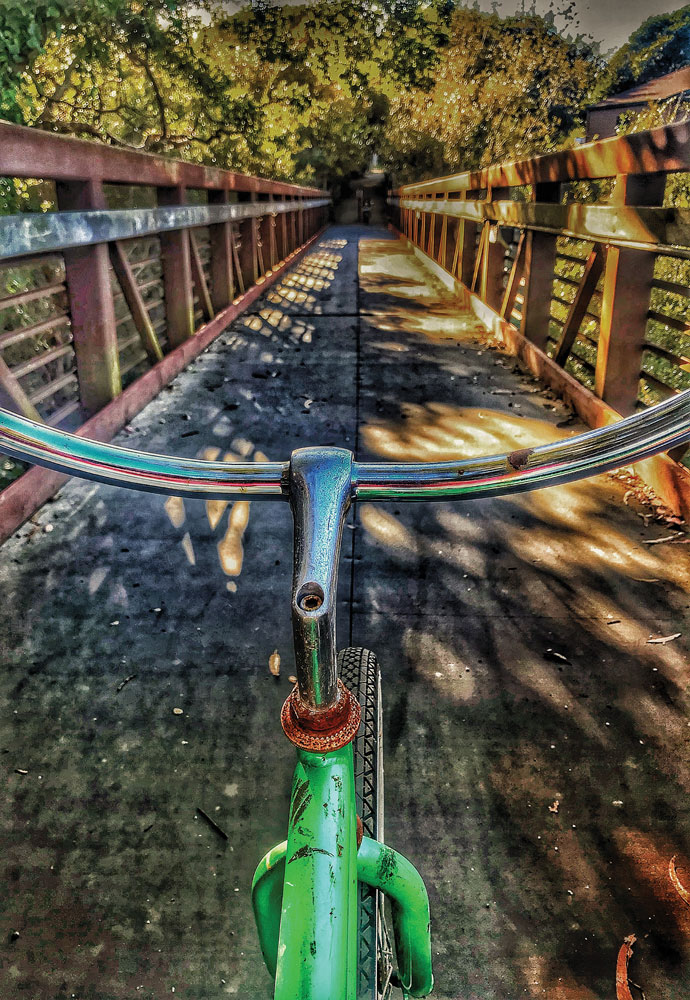 Submit to [email protected]. Include information (location, etc.) and your name. Photos may be cropped. Preferably, photos should be 4 inches by 4 inches and minimum 250dpi.
---
GOOD IDEA
After a year-long search, the Santa Cruz Museum of Natural History has appointed one of its own as its next executive director. Felicia Van Stolk, who grew up locally, graduated from UCLA with a major in Marine Biology and a minor in Conservation Ecology. As the museum's first woman of color to serve as education director, Van Stolk expanded programs and partnerships. Her first event as executive director will be "California on Fire" at the Rio Theatre on Thursday, Sept. 19.
---
GOOD WORK
From Año Nuevo State Beach to Rio Del Mar, Save Our Shores volunteer crews will be picking up trash this weekend as part of the 2019 Coastal Cleanup Day on Saturday, Sept. 21. In the San Lorenzo Valley from 9 a.m. to noon, the Tobacco Education Coalition will be at Felton Covered Bridge Park, with a focus on collecting cigarette butts. During last year's cleanup, 2,412,151 butts were collected worldwide, making them the most littered item in the world. For more information on local cleanups, visit saveourshores.org.
---
QUOTE OF THE WEEK
"Our very lives depend on the ethics of strangers, and most of us are always strangers to other people."

-Bill Moyers