EDITOR'S NOTE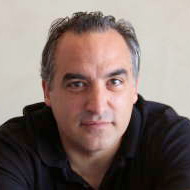 Sure, opening public schools up to all students right now is risking not only the health of our children, but also our entire community. And sure, they would undoubtedly close within a couple of weeks after one if not multiple outbreaks of Covid-19 scares everyone back to their senses. And yet, what parent hasn't briefly considered that even that brief respite from distance learning just might be worth it, while trying to explain to their kid how to multiply decimals, calculate the area of a geometric plane or whatever other grade-equivalent nightmare they are now tasked with teaching?

In his story for our Back to School Issue—somewhat ironically named under the circumstances, it's true—Todd Guild examines both how parents and students are coping with these challenges (spoiler alert: not well) and if we can expect any normalcy to return to school in the near future. He also writes about why the timing may now be right for Cabrillo College to be renamed. Meanwhile, Wallace Baine explains how a new two-volume book takes a remarkably in-depth look at the history of UCSC.

I also want to remind readers who saw our cover story last week about the "Love You Madly" fire relief effort that the second week of videos from local and national musicians is now up at santacruzfirerelief.org, encouraging donations to Community Foundation Santa Cruz County's Fire Response Fund. There's a very sweet message from Los Lobos' Louis Perez, in which he talks about how "Santa Cruz has always had a special place in our heart," and the band contributes a performance of "Anselma." There are also songs from Mira Goto, Tess Dunn, Keith Greeninger, Henry Chadwick, Poor Man's Whiskey, Cement Ship—and those are just the videos for this week. Make sure to check out the new releases every week, and please donate to help the hundreds of fire victims in our community.

STEVE PALOPOLI | EDITOR-IN-CHIEF
---
LETTERS TO THE EDITOR
Read the latest letters to the editor here.
EXPANDING EMPATHY

Reading the latest Good Times about the Fire Relief campaign (GT, 9/16), I was struck by the similarities of circumstance with many of the homeless in our community. They, too, have lost their homes, but unlike the fire victims, they have truly lost everything else. They have no assets or friends to fall back on. Fire victims have lost physical assets, which is a great psychological loss, but they have friends, family, the land, insurance and an outpouring of help from the community to aid in their recovery. And I, for one, am glad to help in that effort.

I realize that helping the homeless requires a long and sustained effort because the depth of their helplessness and lack of resources makes reintegration back into society a very hard thing to accomplish. I just hope our community's eyes are opened a little wider as a result of this tragedy to view our homeless with a heightened sense of compassion and empathy as we help fire victims recover from this conflagration.

Richard Rammer | Santa Cruz

 
 Trail Decision is Not Either-Or

So train or bus. It's come to this. That's like asking us if we want boots or galoshes when really we wanted running shoes all along. Oh my, our feet are hobbled. 

I know I could never be a politician. I can't answer and respond on the spot. It's been days and nights since I read the "Major Decision" train-or-bus group letter (GT, 9/2). It bothered me when I read it, but it took days of riding around on my bicycle and nights in between to arrive at the realization that what's happening in our body politic at the macro and micro level is this strange weaving of narrative to accomplish certain outcomes, not all of which are apparent on the surface; i.e., nothing is quite what It seems. I guess you could say we're living in a fairy tale. 

Where I arrived at is that you could take this whole letter and just switch out a couple of lines and it would be just as "true." We could have had a world-class transit trail (our Santa Cruz finessed version of Monterey) within months of signing the deal and instead we've been forced to be in traffic—and heavy traffic at that—all the while knowing we have this treasure of a coastal corridor worth its weight in gold to our day-to-day quality of life. 

Randomly selected citizens who came into the Wise Democracy Citizens Wisdom Council on the rail corridor expressed in the first evening that there was some strange kind of fight going on that nobody could make sense of. There was a general feeling that everybody would love a train but nobody really knew if it made sense for our demographic. Two days later from their own process, through being dynamically facilitated; that means it's what comes out of them entirely, they emerged with "railbank the corridor so that we don't lose the possibility of some futuristic light rail and open the rail corridor forthwith to modes of transport including bicycles and electric (swift people-movers) as well as space for families and elders to pedal along at their own pace, but for goodness sake just give the community the means to commute and recreate in this safe corridor away from traffic…yesterday."

Central to what they distilled in their hours together is that this actually isn't about transportation per se, it's about a bigger conversation as a community that we haven't even begun to have. 

You can check out Santa Cruz County citizen wisdom council archival on the rail corridor at peoplewisdom.org. It happened in January 2019 and was the first Wise Democracy Citizens Wisdom Council in Santa Cruz County.

Corinna McFarlane | Santa Cruz
---
PHOTO CONTEST WINNER
DAVID SPADE & ROB SCHNEIDER – 8 pm – COMEDY IN YOUR CAR
Think DRIVE-IN meets LIVE ENTERTAINMENT
Visit: https://www.concertsinyourcar.com
Each ticket is valid for ONE car. The number of passengers must not exceed the number of safety belts /seats in your vehicle.

CBF Productions is proud to present California's FIRST social distancing LIVE Entertainment series, "Concerts In Your Car" at the Ventura County Fairgrounds!
This drive-in concert series will create a new entertainment experience – all from the comfort and safety of your own vehicle.
DAVID SPADE & ROB SCHNEIDER – COMEDY IN YOUR CAR ***LIVE IN PERSON, ON STAGE***
David Spade: Nominated in 1999 for an Emmy Award for his memorable role as Dennis Finch, the wise-cracking, power-hungry assistant on "Just Shoot Me," David Spade became a household favorite during his five-year stint as a cast member on NBC's "Saturday Night Live." He was also nominated for a Golden Globe in 2000 and an American Comedy Award in 1999 for his work on NBC's "Just Shoot Me."
Spade's new late-night series "Lights Out with David Spade" premiered on Comedy Central last month. The series follows "The Daily Show" at 11:30PM and features Spade's signature take on pop culture news of the day while incorporating field segments that mirror his popular Instagram stories. He recently wrapped production on the Netflix original comedy, THE LAST MISSY and is signed on to star in Diablo Cody and Jason Reitman's half-hour comedy which is currently in development at HBO.
Rob Schneider is an accomplished actor, comedian, screenwriter and director. A stand-up comic and veteran of the award-winning NBC sketch comedy series Saturday Night Live, Schneider has gone on to a successful career in films, television and continues his word-wide standup tour.
Most recently, Schneider launched his first ever podcast "See What Happens," available on streaming platforms. Hosted by Schneider and his wife Patricia Maya Schneider, the weekly show features occasional guests-from the duo's Hollywood friend to their gardener while dissecting show business, their contrasting parenting methods, jokes, good food, philosophy and more. New episodes begin airing in August
Extra high 360 degree stage and screens will ensure a good viewing experience for everyone.
Sound will be distributed via FM radio. If your car stereo is not working, please bring a FM radio.
Space is very limited.
All the event information can be found on our website at ConcertsInYourCar.com, please be sure to review FAQs before purchasing and arriving, but here is some info to get you started:
Each ticket is valid for ONE car. The number of passengers must not exceed the number of safety belts /seats in your vehicle.
All vehicles are subject to search.
All tickets are first come, first parked, in the row you purchased and will not be assigned prior to arrival (first come, first parked basis). Parking attendants will direct each driver to a parking space in their designated row upon arrival. To ensure you don't miss a thing, we added large video screens on each side of the stage.
All CDC and State of California guidelines will be followed, and we are working closely with Ventura County and the City of Ventura to ensure this event meets or exceeds all recommended standards.
To be considerate of all attendees we do not allow smoking at this event. Thank you for your understanding.
We ask that all attendees stay inside/by their vehicle. You are allowed to sit in folding chairs by your vehicle but you MUST wear a face mask and maintain social distancing.
You may view the show from the bed of your truck. You may not be sitting so high as to obstruct the view of others. You MUST wear a face mask.
Hatches may be open but must not exceed roof height. If hatch is spring loaded please tie it down so it doesn't obstruct the view of others. Please use common courtesy so everyone can enjoy the show.
If a medical condition exists that prevents a guest from wearing a face-covering, then they must remain inside their vehicle at ALL times. No exceptions.
Portable restrooms will be available onsite. We ask that only two people per car at a time leave the vehicle to use. Please wear a mask and follow social distancing guidelines
In the event it is necessary for a fan to leave their vehicle, safe social distancing will be strictly enforced. Failure to follow safe social distancing, or requests of staff members for participants to follow, will cause the participant to be subject to ejection.
Event staff will be wearing personal protective equipment as required by CDC guidelines.
Tickets are ONLY available online and in advance.
Your ticket is only valid for the DAY & TIME on the top of the ticket. Nontransferable to another show.
No RVs or buses allowed.
All lifted trucks and high profile vehicles (any vehicle over 6.5 feet tall) MUST park in the ORANGE, RED, GREY OR TEAL SECTIONS.
Rain or Shine event. All sales are final and there will be no refunds.
No in and out privileges.
Outside food and drinks are permitted.
Please review ALL facts on our website prior to arrival.
Gates open 90 minutes before show starts.
All sales are final and there will be no refunds. This is a rain or shine event and there are no refunds. In the unlikely chance of a Thunder, Wind or Lightning Storm and the event gets canceled due to safety concerns there will be no refunds. Management reserves the right to refuse service to anybody or to revoke your tickets.
RELEASE AND WAIVER OF LIABILITY AGREEMENT by entering the fairgrounds ALL ("Participant"), acknowledge and agrees to the terms below. Each Person will be participating as a volunteer or participant in the Concert In Your Car Series activities at the Ventura County Fairgrounds premises and facilities (the "Fair"): I AM AWARE OF THE COVID-19 PANDEMIC AND RELATED GOVERNMENTAL ORDERS,DIRECTIVES AND GUIDELINES (COLLECTIVELY "DIRECTIVES"), INCLUDING DIRECTIVES FOR FREQUENT HAND WASHING, SOCIAL DISTANCING AND USE OF FACE MASKS IN PUBLIC LOCATIONS. I AM AWARE THAT THESE ACTIVITIES ARE OCCURRING IN A PUBLIC LOCATION DURING THE COVID-19 PANDEMIC, AND ALSO POTENTIALLY INVOLVE LIVESTOCK OR OTHER FAIRGROUNDS ACTIVITIES, AND ARE THEREFORE HAZARDOUS ACTIVITIES. I AM AWARE THAT I COULD BE INFECTED, SERIOUSLY INJURED OR EVEN DIE DUE TO COVID-19 OR DUE TO ACTIVITIES ON THE FAIRGROUNDS INCLUDING BUT NOT LIMITED TO LIVESTOCK ACTIVITIES. I AM VOLUNTARILY PARTICIPATING IN THESE ACTIVITIES WITH KNOWLEDGE OF THE DANGER INVOLVED AND AGREE TO ASSUME ANY AND ALL RISKS OF BODILY INJURY, DEATH OR PROPERTY DAMAGE, WHETHER THOSE RISKS ARE KNOWN OR UNKNOWN. As consideration for being permitted by the Fair, the State of California ("State"), the County of Ventura(the "County"), and any lessor of the fair premises ("Lessor"), to participate in these activities and use the Fair premises and facilities, I forever release the Fair, CBF Productions (Producer Of Shows), the State, California Fair Services Authority ("CFSA"), the County, the Lessor, and any fair affiliated organization, along with their respective directors, officers, employees, volunteers, agents, contractors, and representatives (collectively"Releasees") from any and all liabilities, causes of action, lawsuits, claims, demands, or damages of any kind whatsoever that I, my assignees, heirs, distributees, guardians, next of kin, spouse and legal representatives now have, or may have in the future, for injury, death, or property damage, related to (i) my participation in these activities, (ii) the negligence or other acts of any Releasee, whether directly connected to these activities or not, and however caused, or (iii) the condition of the premises where these activities occur, whether or not I am then participating in the activities. I also agree that I, my assignees, heirs, distributees, guardians, next of kin, spouse and legal representatives will not make a claim against, sue, or attach the property of any Releasee in connection with any of the matters covered by the foregoing release. I HAVE CAREFULLY READ THIS AGREEMENT AND FULLY UNDERSTAND ITS CONTENTS. I AM AWARE THAT THIS IS A RELEASE OF LIABILITY AND A CONTRACT BETWEEN MYSELF AND THE FAIR, CBF PRODUCTIONS, THE STATE, CFSA, THE COUNTY, AND THE LESSOR.
Submit to [email protected]. Include information (location, etc.) and your name. Photos may be cropped. Preferably, photos should be 4 inches by 4 inches and minimum 250dpi.
---
GOOD IDEA
POWER OF FUN

Santa Cruz County has launched the Powered by Me campaign to gather community input to help develop the county's first-ever Active Transportation Plan. The plan will provide a roadmap for future improvements for walking and bicycling in unincorporated Santa Cruz County with funding from Caltrans Sustainable Communities Transportation Planning grant and matching funds. Those who live, work, or play in unincorporated Santa Cruz County may provide input on biking and walking infrastructure at ecoact.org/poweredbyme. 
---
GOOD WORK
CITIZEN GAIN

The county's election office is getting ready to drop ballots in the mail Oct. 5. California is allowing all registered voters to vote from home in an effort to slow the spread of the novel coronavirus. Voters impacted by the CZU Lightning Complex fire do not need to re-register. They do, however, have the option of filling out a change-of-address form at votescount.us. Ballots can't be forwarded. Residents may also go to an in-person location to get a ballot or sign up to receive a ballot via email.
---
QUOTE OF THE WEEK
"Well we got no class/And we got no principals/We ain't got no innocence/We can't even think of a word that rhymes."

-Alice Cooper