EDITOR'S NOTE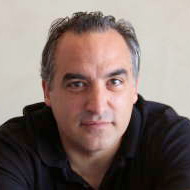 Back in March, it seemed like things couldn't get any worse for local businesses, with pandemic panic in full swing and restrictive shelter-in-place orders keeping most of them from being physically open to customers, if they could be open at all.

But if 2020 has taught us one thing, it's that just when you think things can't get worse, they do. And as Wallace Baine reports in his cover story this week, many local businesses are actually facing a more difficult situation this fall than they were in the spring.

On the surface, it may seem that the economic situation has improved. Most stores can once again let customers in, at least in limited capacity. And all it takes is a stroll through downtown Santa Cruz on a weekend afternoon to see that streets virtually empty for months are now busy again. But unfortunately, these surface-level improvements are masking much deeper concerns for small businesses. Wallace's story lays out clearly why it's even more important now than it was in March to support our local business community—and the consequences if we don't.

Let me also just remind you that a new batch of releases has dropped at santacruzfirerelief.org for week three of the "Love You Madly" campaign to raise money for fire victims. This week features contributions from Jesse Daniel, the Coffis Brothers with Tim Bluhm, Alison Steele and more. Please check out their work and give to this amazing effort. 

STEVE PALOPOLI | EDITOR-IN-CHIEF
---
LETTERS TO THE EDITOR
Read the latest letters to the editor here.
Issue or Non-Issue?

Hmm, article by T. Guild on page 30 of the Sept. 23 Good Times …"Shunning…horrific legacy." Gee, no editorializing here. How irritating that this non-issue has not gone back into the virtue-signaling closet from which it emerged. Instead of getting their panties in a bunch because famous people of 300-some-odd years ago don't share modern values and had a vastly different reality? Hopefully next election we can install some adults, complete with judicial temperament. I hope the Cabrillo board instead concerns itself with physical plant maintenance, helping ensure that the college survives the current enrollment crisis from the so-called pandemic and maybe paying off some of those multiple bonds on my tax bill instead of coming up with new ways to incur debt. Oh, and please don't pull down any statues while you're at it.

Pureheart Steinbruner | Aptos


No Wands to Wave

Whenever a letter to the editor starts out with a lengthy paragraph quoting climate crisis statistics, I always know it's going to be followed by an impassioned paean for the writer's personal corner of the issue. The letter of 9/2 in GT was no exception, this time an oft-repeated anthem for a train on the county rail corridor.

Just once, I'd like to hear the train supporters say, out loud, that 2/3 of Santa Cruz County voters will have to approve an increase in our sales taxes to build and operate a train.

I'd also like to hear them address the issue of how this commuter train can only travel at 10 mph or less, due to federal limitations for our decayed tracks, but nevertheless we should not remove the tracks (and save lots of money).

Even more, I'd like to hear them explain how Santa Cruz County, smaller and poorer than Sonoma and Marin, will be more successful—read: financially solvent, frequent service, low fares—in our rail operation than they have been, by multiple measures.

No thinking person disputes climate change, or the need to deal with transportation to improve the planet's sustainability, but lobbying for a train—or whatever in the rail corridor—is only one piece of an important and complex project. Presently there are more transportation options today than were invented or even thought of 20 years ago, several of which could be operated on the corridor and throughout our county within a few years. 

It's taken nine years to complete numerous corridor studies—coincidentally all settling on a train as the best option (without regard to cost or funding), while discussion of this same train goes back as far as 1983, to my own knowledge: 37 years. It begins to seem as though the train supporters don't really see "time is of the essence" in climate change—they only want a train!

Let's do something faster and cheaper that will genuinely make a start at saving our planet sooner rather than later, and stop fantasizing as if there's a train fairy who has only to wave their wand, if they can ever get around to it.

Nadene Thorne | Santa Cruz 


---
PHOTO CONTEST WINNER
Artichokes flower on the Ohlone Bluff Trail at Wilder Ranch. Photograph by Cristy Norian.

Submit to [email protected]. Include information (location, etc.) and your name. Photos may be cropped. Preferably, photos should be 4 inches by 4 inches and minimum 250dpi.
---
GOOD IDEA
OFFERING DEFENSE

Santa Cruz County has begun succession planning for indigent defense services in Santa Cruz County, including exploring the possible creation of a public defender's office. The Biggam, Christensen and Minsloff law firm has provided defense attorneys for those who couldn't afford to pay one since 1975. The firm's contract with the county runs through June of 2022. The Board of Supervisors will review its options on Tuesday, Oct. 6. 
---
GOOD WORK
TAKE CARE OF BUSINESS

A second round of the Santa Cruz County Cares Recovery Program is on the way for small businesses impacted by Covid-19. Grants of up to $15,000 will go toward providing immediate financial support to businesses located in Santa Cruz County, including the cities of Capitola, Santa Cruz, Scotts Valley, and Watsonville. This round of grants is available to both essential and non-essential businesses with fewer than 25 employees. For information and applications, visit sccvitality.org/business/CARESgrant.aspx.
---
QUOTE OF THE WEEK
"I beg you take courage; the brave soul can mend even disaster."

-Catherine the Great