EDITOR'S NOTE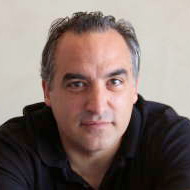 If you think it's depressing reading all the bad news in 2020, believe me, it's just as distressing to deliver it. I find myself often wondering where our hope comes from in times like this. One answer, for a lot of us, is music, and this week's cover story by Aaron Carnes about how Kendrick Lamar's songs have inspired Black Lives Matter activists speaks to the power it has in our lives.

Music has probably been a part of protests as long as protests have existed, and pop music has been an essential part of social movements since at least the 1960s. No one can predict when a certain artist or song will click with a certain cultural flashpoint; I recently read a piece that pointed out how remarkable it is that Bob Dylan will be forever linked to protest songs, considering the majority of those he wrote came out in the short span of years early in his more than five-decades-long career. But that brief period happened to coincide with a huge activist movement (several, in fact) that needed a soundtrack. We are once again in a nationwide fight for social justice, and today's activists have found their own muses; the story of how Lamar became one of them is compelling and illuminating.

Music can also provide hope in a different way, and that's why Good Times is partnering in a new fundraising campaign for wildfire victims called "Love You Madly — Artists for Santa Cruz Mountains Fire Relief." Conceived by locals—Jon Luini in conjunction with Susan True of Community Foundation Santa Cruz County and Matthew Swinnerton of Event Santa Cruz—it's an exciting effort that will draw on national, regional and local artists like Joe Satriani, John Doe of X, Alwa Gordon, Tess Dunn, Taylor Rae and many more. GT is the media partner, and we'll be announcing all the details of the campaign's launch in next week's issue, so check it out!

STEVE PALOPOLI | EDITOR-IN-CHIEF

 
---
LETTERS TO THE EDITOR
Read the latest letters to the editor here.
School Solutions

The spread of Covid-19 does not end with the school bell. Having strict rules during the 8-10 hours schools may be open each week and then having working parents scramble to create a patchwork of childcare the other 30 hours of the work week is not the systems-level solution needed to prevent the spread of this virus.

Districts must also stop saying distance learning can be equitable just by giving every child a laptop and free WiFi, as nationally only 33% of whites and Asians, 20% of Blacks, and 16% of Latinos can work from home, and 27% of children live with only one parent.

Real potential solutions include the government or foundations providing funding for:

– Districts to coordinate with the many local outdoor education programs to educate students outdoors;

– Paying one working parent a stipend to not work and homeschool;

– Hiring additional teachers so students can all livestream in small groups;

– Providing teachers with professional development to create engaging online and offline learning, as it is unhealthy and ineffective for K-6 students to learn 100% online.

If districts cannot support teachers to put together high-quality online distance learning, then even more public-school parents (many of whom are probably upper-income and white) will turn to private education or homeschooling, leading to the defunding of public education, teacher layoffs, and the disenfranchising of lower-income students who are unable to learn online, as their parents cannot work from home, leaving the remaining teachers to create online curriculum that no one will use.

High-quality public education is essential and a right, but districts cannot solve these problems alone. This is a Rosie the Riveter moment for public education. It is time for Santa Cruz to come together to reimagine and properly finance public schools.

Jacob Sackin | Santa Cruz


Stand Together

It's unfortunate that in our community, that there are still spoken words of racism. There's an old way of thinking, where people claim that there's an "n-word" for every race. I was disgusted to hear this from a supposed friend of mine (that this was how he really felt) even in today's sad state of affairs. I recognize this can be pure ignorance, but the fact remains that this sort of mindset needs to be abolished (like, centuries ago).

I'm reaching out to say that we need to stand together more so now than ever before; before our world becomes more unlivable than it is today. Privileged or not, we need to start putting ourselves in other people's shoes and ask yourself one question: Would I want to be treated this way? Your answer will decipher your actions. Hopefully they are righteous ones. One love for all, and all for one.

Rebecca Wallace | Santa Cruz


 Protect the Election

As a voter in Aptos, I feel confident about my ability to vote safely and securely in the upcoming elections. However, many people in this country can't say the same. The U.S. has a history of disenfranchising voters and it is very concerning to me that, given the current situation, our Congress doesn't do more to help the states to prepare for the elections. Experts estimate we need at least 4 billion dollars to remedy this. Every voter needs safe options to vote by mail, early and on Election Day. Instead, very little has been done so far and the USPS is being sabotaged. Congress must pass additional funding to make sure November elections are inclusive and fair.

Natalie Beebe | Aptos



---
PHOTO CONTEST WINNER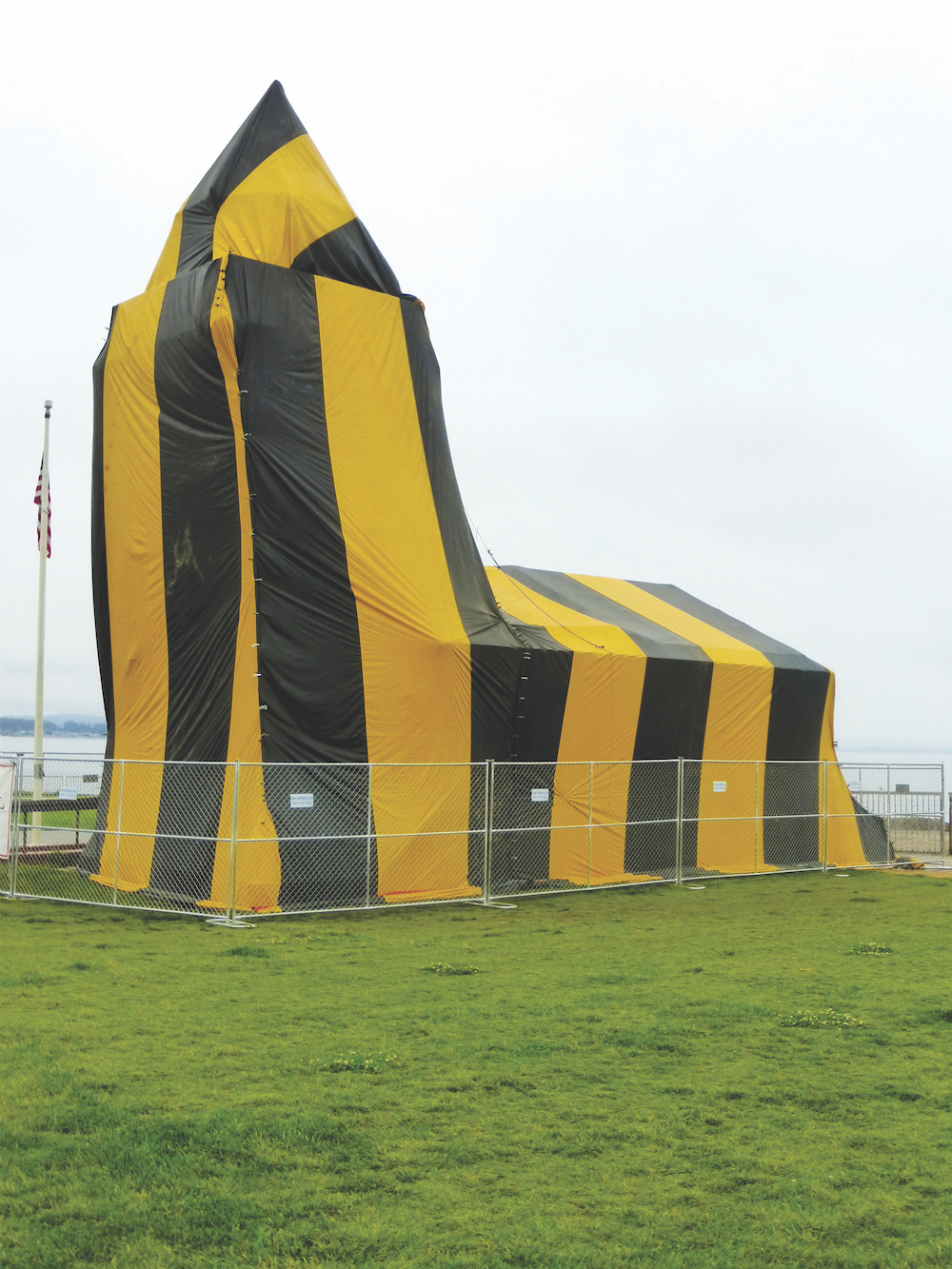 The Santa Cruz Surfing Museum was fumigated last week after a termite infestation was discovered. Photograph by Ross Levoy.
Submit to [email protected]. Include information (location, etc.) and your name. Photos may be cropped. Preferably, photos should be 4 inches by 4 inches and minimum 250dpi.
---
GOOD IDEA
MATTER OF FACT

On Saturday, Sept. 12, Santa Cruz will become the first city in the U.S. to create a city-sanctioned, permanent Black Lives Matter mural installation. Unanimously approved by the City Council in June, the mural will be in the middle of Center Street in front of City Hall. Participation in the project is open to all community members. This mural painting event, the brainchild of Santa Cruz artist Abi Mustapha, will run from 10am to 5pm. Volunteers may sign up through Sept. 10 at forms.gle/SKqB6rsQYxJWmHqb7.

 
---
GOOD WORK
NEED TO FEED

The Santa Cruz County Emergency Operations Center has announced free meals for evacuees of the CZU Lightning Complex fire. The meals are available at the Recovery Resource Center located at Kaiser Permanente Arena to residents who've been processed through the center. An anonymous donor is providing meals via participating local restaurants, like My Mom's Mole, Woodstock's Pizza, Barceloneta, Rogue Pye, Half Moon Bay Brewing, Kickin' Chicken, Full Steam Dumpling, Feel Good Foods and Hanloh Thai Foods. Each meal will be ready for pickup around noon. 
---
QUOTE OF THE WEEK
"Long live protest songs, in whatever form they take."

-David Levithan