EDITOR'S NOTE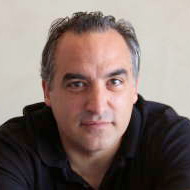 It's funny how so many people who never had opinions about football suddenly have opinions about football. And most of those opinions don't even have to do with game itself. After Colin Kaepernick's anthem-kneeling became a political issue, there were even people I know who had never been interested in the NFL, but felt like, "Well, I guess I have to watch football now, just to support him." I don't think they really did, though, and then when NFL owners shut Kaepernick out of the game before the 2017 season, those politically motivated almost-fans were off the hook. But then when the president's tweets about anthem protests turned watching the NFL into an anti-Trump statement, I started hearing the same talk again. Being a theoretical football fan has really been a roller coaster ride.

Another common refrain I've heard about the sport is, "Who would let their kid play football now?" Well, a lot of people. As Jacob Pierce's cover story points out, it's still far and away the most popular high school sport. His story gets underneath that question to examine why Santa Cruz County youth are still playing football, and how the controversies over head injuries at the pro level have affected—or not affected—how they play. The answers provide some real insight and a much-needed dose of reality at a time when the discussion around these issues seems to be all-too abstract.

STEVE PALOPOLI | EDITOR-IN-CHIEF
---
LETTERS TO THE EDITOR
Read the latest letters to the editor here.
Re: "Control Groups" (GT, 9/5)

We highly value our Constitutional rights to free speech, privacy, and property rights. Unfortunately, these rights were all violated Thursday morning after midnight. We had displayed two large signs—one for Richelle Noroyan's city council campaign and the other for No on M. That political fanatics trespassed and stole our property, including the 12-foot mounting frame, is shocking but not surprising.

We do not own rental property, but we're against Measure M because it will have negative impacts on our downtown neighborhood. Rental property owners will lose control of who lives in their houses, condos, and apartments. Since the trespass and theft occurred, we have found out that many other signs posted by our neighbors for Richelle and against M were stolen, thus violating the entire community's rights to speech, privacy, and property rights. These thefts are not isolated incidents, but coordinated efforts on the part of self-righteous thugs who seek to disrupt the electoral process. But we refuse to be intimidated by anti-social behavior and will replace all the stolen signs.

Detlef and Monika Adam
Santa Cruz
Re: "Trestle Mania" (GT, 8/29) 

My wife and I moved to Santa Cruz in the early '70s. It was a time of slow growth/no growth. The facilities that were in existence then were sufficient to get us from place to place fairly efficiently. The Santa Cruz to San Jose railroad had seen its last days in 1940. It wasn't needed then. Its tracks were ripped up and its right-of-way transferred into private hands. By 1970, the main roads in the county, 1 and 17, were adequate to serve our transit needs, both from Santa Cruz to Watsonville and from Santa Cruz to San Jose. I drove the old three-lane Highway 1 daily to Watsonville. It was sometimes scary and dangerous, but it met my needs. With slow/no growth, we saw no real need for much more.

Fast forward to today. The population of this county has exploded, despite the growth ordinances, and there are more people coming to live in this county or just going through it to get over the hill. Our roads are basically the same as they were in 1970, but the population sure isn't. What was adequate in 1970 is totally inadequate today. In hindsight, it was a major error of our predecessors to ignore the possibility of some highway expansion and to totally wipe out rail transportation. We could really use both right now.

Now to my point: we made a mistake years ago by ignoring the rail option. Had we kept the rail and ultimately utilized it, I imagine that traffic on Highway 17 would be far lighter than it is today. Let's not make the same mistake by tearing up the Santa Cruz-Watsonville rail line. One day we could use rail transit to go from Watsonville to Santa Cruz to San Jose. Sure, maybe we can't use the existing rails very effectively today, but at least it will still be there for future generations. I probably won't be around to see it happen, but I would really hate to have this same letter written to the Sentinel by my great-grandson.

Richard Hallett
Soquel
Re: Rent Control

Nice article, but leaving out that the Rent Control Board outlined in the ballot measure wouldn't have to answer to the City Council or City Manager, and are in charge of their own salaries, seems to me worth mentioning. Not sure where the money for their salaries is supposed to come from either. Nothing mentioned about UCSC adding students without building adequate housing for years, putting pressure on rents, also seemed to me an oversight. Just saying.

— Steven Alan

---
PHOTO CONTEST WINNER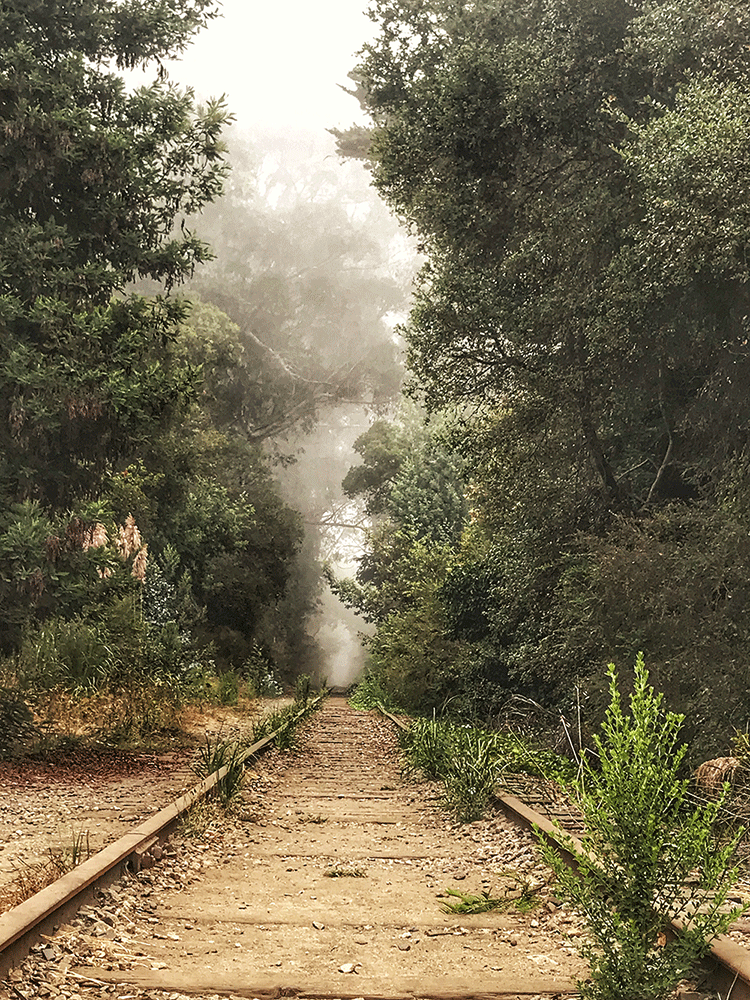 Submit to [email protected]. Include information (location, etc.) and your name. Photos may be cropped. Preferably, photos should be 4 inches by 4 inches and minimum 250dpi.
---
GOOD IDEA
The Santa Cruz County Arts Commission is accepting nominations for Artist of the Year through Friday, Sept. 14. For 33 years, the Arts Commission has selected outstanding artists nominated by the public and honored them through the award, which recognizes outstanding achievement in performing, visual or literary arts. Among the qualifications, nominees must be county residents and have national or international reputation. For more information, visit scparks.com.
---
GOOD WORK
The city of Santa Cruz, Santa Cruz Small Business Development Center and California Manufacturing Technology Consulting are partnering to host a meet-up for small and medium-sized manufacturers in Santa Cruz County. The free event will be from 5-7 p.m. on Wednesday, Sept. 26, at the R. Blitzer Gallery in the Wrigley building, 2801 Mission St., Santa Cruz. To RSVP, email [email protected], or call 737-7944. RSVPs are also accepted via Facebook, Eventbrite and MeetUp.com.
---
QUOTE OF THE WEEK
"The thing about football—the important thing about football—is that it is not just about football."

-Terry Pratchett