EDITOR'S NOTE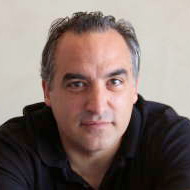 Before I get into this week's cover story, I want to announce that thanks to your generosity, Santa Cruz Gives has hit its fundraising goal—with a week to spare. That's more than $550,000 donated to the 40 nonprofits participating in our holiday charity drive. And what made the biggest impression on me is that just as I was sitting down to write about how even though we've hit our first goal, we can't give up now, we can pull together and make our OMG! goal of $600,000, I found out that we had just received a $10,000 donation to the Animal Shelter of Santa Cruz County Foundation. You guys are way ahead of me.

OK, now back to our regularly scheduled issue. Except nothing is regular this year, including our New Year's Eve issue. Whereas the cover story would normally be about some great band you can go out and see on New Year's … well, that's not where the world is at right now. But even if you can't go out and see them, Aaron Carnes' piece is at least about a great band—one of Santa Cruz's biggest music legends, who have unexpectedly released their first album of new music in 40 years. In the article, he writes about Snail's reunion show at one of Good Times' famous Halloween parties at the Cocoanut Grove in the 1990s, and I was at that show. I suspected that seeing them live would be a letdown after all the "Santa Cruz's most famous band" build-up, but they absolutely lived up to the hype. If you don't know the wild story of this band, or want to know what brought them together again for a new record, don't miss this one.

STEVE PALOPOLI | EDITOR-IN-CHIEF
---
LETTERS TO THE EDITOR
Read the latest letters to the editor here.
Model Behavior

One of nearly 500 signatories to a petition urging Santa Cruz to adopt a Cahoots-style public safety model, I spent four hours glued to Mayor Cummings' timely study session about alternative models to police response for nonviolent 911 calls—the vast majority being incidents involving mental illness, homelessness, and welfare checks. 

Community and council were educated about existing city and county programs—none of which are 24/7, with some cutting police response from two police officers to one accompanied by a social service worker. The concluding 1 1/2 hours, Cahoot consultant Ben Climer presented an overview of the cost-, life-, and dignity-saving 24/7 Eugene Oregon emergency response model which handles nearly 20% of 911 calls at 1/3 the cost of police patrols, freeing police, fire, prisons, hospitals, ambulance for critical work. We were told that for $1.5 million we could have one 24/7 Cahoots-style Mobile Crisis Intervention Response team with a medic and a social service worker that could service 100,000 people. (SCPD budget for 2020 is $31 million, 28.1% of the General Fund.)

Council interest and public support was noticeably high. Cynthia Mathews quickly made a motion calling for more city/county discussion—a tactic that moves nothing forward. Martín Bernal pointed out the looming budget deficit. Cynthia and her council clan refused to accept Sandy Brown's friendly amendment seconded by Katherine Beiers to request a free proposal to find out what the Cahoots consulting fee would be to implement this proven program that could potentially save millions. 

In stark contrast, just a month earlier, with no budget deficit alarm sounded, the same Mathews flock voted to designate $240,000 for a consultant to unravel the quagmire of constructing a new library, 50 housing units and 400 parking spaces, for which costs, funding, and even viability, remain unknown! 

How is it our Council majority favors spending to push a risky development project but are unwilling to simple explore cost-saving measures that would provide improved public health and safety?? Will the new council promote more of the same, with Sandy Brown a lone voice protecting the marginalized? Stay tuned and pay attention!

Sheila Carrillo | Santa Cruz


Nothing to Nowhere

Perhaps to avoid the accusation that the Regional Transportation Commission has done nothing to provide community access to our rail corridor, for over a year they've been building a 12' wide paved trail adjacent to the tracks on the Westside from Natural Bridges Drive (the street, not the Park) to Bay (the street, not the Bay). 

Purchased 10 years ago and still exhibiting "No Trespassing" signs, the rest of the 32-mile rail corridor remains weed and trash-strewn while the RTC has spent millions on studies and "maintenance" like removing graffiti and spraying poisonous chemicals for decayed tracks that must be replaced for any actual train. 

Now it appears that this 1.3-mile "Trail to Nowhere" will cost county taxpayers over $8 million dollars. Crossing eight blocks, it connects nothing to nowhere. How does it help solve our transportation gridlock? More to the point, why is it here?  

Ginger Jacobs | Santa Cruz


---
PHOTO CONTEST WINNER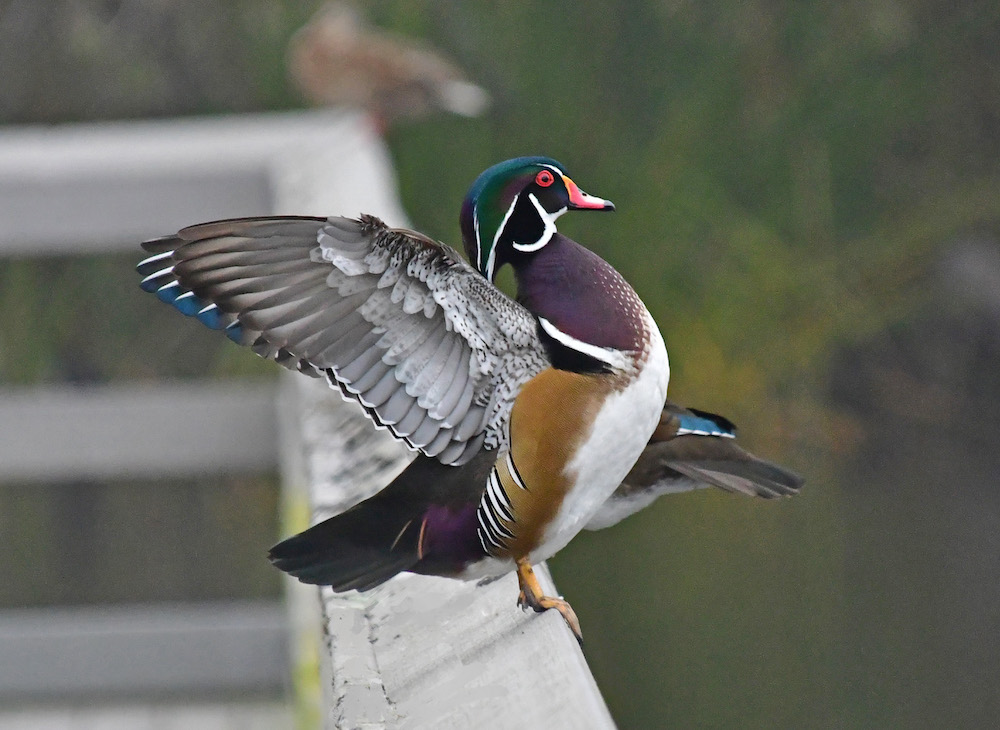 A wood duck at Neary Lagoon. Photograph by Andrew Shachat.
Submit to [email protected]. Include information (location, etc.) and your name. Photos may be cropped. Preferably, photos should be 4 inches by 4 inches and minimum 250dpi.
---
GOOD IDEA
FIXED SENSE

Ali Yanik has spent more than 10 years developing novel biosensor technology to provide rapid, low-cost disease testing. Yanik, an assistant UCSC engineering professor, and his colleagues have now secured a five-year, $3.7 million grant from the National Institutes of Health. He and his collaborators are poised to finish developing and validating a prototype that will detect dengue fever, yellow fever and Zika virus infections, and begin testing it in the field. The technology aims to help control outbreaks through early detection.

 
---
GOOD WORK
MADLY AS EVER

The "Love You Madly: Artists for Santa Cruz Fire Relief" campaign's livestream on Dec. 5 raised $110,000 from direct donations, t-shirt sales, and its online auction, organizers announced today. The two-and-a-half hour livestream featured some of the best videos from the campaign's weekly drops of performances and messages of support from local and national musicians, as well as new performances from artists like Steve Earle, Boz Scaggs and Bonnie Raitt, Sammy Hagar, Kevin Cronin and many more. The livestream will be rebroadcast on Jan. 15 at 7pm; go to santacruzfirerelief.org for more information and to donate.


---
QUOTE OF THE WEEK
"May the dreams of your past be the reality of your future."

-Jimi Hendrix