EDITORIAL NOTES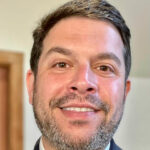 What the hell is going on with this insane weather? It's hard to believe that it's been more than 10 days since those first drops of rain fell from the sky. 2023 will be forever known as the year that began with an atmospheric storm that caused more destruction than most of us have ever seen in our lifetimes. Is it a sign? Who's to say? As you'll read in this week's cover story, we have more questions than answers, and so many people need help—our neighbors, our friends, our essential workers who we trust to educate and keep our children safe are suddenly without homes. Even with homeowners and flood insurance, several Santa Cruz County homeowners and small businesses are fighting an uphill financial battle.
On Jan. 10, Gov. Gavin Newsom was in Capitola—where powerful waves destroyed a large section of the wharf and took out a chunk of the historic pier that led to Zelda's days earlier—as massive cleanup efforts continued. Maybe he has some answers.
In the good news category, Santa Cruz Gives raised $1,107,375.51 for 63 local nonprofits. It wouldn't have been possible without our amazing sponsors, so let's acknowledge them all. Thank you to the Volunteer Center of Santa Cruz County, Community Foundation Santa Cruz County, Applewood Foundation, Joe Collins, Driscoll's, Inc., Monterey Peninsula Foundation, Santa Cruz County Bank, Wynn Capital Management, The Pajaronian and Press Banner.
Remember, Best of Santa Cruz County voting is open through Jan. 31! Show your local love at goodtimes.sc.
ADAM JOSEPH | INTERIM EDITOR

---
Early in 1982, Andrew Lenz showed me the rising waters of the San Lorenzo River from the rooftop of Lenz Arts. A few hours later, a section of the log-battered Soquel Avenue Bridge fell into the waters below.
Fallen timber also stopped up the Soquel Creek and a muddy puddle swallowed up Porter Street. Lee May and I waded through the publishing company's offices salvaging business records and typesetting machinery as levels inside rose to the window sills.
In Ben Lomond, a hill slid, crushing homes in mud and killing 10 people. All told, the flood of '82 was Santa Cruz County's deadliest natural disaster, with 22 lives lost, more than triple the toll of the Loma Prieta Earthquake seven years later.
Appreciating nature's power is a lesson that cracks the illusion of safety and climate change denial. I brought my young daughters to Capitola's Esplanade on Sunday, where they saw the closed and sandbagged restaurants behind chain link fences and yellow police line tape, the bisected wharf and the driftwood covered beach. Below the seawall, they gathered sticks and built a teepee-shaped structure.
My eldest asked me if it would be there tomorrow. I assured her that it would float away when the waters rose or be toppled in a wind gust. Everything we build will be gone someday.
Be safe and mindful in the meantime. The same hydrogen and oxygen molecules that sustain us can take away what they make possible.
DAN PULCRANO | PUBLISHER
---
PHOTO CONTEST WINNER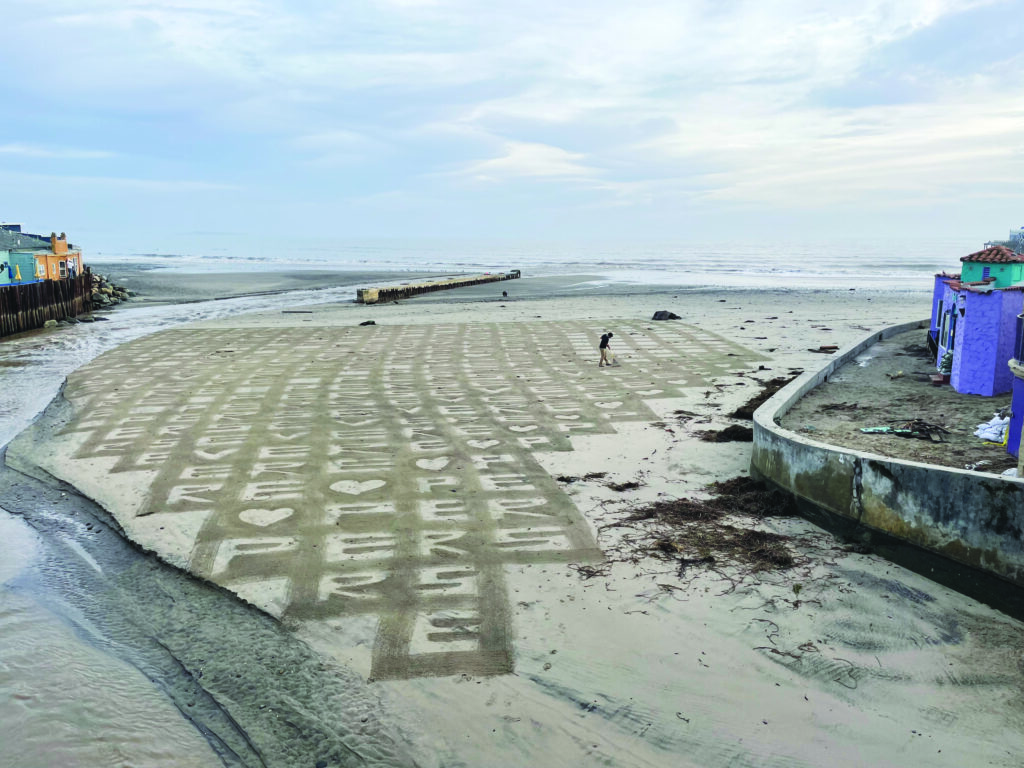 Submit to [email protected]. Include information (location, etc.) and your name. Photos may be cropped. Preferably, photos should be 4 inches by 4 inches and minimum 250dpi.
---
GOOD IDEA
FLOOD LINE
If you've felt helpless as storms wreak havoc on our beloved county, we offer ways to support our cities and neighbors. Across the county, cities are asking for residents to sign up to help clear debris, manage shelters and fill in for other emergency response roles. Or, if you or someone you know has experienced flooding, you can request volunteer assistance. Whether you want to offer help or need some, check out: scvolunteernow.org
---
GOOD WORK
HUNGER HELPERS
There's so much we could highlight during this historic storm. Here are just a couple of organizations providing excellent resources for the community. Second Harvest Food Bank is preparing ready-to-eat meals and meal kits for displaced residents: call its hotline at 831-662-0991 for more information. Community Foundation Santa Cruz County created a disaster fund for residents and small business owners: cfscc.org/disaster
---
QUOTE OF THE WEEK
"Tell people there's an invisible man in the sky who created the universe, and the vast majority will believe you. Tell them the paint is wet, and they have to touch it to be sure."

― George Carlin