EDITOR'S NOTE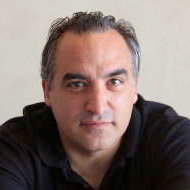 There's not many holidays we do themes around, but I've always felt like it was important to do an Earth Day issue. We all make jokes about overhyped holidays (yes, stores will be putting out their Christmas stuff any time now), but Earth Day—which falls on April 22 this year—is chronically underappreciated. It was founded in 1970 by San Francisco peace activist John McConnell, and it's worth going back and reading the original Earth Day Proclamation he wrote; it's a beautiful piece of writing that asks world leaders to not only "redirect the energies of industry and society" toward sustainability and "provide an opportunity for the children of the disinherited poor to obtain their rightful inheritance in the Earth," but also to "peacefully end the scourge of war." All of those goals resonate deeply this year.
Luckily for me, it's very easy to put together an issue focused on sustainability issues when we have a science writer like Erin Malsbury. She has a great cover story on foraging which takes a much more comprehensive look at the phenomenon than I've seen before—we all know about mushroom foraging, but what about seaweed? It may inspire you to go out and do some gathering yourself. Erin also writes this week about the struggles at—and potential of—our much-heralded PG&E alternative Central Coast Community Energy. It's a balanced look at critics' charges (no pun intended, for once) and agency counterpoints that cuts through the incredible layer of bureaucrat-speak around this issue. Happy Earth Day, and here's to a better world.
STEVE PALOPOLI | EDITOR-IN-CHIEF
---
LETTERS TO THE EDITOR
ONLINE COMMENTS
RE: CASEY SONNABEND

One correction, if I may … Anne Rice was not a benefactor of Casey's. It was her husband that loved Casey and his work and who kept him in paint and canvas with a roof over his head for several years.
— Dag Weiser
Ryan Masters responds: Yes, Stan Rice was the initial contributor, but Anne signed off on the trust. Also, Stan died in 2002 and Anne continued payments until her death. However, Anne didn't love Casey at first, and was jealous of his relationship with Stan for the first decade or two.
RE: STREET VENDING
Hallelujah on restricted street vending! It's crowded enough by the beach without having to sidestep dozens of carts brought by vendors from the East Bay selling trinkets. The beach is for locals and visitors, not vendors.
— Reality Check
Let people sell what they want. The tourists obviously want it or else these sellers wouldn't be there selling. This is capitalism, that is the reality.
— Reality Truth
Read the latest letters to the editor here.
---
PHOTO CONTEST WINNER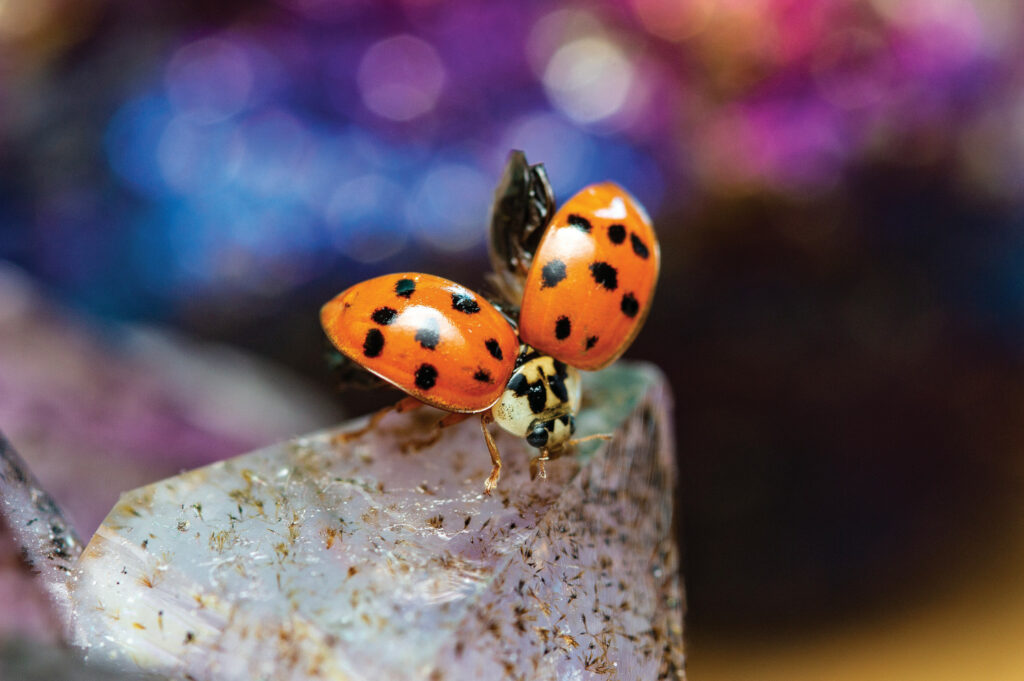 Submit to [email protected]. Include information (location, etc.) and your name. Photos may be cropped. Preferably, photos should be 4 inches by 4 inches and minimum 250dpi.
---
GOOD IDEA
CAN'T STOP THE ROCK YARDSummer concerts are coming to the Quarry Amphitheater, which got an $8 million dollar makeover in 2017, closed down for Covid in 2020, and is finally reopening for concerts. This summer's shows include Mexican-born singer-songwriter Carla Morrison (June 24) and electronica pioneers Sound Tribe Sector 9 (Aug. 12-13). The shows are produced in collaboration with Noise Pop; tickets just went on sale at quarryamphitheater.com.
---
GOOD WORK
Just in time for Earth Day, the City of Santa Cruz is being recognized for its work to protect the ocean. Last week, the nonprofit organization Project O certified Santa Cruz as a "Blue City" through the Blue City Network (BCN), based on an assessment of the city's environmental initiatives and commitment to protecting its waterways and ocean. Find out more at project-o.org.
---
QUOTE OF THE WEEK
"Look deep into nature and you will understand everything better."

— Albert Einstein