EDITOR'S NOTE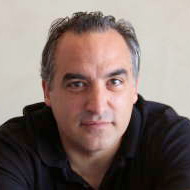 There's so much interesting scientific work coming out of UCSC that it's hard to keep track of it. What makes it even harder is that many of the people doing that work are doing so in partnership with other organizations, making the connection to the university less obvious.

What's really strange is when the project is one of the most important scientific undertakings of the last 30 years, and yet even most people who live here don't know about the connection to our area. That's certainly the case with NASA's James Webb Space Telescope, which is set to launch Dec. 22 as the successor to the Hubble Space Telescope that launched in 1990. What's great about Erin Malsbury's cover story this week is it goes beyond just explaining the role that UCSC scientists played in the creation of the telescope, and dives deep into the rather mind-bending uses they have planned for it.

Elsewhere in this issue, Tony Nuñez writes about some of the groups in this year's Santa Cruz Gives that are dedicated to improving the lives of local youth, such as Barrios Unidos. Give it a read and then go to santacruzgives.org and donate! Incredibly, we just passed the $750,000 mark, and with 17 days to go I'm hopeful we can reach our goal of raising close to a million dollars for our 80 incredible nonprofits.

Lastly, the voting opens today for our Best of Santa Cruz County awards. Go to goodtimes.sc to vote for your favorite local people and businesses!

 

STEVE PALOPOLI | EDITOR-IN-CHIEF
---
GOOD IDEA
DOWNRIGHT NEIGH-BORLY

Looking for something different in a Christmas parade? The Horse and Hound parade started out as some friends getting together to do a festive neighborhood horseback ride, and turned into an annual caroling parade. It features horses decorated in lights and Santa playing piano out of the bed of a truck, and will be held this Sunday in Felton, starting at the post office at 4:30pm.
---
GOOD WORK
TOY STORY

Congrats to Santa Cruz METRO and Santa Cruz County Toys for Tots, who collected an entire busload of toy donations for local youth. Last Saturday, the two organizations hosted their first Stuff the Bus donation event, collecting toys for kids experiencing homelessness and financial hardship ahead of the holiday season.
---
QUOTE OF THE WEEK
"How instructive is a star!"

-Piet Hein