There is quite a lineup for this year's Restaurant Week, so taste buds get ready. And, with more foodie innovation on the horizon, the culinary collective can expect to see brighter days and brighter plates ahead.
Each of GT's 2023 culinary creatives brings modern-day twists to both traditional and contemporary menus. Some Santa Cruz staples and some new to the scene, it looks like chefs are dishing up the sweet, savory and spicy, and everything in between.
Craving a crunchy-flakey beer-battered fish with some creamy homemade tartar sauce? How about a steamy plate of risotto with fresh local veggies and a crisp salad? Or, can Santa Cruz Restaurant Week stimulate the senses with a pungent steak served alongside the most delicate au jus?
Whatever tantalizes taste buds, there's something for everyone in this year's Restaurant Week guide, a local roundup of some of the yummiest eats in the area. These resilient restaurants serve up equal measures of local flavor and international fusion for a delicious bite.
Read on to learn what the chefs, owners and staff have to say about what they're most excited about on this year's menu. Each of them mixes their own dash of passion and flair that reaches beyond these pages and right onto the plate.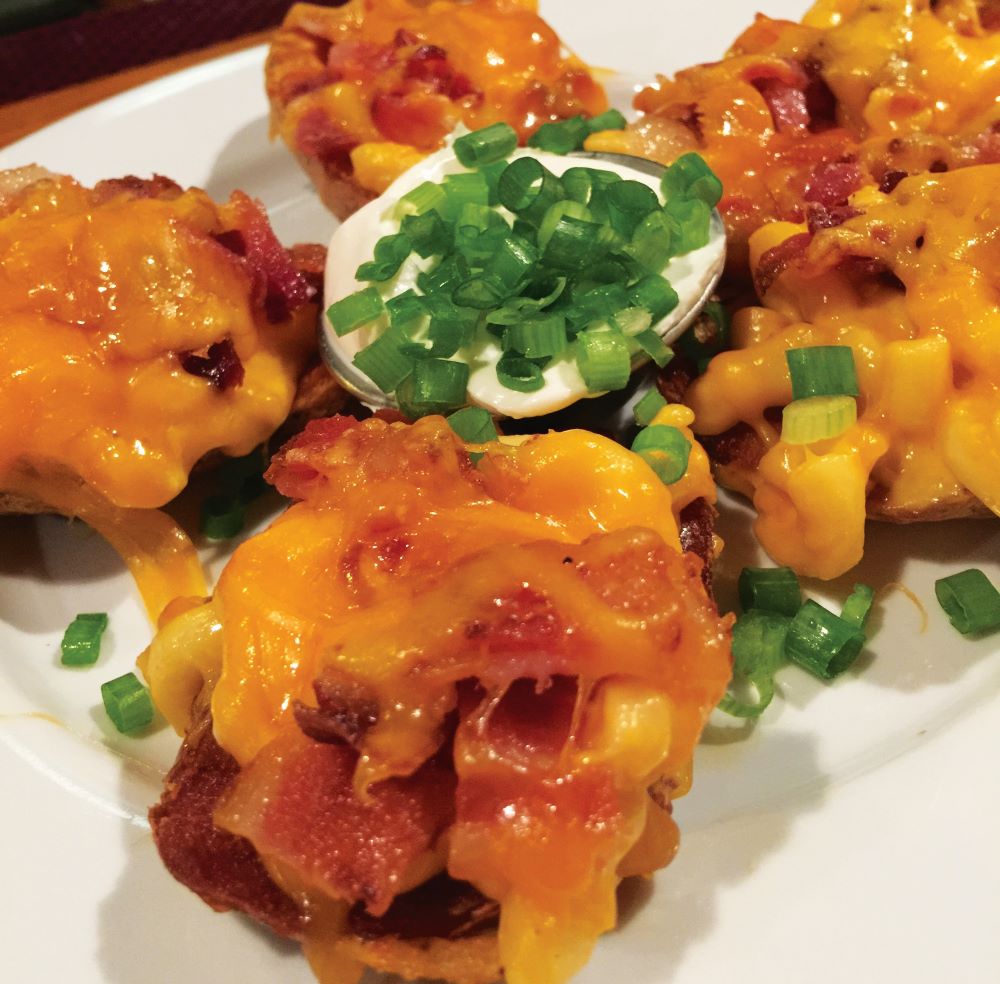 What dish are you most
excited about presenting
for Restaurant Week?
"All our dishes are pretty good, but I think the one that we're well-known for in Scotts Valley is the ribs. We're good at cooking ribs."
— ROGELIO GUZMAN, CHEF, BRUNO'S BAR AND GRILL —
"I'm excited to get the ribeye steak out to people. It isn't easy cooking steaks to order with the right temperature and it's a great skill to be able to showcase.
The grilled prawn appetizer with coconut milk, bell peppers and crispy wontons is also a must."
— CHEF DAMEON DEWORKEN, CRUZ KITCHEN & TAPS —
"I'd definitely go with the 8 oz. flat iron steak. It's my favorite because I normally like to cook the meat [myself] and I've always made sure the quality of the meat is on point. Whenever anyone comes in [and orders it] it's a satisfaction for me."
— CHEF ALEXIS MUÑOZ, FAULTLINE BREWING COMPANY —
---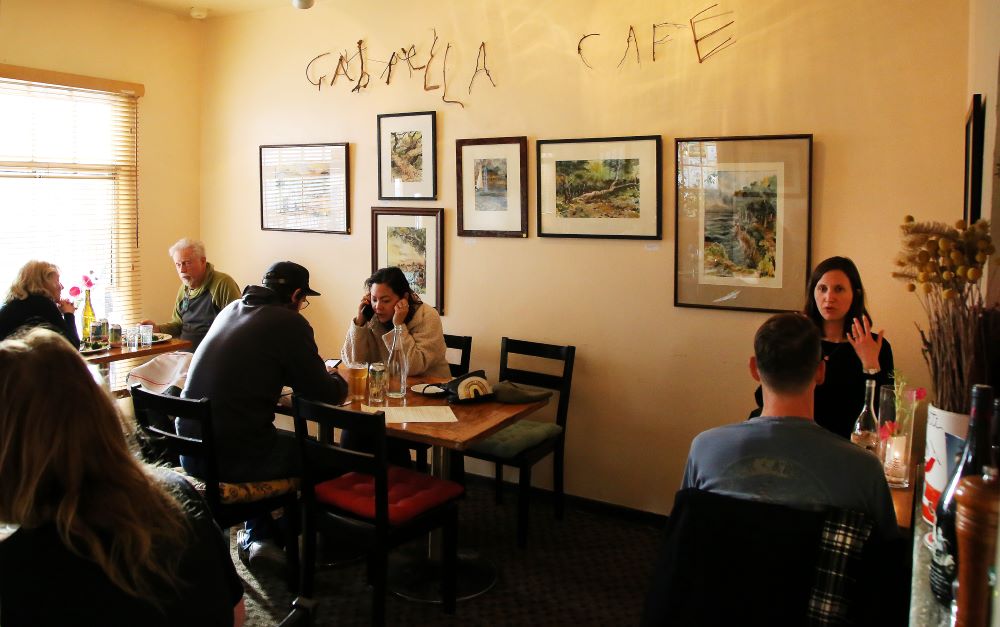 "It would be the stuffed squash with risotto. It has kabocha squash from Live Earth Farm, risotto, local vegetables, shiitake mushrooms, cheese which we make here, and balsamic sauce which is very nice."
— PAUL COCKING, OWNER, GABRIELLA CAFE —
---
"I would say the dish we're probably most excited to present is going to be the Hulu Himi Prawns. They're very flavorful. Its complex flavors of yellow curry and a paste on the side make it a little bit spicier."
— FRANCISCO CERVANTES, MANAGER, HULA'S ISLAND GRILL —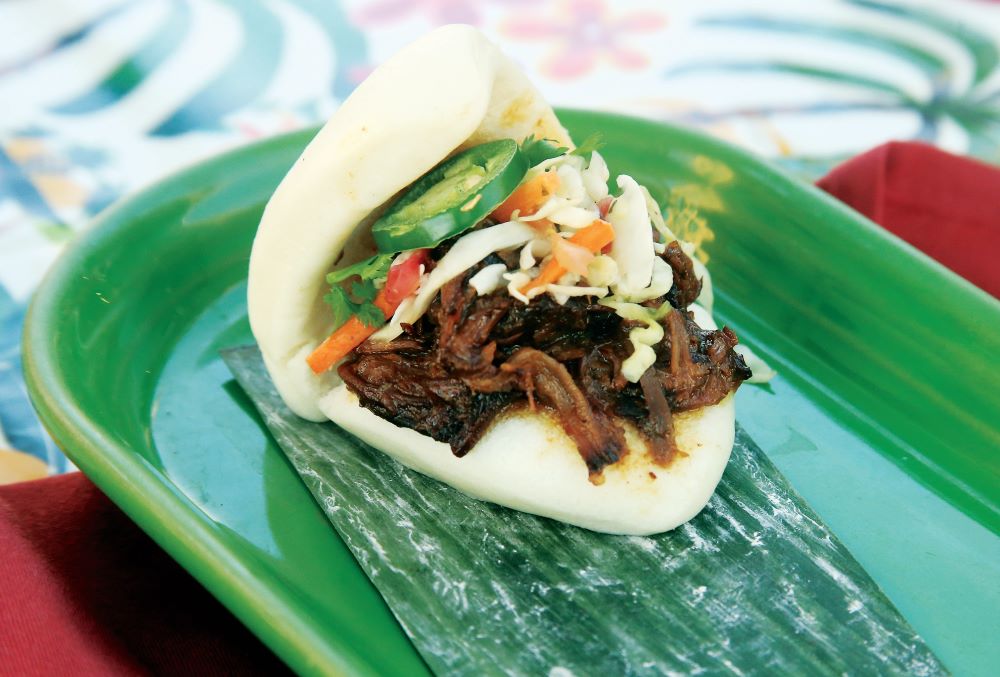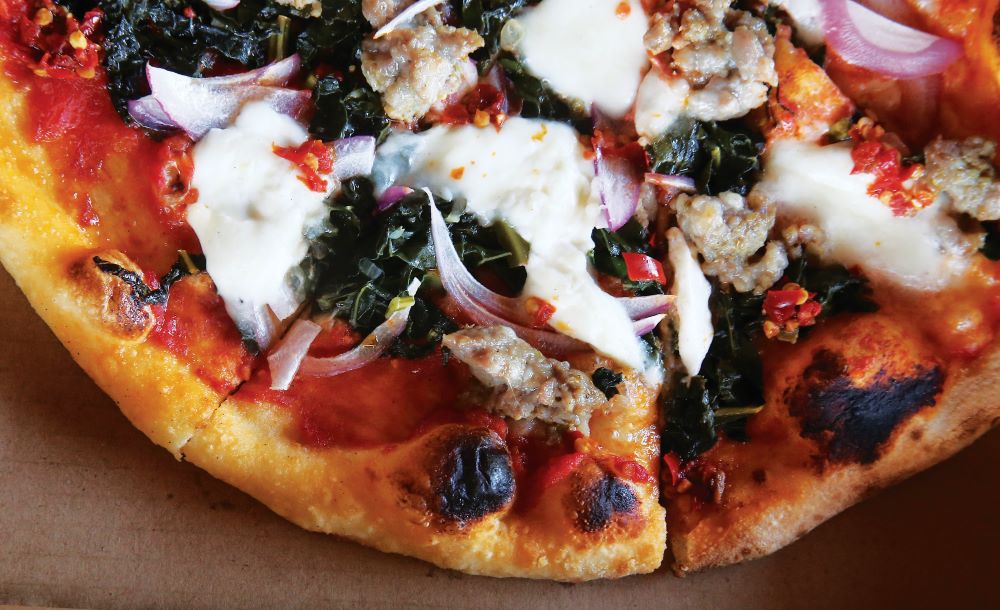 "We change our stuff very frequently because we're very farm-to-table. But right now I would say the Capesante, which are these amazing seared scallops. We get them straight from Maine overnight and they're beautiful. They sear really wonderfully and they have a really nice light sweetness to them."
— ZYLEN CORNETE, MANAGER, LA POSTA —
---
"We are excited to participate in restaurant week since our new partnership and remodel. It gives us a chance for the community to try our new look and new menu."
— MATTEO ROBECCHI, CHEF PATRON, LAGO DI COMO RISTORANTE —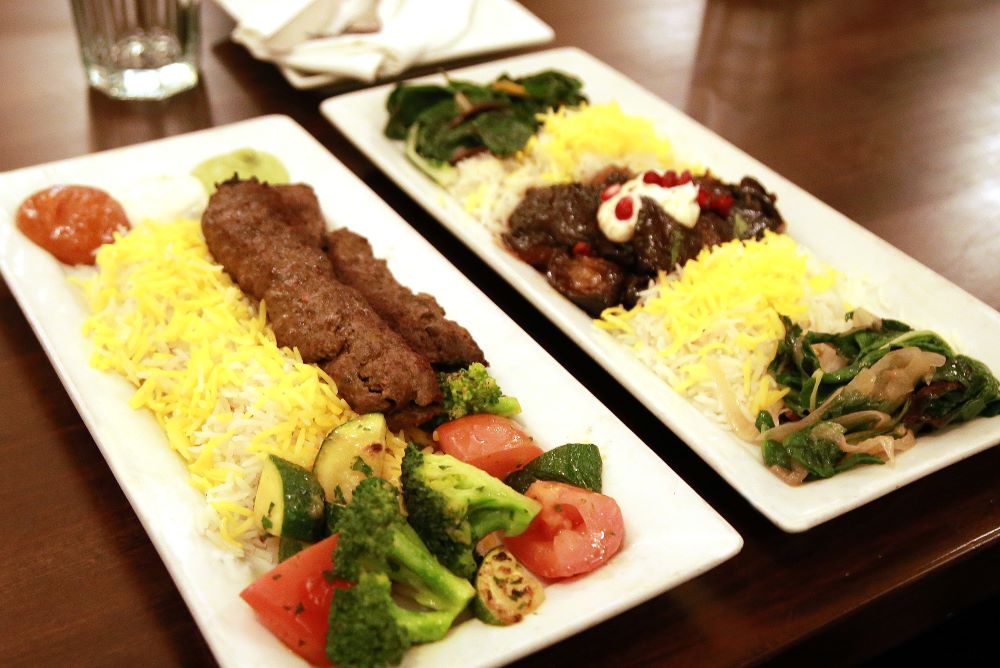 "The poki bowl is the one I'm most excited about. It has triple-A grade sushi and ahi in there. So it's really, really high quality fish inside. In terms of the rest of the ingredients and vegetables, there are a really interesting mix of flavors, and they're also very, very fresh in terms of quality. I think I'm really excited to show off that perfect bowl."
— LIAM COX, MANAGER, MAKAI ISLAND KITCHEN & GROGGERY —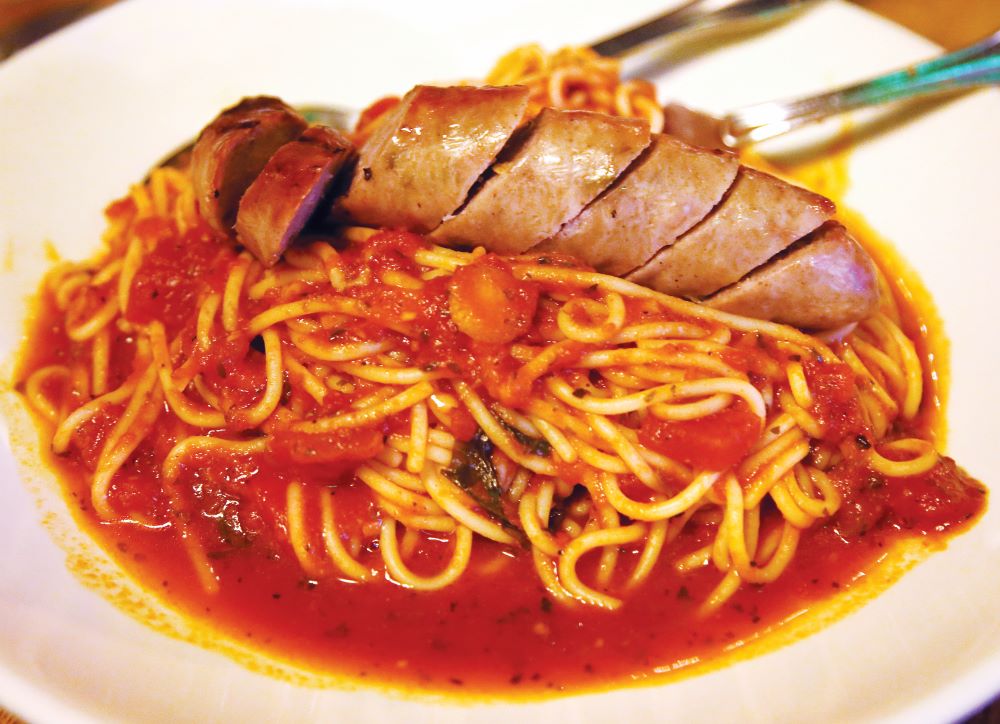 "The grigliata mista is going to have a 10-ounce New York cut steak. It will be charbroiled and topped with a spicy calabrian sauce. It's going to be served with sausage, caramelized bell peppers and onions and duchess potatoes."
— ERNESTO GARCIA, MANAGER, RISTORANTE ITALIANO —
---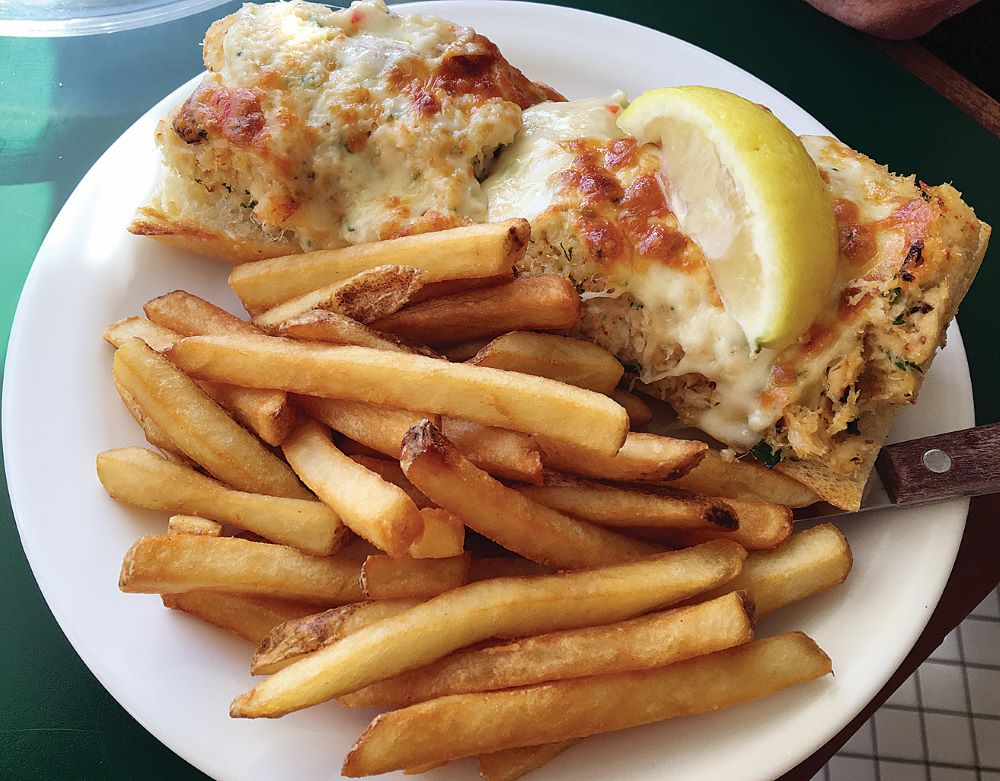 "The fried fish sandwich is phenomenal.
It's beer-battered cod fried on a little pretzel bun with coleslaw and tartar sauce. It's everything a sandwich should be and I think the flavor speaks for itself."
— CHELSEA HOLMES, CHEF, RIVA FISH HOUSE —
---
Where to Go
Back Nine Grill and Bar
555 Highway 17, Santa Cruz;
831-226-2350

Bruno's Bar and Grill
230 Mt Hermon Rd, Scotts Valley;
831-438-2227

Cafe Mare
740 Front St., Santa Cruz;
831-458-1212

Crow's Nest
2218 E. Cliff Drive, Santa Cruz;
831-476-4560

Cruz Kitchen and Taps
145 Laurel St., Santa Cruz;
831-713-5173

Faultline Brewing Company
262 Mt Hermon Rd Unit 103, Scotts
Valley;
831-226-2868

Gabriella Cafe
910 Cedar St., Santa Cruz;
831-457-1677

Hula's Island Grill
221 Cathcart St., Santa Cruz;
831-426-4852

Jack O'Neill Restaurant
and Lounge
175 W. Cliff Drive, Santa Cruz;
831-740- 8138

Kianti's Pizza and Pasta Bar
1100 Pacific Ave., Santa Cruz;
831-469-4400

La Posta
538 Seabright Ave., Santa Cruz;
831-457-2782

Lago di Como Ristorante
21490 E Cliff Drive, Santa Cruz;
831-454-8257