The fallen branches have been neatly arranged along a rock border next to the La Placa Family Bakery parking lot as the sun streams down through the redwoods to the red translucent awning. Still, along Hwy 9 in Ben Lomond, the storms are anything but a forgotten memory.
After the vital route for mountain folk and Silicon Valley commuters became blocked during the series of atmospheric rivers, a detour from Felton to the community was set up, unintentionally preventing customers from accessing many local businesses.
"It's becoming unbearable," says Debora La Placa, the bakery's manager. "We don't get business anymore. I tried to call the county, but nobody answered."
The La Placas and others in the area represent the complexity of moving on after natural disasters. The Small Business Administration has met with business owners across Santa Cruz County as locals pick themselves up after the storms; FEMA recently opened the Felton Disaster Recovery Center. But the community, especially the small businesses, needs more assistance.
La Placa—named "Best Bakery" in this year's "Best of San Lorenzo Valley"—says they usually sell at least 25 pizzas on a slow day.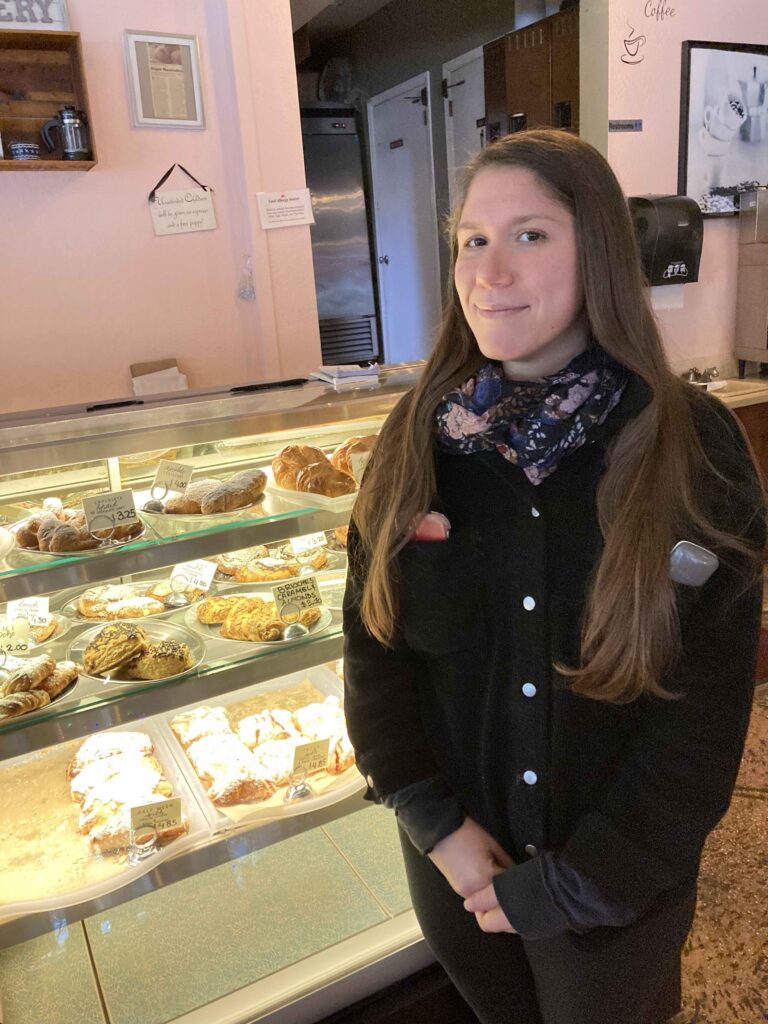 "Yesterday, I sold five," Debora says. "In the meantime, I still have to pay people to come to work."
Meanwhile, Casa Nostra Italian Restaurant owner Raffaele Cristallo says the detour has unfairly penalized his business. He notes that the community has been dealing with Hwy 9 closures since Christmas.
"Then, all of a sudden, the mudslide happened, and it ruined everything," Cristallo says. "This is already a hard time of year."
He estimates that business has dropped by about 40%.
"I have to take at least two to three people off the schedule every day," he says. "So, we risk losing these [employees] because they'll find a job elsewhere. It creates big trouble."
Cristallo has tried to communicate with Caltrans but hasn't had any luck.
"They don't listen," he says. "They don't care."
A sign that Cristallo paid for—sitting near the detour in Ben Lomond—says the restaurant is open.
The Casa Nostra server Alessandro De Luca enjoys a day off—he's had quite a few of them lately.
"He pretends to work," Cristallo jokes. "Three days, no schedule," De Luca says. "Mal. Not good. No money. No good."
Part of the problem is that bills from recent months—when traffic was still flowing—are just now coming due, Cristallo explains.
Days earlier, a member of the family who owns the Brookdale Lodge—located a few miles north of Ben Lomond, up Hwy 9—attended a packed meeting at the Zayante Fire Hall. Representatives from the county, FEMA, PG&E and the Small Business Administration were among many in attendance.
Brookdale Lodge's Jason Patel, who works for his parents, says they're still assessing if it's worth taking out a loan.
"The restaurant has a brook running through it—that brook is now a river," Patel says. "It filled in with a lot of debris from the fire from the top of the mountain, so it's gonna be a lot of work to clear it out."
The Patels paid about $700 to $800 daily for fuel to keep their generators running when the power was out.
"Like everyone else, we just took hits," Patel says. "Some people couldn't evacuate. They were stuck. When you find someone's staircase in your brook, yeah, that's a problem."
Allen Strong, 60, a cleaner at La Placa Bakery, says he saw the devastation the Brookdale Lodge suffered back in 1982 when he owned the Brookdale Country Store.
A culvert became plugged, sending water into the kitchen of the Brook Room, he recalled.
"It leaped like a chocolate monster over the road—like a tidal wave," he said. "That wall was like paper to it."
He also remembers the aftermath of the Love Creek Slide that year.
"The whole neighborhood of Woodland Drive came down," Strong said. "We had to go out there with boats and canoes to cut holes through the roof of my friend's house."
Seeing the memorial to the landslide—toys, stuffed animals and crucifixes—means a lot to him and others in the area.
"I was there the day after it happened," he says. "For the people that survived it—which not many did—it's really important."
While the San Lorenzo Valley was pummeled with more rain then, he says the winds were more intense this time.Strong wishes authorities would allow traffic to flow up to Highlands Country Park, where there are multiple turn-around options, to provide relief to businesses like his employer.
Just beyond that park, two large earth movers called "spiders" were perched—for the second day—along the steep hillside above the section of Hwy 9 where more than 100,000 tons of debris slammed into it. While crews had cleared the initial slide, workers were now pulling down additional debris from above to create a stable slope.
"We just follow what Caltrans' specifics are," says Dominic Riojas, a safety officer with Watsonville-based Granite Construction, Caltrans' contractor running the clean-up.
Cristallo says he spoke with a representative from the Small Business Administration at a meeting in Capitola and learned he couldn't get assistance for revenue loss related to road closures.
County spokesperson Jason Hoppin says he's unsure what may have led to La Placa feeling like she got the run-around from the municipality's officials but noted it might have been related to the fact the road is a Caltrans responsibility. He suggests businesses reach out to FEMA for assistance since a natural disaster caused the closure.
After the Press Banner contacted Caltrans about the business owners' plight, spokesperson Kevin Drabinski said the state agency was committed to seeing what it could do to help them.
"We have notified the superintendent on the project of the concerns raised by the local businesses," he says, adding the message was communicated that same day. "He will be reaching out to see if we can, in any way, alleviate that situation."
Less than an hour later, he called back to say the official had spoken with the La Placa family and promised to put up a sign informing customers that the businesses were open.
"We'll try and put up a portable message sign," he adds.
However, Drabinski told the Press Banner that from 6-10am and again from 2-7pm, Caltrans would have to continue directing potential customers away from the businesses to keep traffic flowing on Glen Arbor Road.