Jewel, the megastar folk-rock-pop singer who was born of the 90s Gen X angst amid her grunge counterparts, is a perfectly measured cocktail of artistic talent, intellectual postfeminism and an advocate for mental wellness. And, despite being a multi-platinum, award-winning recording artist with one of the best-selling debuts of all time, this singer/songwriter supports happiness first, music second.
"I've always looked at it as a job to be a musician, but my number one has always been to be happy," she says.
Jewel, 49, was born Jewel Kilcher in Payson, Utah, but relocated with her family shortly after birth to Homer, Alaska. "My grandmother had been an aspiring opera singer and poet in Europe before the Second World War," she says. "They escaped the war and went to homestead in Alaska," which is how Jewel's family ended up in The Last Frontier.
"I came from a musical family, everybody played and taught themselves instruments," she says. "Because she didn't get to pursue her creative career, [my grandmother] taught all her kids to sing. It's just very much in my family."
Musician parents, Atz Kilcher and Nedra Carroll, divorced when Jewel was a child, but she continued to tour and sing with her father despite his alcoholism and abuse. "I grew up singing with my dad since I was 8, and singing with my parents on stage since I was 5," she says. During this time, her dad also taught her how to yodel.
"I moved out at 15 and started writing music to help with my anxiety, honestly," says Jewel, having relocated to a private arts school called Interlochen in Michigan after winning a vocal scholarship. "It was just something that really calmed me down and helped me understand my world."
At Interlochen, she really dug into songwriting and learned the guitar. Then, at 18, she moved to San Diego with her mom. "I couldn't afford my rent after my boss withheld my check because I wouldn't have sex with him, and so I ended up living in my car," she says. "Then, my car was stolen and I ended up homeless."
Things spiraled downward for Jewel, but she refused to let that get the best of her. Jewel turned to music—but a hidden vice was bubbling just below the surface.
"To cope, I never stripped or did drugs, but I was shoplifting as a way to deal with my anxiety and to provide for myself," she says. "I used music to help get me through this. I came up with songs like 'Who Will Save Your Soul' and 'Hands' as a way to understand the world, my environment and the things going on around me."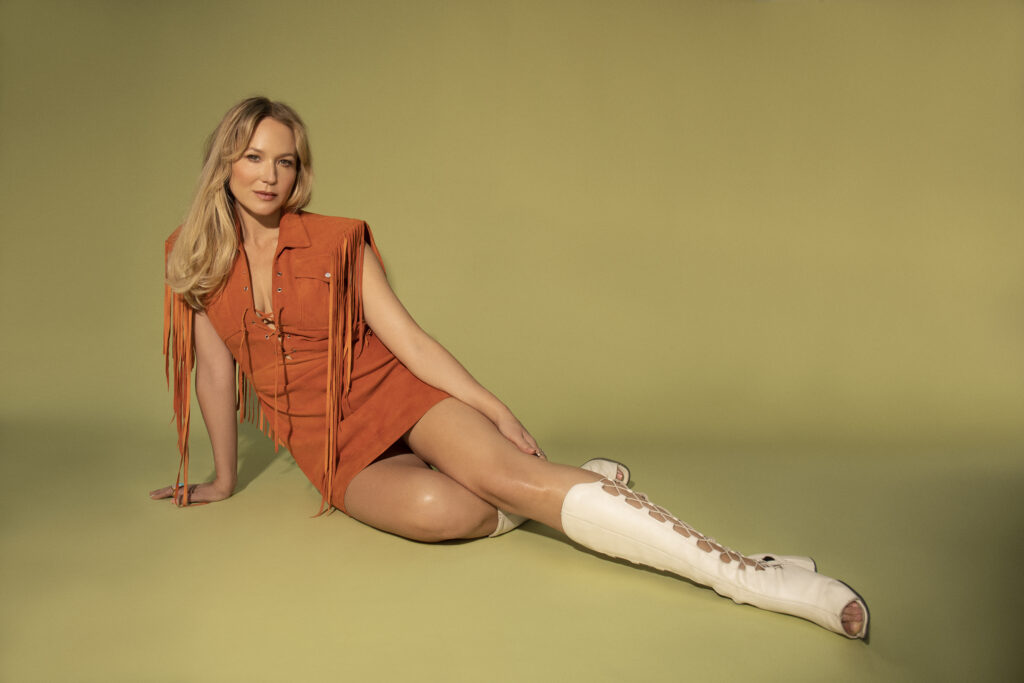 Just look at me sacredly, religiously, hungrily
Around the time that the singer found herself living in her car, she was also hustling to play gigs in coffee shops and bars in San Diego. While at a gig in PB's Innerchange, she was discovered and later signed a record deal with Atlantic. "I ended up getting discovered while performing cover songs," she says. "At first, there were two people, then four, then 12 and then 75."
With the onset of this new success, Jewel's anxiety grew. "I was getting panic attacks and agoraphobia [an extreme anxiety disorder that involves a fear of not being able to escape crowded places]—things weren't going well."
As her popularity expanded, she also saw the need to smarten up about the music industry's business practices. "As I got more recognized, I wanted to study what that meant for myself, so I rented a bunch of books from the library about music contracts," says Jewel. "If you're given a $1 million advance, that's expected to be paid back with interest, probably in millions, over the course of your career.
Jewel had a good run of hits from her 1995 Pieces of You album that contained songs like "You Were Meant For Me," "Who Will Save Your Soul" and "Foolish Games." This was followed by 1998's Spirit, a more folk-meets-rock album starting to percolate with subtle hints of pop found in 2003's O3O4 album.
"After Spirit, I took two years off before making more albums," she says. "Later, I took seven years off to raise my son before returning to music."
Kase, Jewel's only child from her six-year marriage with rodeo cowboy Ty Murray, frequently duets with his mom on stage. Of their performances, the most notable was probably their December 2021 duet of "Hands" on the Masked Singer, the season that Jewel won the show.
In fact, Jewel's most recent album, 2022's Freewheelin' Woman, came out less than six months after her appearance on the Masked Singer. "I wrote 200 songs to get the 12 I like for that album," she told OneMind.org last March, "and dig into a deeper, more raw place of who and what I am now."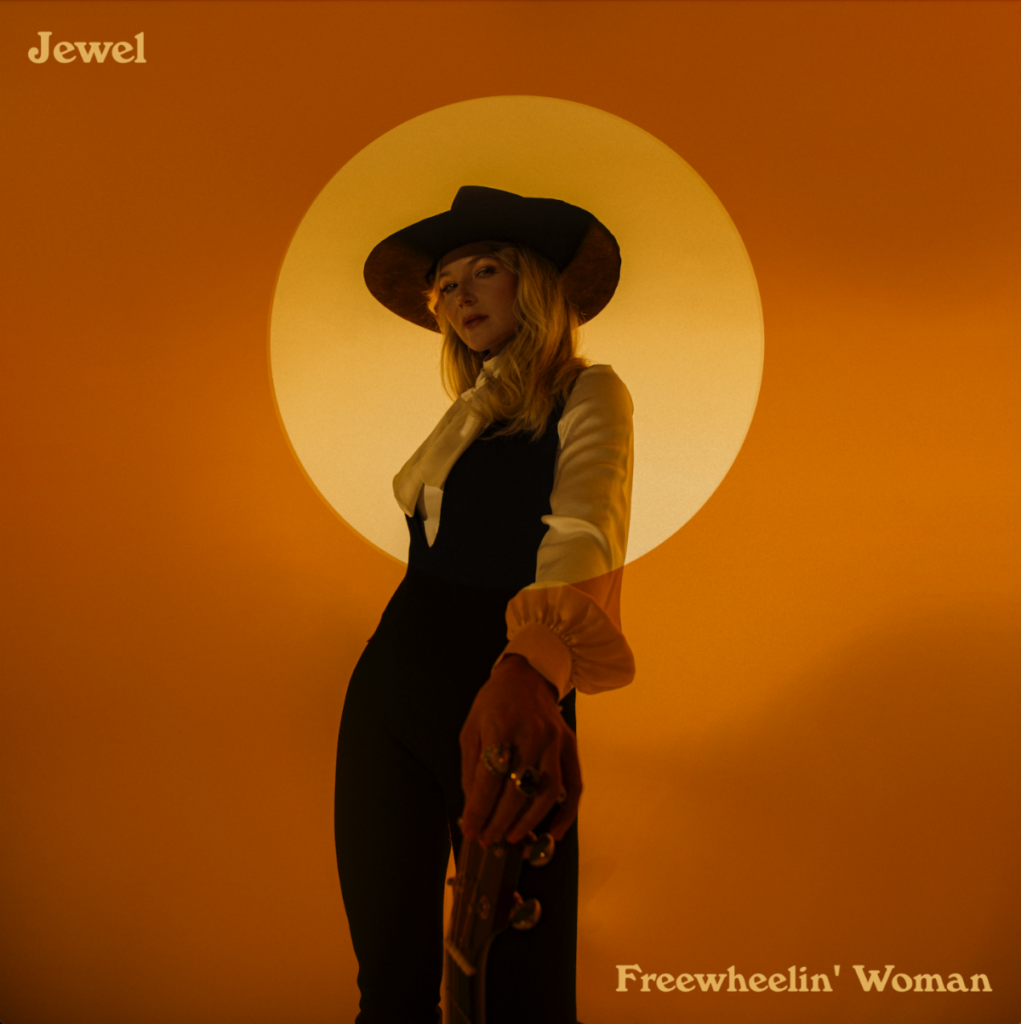 In the end only kindness matters
Parallel to her growing musical career, Jewel has always aspired to delve more into human psyche and mental wellness. Just this year, she co-founded a virtual community called Innerworld. It is a membership-based platform that allows people to anonymously work through mental health challenges in a safe environment.
"I wanted to support accessibility with mental health and a virtual environment is a great way to do that," says Jewel. The format is peer-to-peer with self-created avatars who are led by guides trained in Cognitive Behavioral Immersion [the term used for cognitive-behavioral skills within the metaverse], according to Innerworld's press release.
"What's really great are the results that we're getting from this VR platform because it can help people from all over the world," says Jewel. "We're really making an impact and I think it's just going to continue to grow."
Prior to Jewel's advocacy and participation with Innerworld, and simultaneous to the height of her career in the early 2000s, was her conception of the Inspiring Children Foundation.
"About 22 years ago I wanted to see if the tools I had built for myself would really work for others, so I co-founded the Inspiring Children Foundation," she says. "It's a non-therapeutic approach to helping at-risk youth understand their worlds."
Jewel's mission was to help children understand what's going on inside and provide them with behavior tools backed by science to help them become the best versions of themselves. "Therapy never worked for me, so I started this program for children that helps them in understanding mental health as well as themselves," she says.
The program is leadership-based and provides youth with a "psychology for life," approach, according to Inspiring Children's press release. "We're helping children with gratitude and how to deeply appreciate their opportunities, which brings out their best in everything that they do," says Jewel.
Inspiring Children focuses on academics, athletics, entrepreneur skills, tennis, sports, and mentoring and mental health counseling to cultivate the program's 10 pillars of growth. It does this through 40 tools to help children "find mastery in the art of living."
"I think about the tools and skills that I needed when I was younger, and then really tried to address that when putting together this program," says Jewel.
The early developments of what's now Inspiring Children came at the height of Jewel's anxiety and curiosity about her own mental health journey. "I never thought that I'd have a career in music," she says. "It's always been my mental health journey first, then music second. I would just write, play music and use poetry as an outlet."
As Inspiring Children was in its infancy development, Jewel's 2003 0304 was released and met with a bizarre controversy. Fans and non-fans were questioning her choice of genre-switching and experimentation, which fueled the artist's rebellious nature against being pigeonholed as a 90s folk singer. "Oh no! A folk singer from the grunge era is attractive and put on a mini skirt," she says. "I still stand by all of those songs."
"Intuition," specifically, made an uproar during that time. "Oh yeah, that song was very controversial," she says. "People thought I was selling out and took the video seriously without seeing that I was making fun of videos of that time."
I mean, there was even a ticker tape at the bottom of the video at one point saying, 'Jewel's music sounds much better now that she's dancing'," she laughs.
Jewel went on to create 10 more studio albums, including her most recent, Freewheelin' Woman. "I really let myself immerse in a spiritual rewilding," says Jewel. "This is sort of my reawakening to the raw creative energy that I started out with."
The new albumblends Jewel's classic prophetic lyrics with funkier beats than past albums. Most of the songs are danceable and woven with light notes of country-meets-blues-meets-disco. "I like to experiment and explore when it comes to music," she says. "I make personal decisions for why I make music; because it makes me happy."
In the past, Jewel has drawn on support from musical legends like Neil Young and Bob Dylan. "When I was on tour with Bob Dylan, he really encouraged me to stay true to myself and my music," she says.
If she could, Jewel says that she would have loved to meet Etta James, Cole Porter and Ella Fitzgerald. "I feel like there are a lot of people I've drawn musical inspiration from," she says. "If I wasn't out there blending genres and paving the way, there wouldn't be artists like Taylor Swift."
Jewel is slated to play at this year's Mountain Sol Festival in Felton's Roaring Camp Railroads on Sept. 15 at 7PM. "I never really put together a setlist before a show," she teases. "I kind of gauge it based on the crowd, so who knows what you'll get!"