WEDNESDAY
LATIN
ELIADES OCHOA is a Cuban musical legend. For the longest time, appreciation for his talent stayed mostly in Cuba. Though he had been strumming the guitar since he was a child, his big break happened in his 30s, when he was asked to join—and be the leader of—Cuban group Cuarteto Patria. It was an honor since the group formed before Ochoa's birth. But he insisted that they mix in some newer influences. Then two decades later, he joined the Buena Vista Social Club ensemble. The academy award nominated documentary about the group earned him an international audience. He's released a string of excellent Latin albums and continues to tour the world. AARON CARNES
INFO: 7pm & 9pm, Kuumbwa Jazz Center, 320-2 Cedar St., Santa Cruz. $42-$57.75. 427-2227.
THURSDAY
JAZZ
PASCAL LE BOEUF

Santa Cruz native Pascal Le Boeuf is back with a new record, and the pianist/composer continues to push the boundaries of jazz. With his latest, Ritual Being (Aug 25 release date), he collaborated with San Francisco's Friction String Quartet, bassist Giulio Cetto and drummer Malachi Whitson to find the space where chamber music and jazz co-exist. The record is already earning praise. New York Times was impressed by its forward-thinking approach to music. ("sleek, new"). But apart from whatever new musical territory it's carving out, what makes it such a fantastic listening experience is the intense emotion that all the players poured into it. Pascal brings his group to Kuumbwa to celebrate the new record. AC
INFO: 7pm, Kuumbwa Jazz Center, 320-2 Cedar St., Santa Cruz. $26.25/adv, $31.50/door. 427-2227.
LITERARY
WILLIAM SAROYAN'S LIFE AND WORKS
William Saroyan was a literary jack of all trades, writing countless novels, plays, essays and short stories throughout the mid-20th century. Born in Fresno in 1908 to Armenian immigrants, the writer became one of the city's greatest luminaries with his wry and wild stories of life, work and love around the San Joaquin Valley and within the Armenian-American diaspora. Now at Boulder Creek, visitors can view artifacts from Saroyan's life, including ephemera related to the writing of his 1934 breakthrough story "The Daring Young Man on the Flying Trapeze" and the 1943 Academy Award-winning film The Human Comedy. Though the exhibit is open till September 1st, this Thursday, there is a special event with archivist Chris Garcia, who will speak on Saroyan's work and his connection to California.
ADDIE MAHMASSANI
INFO: 4pm, Boulder Creek Library, 13390 W Park Ave, Boulder Creek. Free. 427-7703.
METAL
LUCRECIA
"Don't judge a book by its cover" is one of those idioms that continues to live because it's proven true time and time again. Take Oakland's progressive metal outfit Lucrecia. Visually they are an explosion of color with the vocalists' varying styles—shimmering pastel babydoll dresses and two-tone hair. Musically, they rain a tirade of fire with heavy riffs, guttural screams weaving in and out of melodic singing with a drummer that is so all over the place it makes you wonder if he's actually human. Besides, how can you say no to a band that labels itself, "Progressive Kawaiicore?" MAT WEIR
INFO: 9pm, Blue Lagoon, 923 Pacific Ave., Santa Cruz. $10/advance, $15/door. 423-7117.
COMMUNITY
BIPOC BONFIRES
What's better than a museum in a beach town? When it's right across the street from the ocean! Every third Thursday of the month join the Santa Cruz Museum of Natural History for their continuing BIPOC Bonfire series. This year it kicked off in February and continues until November 16 with a variety of different topics for, by and about the BIPOC community. Festivities begin at the museum at 4pm with extended hours for the BIPOC community, then walk across the street for a bonfire talk from 5pm to 6:30pm. This week's guest speaker is DJ, dancer, community builder and event facilitator Father Taj. RSVP online. MW
INFO: 4pm, Santa Cruz Museum of Natural History, 1305 E Cliff Dr., Santa Cruz. Free. 420-6115.
FRIDAY
SOUL
BOBBY OROZA
Okay–Helsinki, Finland might not be the first, second or even fifth place that comes to mind when talking about soul music. However, rising star Bobby Oroza might just change all that. His silky smooth voice flows over the 1960s, and the brown-eyed neo-soul tunes laid down by his backing band, Cold Diamond & Mink, create the perfect soundtrack for cruising, celebrating or crying over heartbreak. His latest album, last year's Get On the Otherside, is a great place to start for fans of Curtis Mayfield, Isaac Hayes and The Altons. If you've missed him at Moe's Alley before, now's your chance to see Oroza in an intimate setting with a killer sound system. MW
INFO: 9pm, Moe's Alley, 1535 Commercial Way, Santa Cruz. $22/adv, $25/door. 479-1854.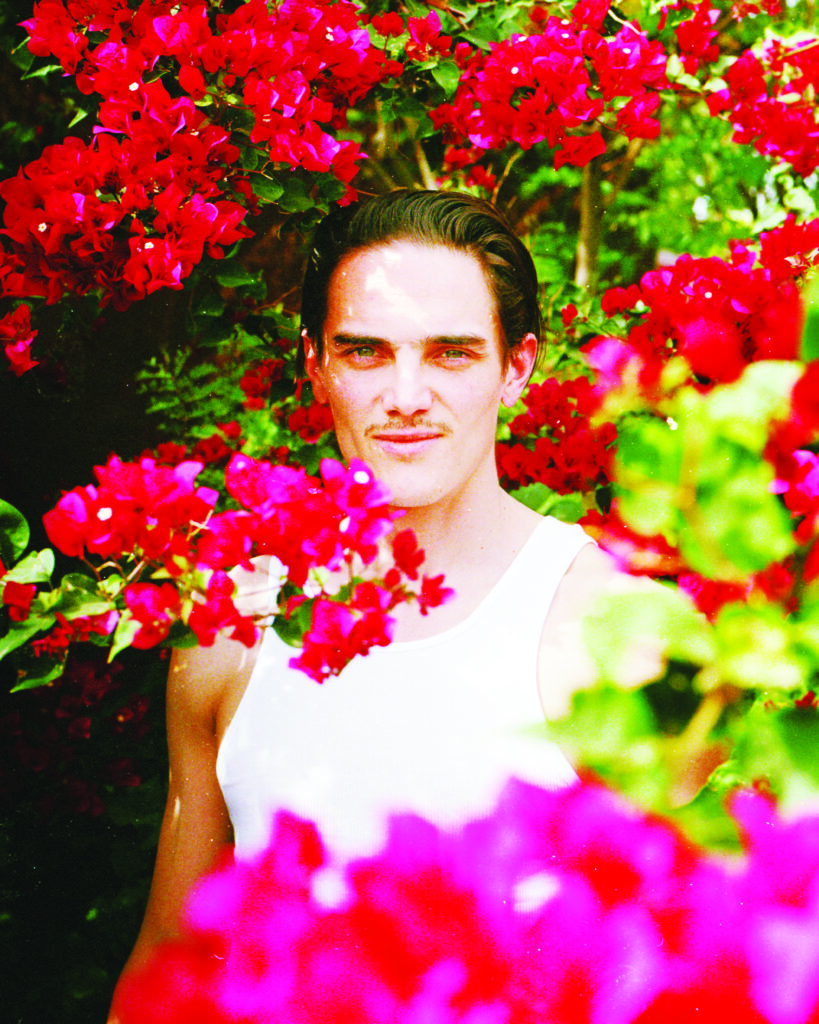 SATURDAY
FOLK-POP
BRETT DENNEN
There are many states of being in paradise: relaxed, in love, a cheeseburger … Singer-songwriter Brett Dennen adds another option to the list this month with his "Fool in Paradise" acoustic tour. A UCSC grad, Rolling Stone "Artist to Watch" and Late Show alum, Dennen is a disciple of '70s folk rock icons like Paul Simon, Cat Stevens and Tom Petty. He is also an activist, combining earnest lyricism with political projects surrounding environmental conservation and anti-violence work. On his latest single, 2022's "This Is Going To Be The Year," the famously red-headed musician croons with infectious hope for the future. AM
INFO: 8pm, Felton Music Hall, 6275 Hwy 9, Felton, $30+. 704-7113.
LATIN
YAHRITZA Y SU ESENCIA
TikTok sensation Yahritza y su Esencia is making waves across the world of Latin music with their debut Obsessed. The 2022 album scored the band nominations at the Latin Grammy Awards for Best New Artist and Best Norteño Album. The sibling-trio hails from Washington State's Yakima Valley, where they grew up surrounded by the music of their parents' home state of Michoacán in western Mexico. A family member told Rolling Stone about the moment she knew Yahritza, then a toddler, would be a star: "Out of nowhere, I hear this crazy high pitch, and I'm like, 'What the heck?' I open the door and it's Yahritza, singing a straight-up ranchera." AM
INFO: 8pm, The Catalyst, 1101 Pacific Ave, Santa Cruz, Sold Out. 713-5492.
SUNDAY
THEATER
VARYA'S MAMOCHKA
In Santa Cruz, Madrone D'Ardenne is known as the Puppet Lady. She loves telling stories with handmade puppets because it is the closest way she's come up with to share the magic of the universe with the world. Her puppet shows at Tiny House Theater are just that—magic. The kind of magic that is created when a child invents an entire universe in their room using Legos, construction paper and a box of crayons. This Sunday, she performs "Varya's Mamochka" — an adaptation of a Russian folktale. After the show, everyone will head across the street to the Schwan Lake Open Space for a picnic. It's also up to everyone to bring their own picnic items. AC
INFO: 11am, Tiny House Theater, 980 17th Avenue, Building 3, Santa Cruz. $10. 535-8838.